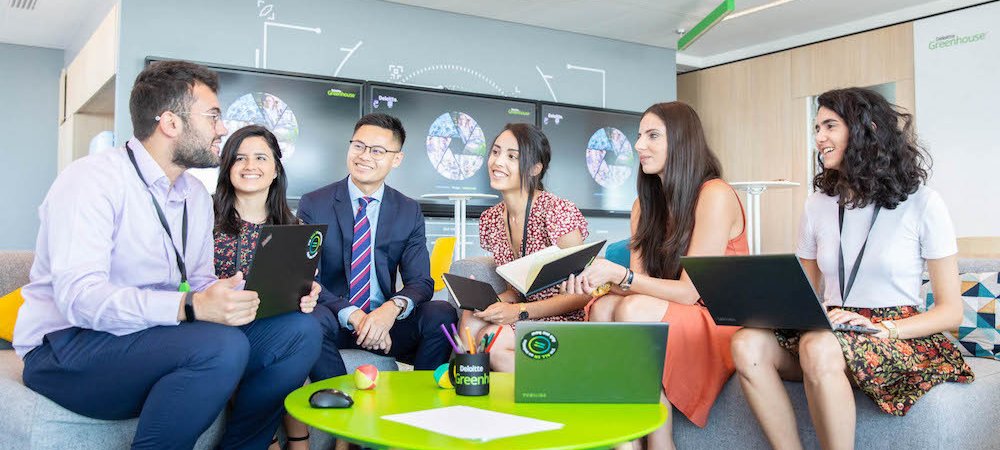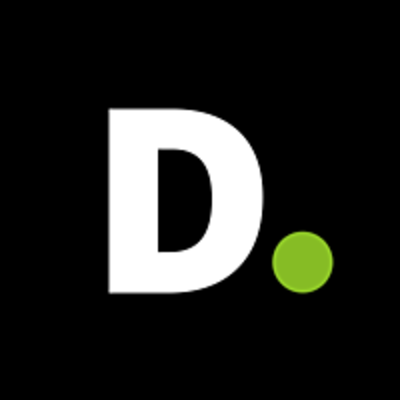 Deloitte
Learning Delivery Manager – Deloitte University EMEA (H/F)
This position was filled!
Who are they?
Premier cabinet d'Audit et de Conseil en France et dans le monde, Deloitte France et Afrique
francophone accompagne ses clients du secteur privé et public dans leur projet de transformation
organisationnel, technologique et digitale à travers 5 grandes expertises : audit, consulting, risk
advisory, transactions & investigation financière et conseil juridique et fiscal.
Certifié Great Place To Work, le succès du cabinet repose sur un ensemble de valeurs plus que jamais
nécessaires pour répondre aux attentes de leurs collaborateurs et termes de bien-être, de diversité &
d'inclusion, et d'évolution professionnelle.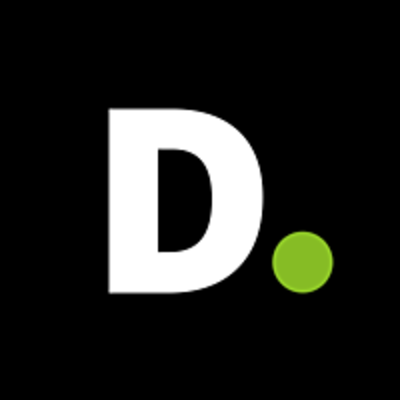 Let's go!
Rencontrez Fanny, Senior Manager en Conseil Capital Humain
Job description
Tous nos postes sont ouverts au télétravail.

Rejoindre Deloitte, c'est dire oui à une expérience qui a du sens, celle où les rencontres et les missions vous poussent à grandir chaque jour. C'est évoluer dans un environnement de travail fondé sur la confiance, la transmission et l'intelligence collective pour construire l'avenir de nos clients. Un avenir que nous voulons plus responsable, plus durable et respectueux de l'environnement en prenant des initiatives concrètes à notre échelle. Nous rejoindre, c'est aussi dire oui à une entreprise Great Place to Work, attachée au bien-être, et à l'inclusion sans distinction de nos collaborateurs.

Et vous, prêts à dire #ISayYes à votre futur chez Deloitte ?

Deloitte University EMEA (DU EMEA) supports professional, leadership and industry development through digital, virtual and memorable in-person development experiences in a leader-led global curriculum. We are a multicultural and diverse team, connecting Deloitte member firms, geographies and individuals across the EMEA region as one of six Deloitte Universities in the global network where we develop our future leaders.
We are now hiring a Learning Delivery Manager to join our team as soon as possible.
The Delivery Manager leads the development, delivery and evaluation of world-class DU EMEA programmes and promotional events, using established tools and procedures. The role requires a deep understanding of deploying complex learning solutions in an international environment.
It is a unique opportunity for your own individual development and growth in a truly international environment.

Role description:
• Manages delivery related relationships with key stakeholders across DU EMEA and EMEA member firms.
• Supports the Curriculum Manager in the ongoing development of the programme and contributes to continuous improvement through insights and observations from deliveries.
• Takes overall accountability for planning and deployment of individual programme deliveries (e.g., review registration and evaluation links, initiate print requests, update materials, oversight activities with delivery team).
• Ensures that programme goals and objectives are fully met through programme delivery.
• Reviews and signs off new communication material specific to delivery (Reg links, invitation pack, instructions for delivery specific print material).
• Manages new content specific to delivery (team site folders for participants, facilitators, App content, agenda, elective, etc.).
• Manages the delivery of individual programmes, owning the full delivery from beginning to end, including opening and closing and supports the Geo teams in all aspects of the process as required.
• Manages programme specific (e.g. Industry and sector) content development on a regular basis, ensuring close relationship management with Geo key stakeholders (e.g. industry and sector leaders)
• With assistance from Delivery Management Lead, implements recommended design changes to enhance impact and learning transfer.
• Manages the budget across the whole delivery related programme cycle, including pre programme, during, and post delivery phases, ensuring the budget is executed according to plan and reports relevant financial information on a regular basis.
• Leads and supports Junior Delivery Managers and Onsite Delivery & Event Coordinators with practical and logistical aspects of the programmes.
• Owns the programme related onboarding process and provides continued support to facilitators, guest speakers, mentors, etc.
• Follows up on escalations of participant and facilitator related challenges / issues and brings to a quick resolution.
• Is responsible for preparing the pre/post programme communication and pre/post work requirements for learners and facilitators.
• Acts as the first point of contact on site for facilitators and programme contractors.

Skills:
• Previous experience: At least 5 years of experience required working with EMEA member firm learning teams preferrable -> Delivering learning programmes in a cross-cultural environment
• Manages operations to ensure seamless delivery of learning experiences.
• Ability to efficiently and effectively source and manage external vendors and contractors to drive business objectives.
• Monitoring tasks from start to finish, including proactive decision making to accommodate successful task completion.
• Effective cost control, risk mitigation, service excellence and maintenance in order to gain increased value and quality from vendors.

Personality:
• Proactive team-player.
• Self-drive and ability to move things ahead.
• Ability to easily build rapport.
• Solution oriented.
• Service excellence mindset in an international environment.
• Brings energy.
• A focus on the why, maintaining a sense for the details that matter.
• Enjoys working in a multicultural and diverse team and environment.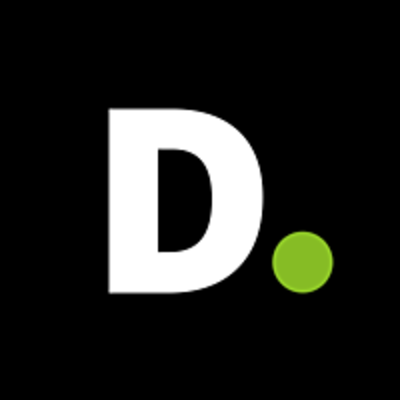 Deloitte
Interested in this job?
Questions and answers about the job