Datadog
Library Software Engineer - Java
Permanent contract

 

Possible full remote
The company
Datadog
SaaS / Cloud Services

> 2000 employees
The job
Library Software Engineer - Java
Permanent contract

 

Possible full remote
Who are they?
Founded in 2010 by Olivier Pomel et Alexis Lê-Quôc, Datadog is an US company based in New York, Boston, Paris and Dublin. Datadog is a SaaS-based monitoring and analytics platform for cloud-scale infrastructure, applications, logs, and more. Datadog delivers complete visibility into the performance of modern applications in one place through its fully unified platform. By reducing the number of tools needed to troubleshoot performance problems, Datadog reduces the time needed to detect and resolve issues. With vendor-backed integrations for 400+ technologies, a world-class enterprise customer base, and focus on ease of use, Datadog is the leading choice for infrastructure and software engineering teams looking to improve cross-team collaboration, accelerate development cycles, and reduce operational and development costs.
The company announced the pricing of its initial public offering and began trading on the Nasdaq Global Select Market under the symbol "DDOG" on September 19, 2019. Datadog is experiencing tremendous growth at the moment and is constantly hiring engineering talents around the globe, especially in our Paris engineering team since we opened our Paris R&D office in 2015. Last year in 2019, we moved into our brand-new office located in the heart of the city to facilitate an even stronger and more sustainable growth.
Visit the profile
Rencontrez Marion, People Business Partner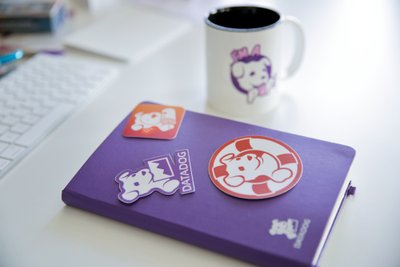 Rencontrez Emmanuel, Vice President of Engineering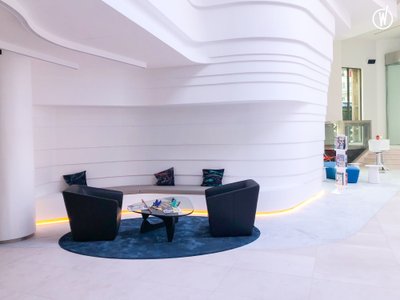 Rencontrez Léo, Engineering Manager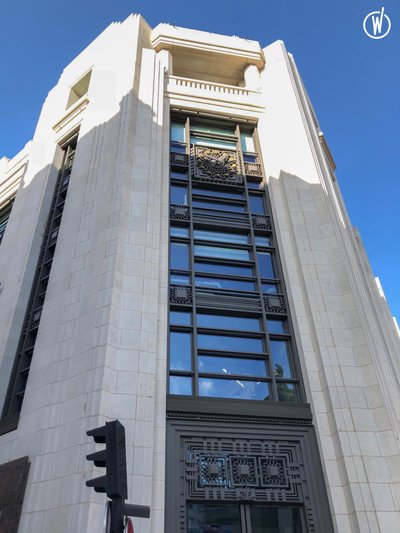 Job description
About Datadog:
We're on a mission to build the best platform in the world for engineers to understand and scale their systems, applications, and teams. We build highly scalable systems that process trillions of data points every day to provide real time alerts, visualizations, log aggregations, and application traces for tens of thousands of companies. Our engineering culture values pragmatism, honesty, and simplicity to solve hard problems the right way.
The Team:
The APM Team at Datadog provides mission critical application health and performance monitoring for customers of all sizes and industries. We're taking a new approach to APM with distributed tracing, profiling and seamless integration with Datadog's Infrastructure and Logs products.
The Opportunity:
We are looking for an expert Java developer who can help push our JVM tracing and profiling tools to the next level. Come and join us to build amazing open-source software!
You Will:
Write open-source code that instruments thousands of Java applications around the world
Drive our open-source Java projects and engage with the community to find and fix the most important challenges
Join a great team building software the right way
Requirements:
Your knowledge of JVM is deep and you've been in direct contact with JVM internals
You're knowledgeable about JIT optimization techniques, you've wrestled different garbage collector algorithms, fixed race conditions and you know the acronyms BCI and ASM
You've written piles of clean, correct, well-tested, performant, idiomatic Java code
You're experienced with tools to collect diagnostic and profiling data (e.g. JFR and JMC)
You're experienced with performance optimization of applications, frameworks and libraries
You want to work in a fast, high growth startup environment that respects its engineers and customers
Bonus Points:
You know another language that runs on the JVM, like Scala or Clojure
You have significant experience with Python, Go, Javascript, Ruby or PHP
You have experience with Java EE
You have experience with multiple programming models for concurrency, such as Akka
#LI-MF4
Equal Opportunity at Datadog:
Datadog is an Affirmative Action and Equal Opportunity Employer and is proud to offer equal employment opportunity to everyone regardless of race, color, ancestry, religion, sex, national origin, sexual orientation, age, citizenship, marital status, disability, gender identity, veteran status, and more. We also consider qualified applicants regardless of criminal histories, consistent with legal requirements.
Your Privacy:
Any information you submit to Datadog as part of your application will be processed in accordance with Datadog's Applicant and Candidate Privacy Notice.
Questions and answers about the offer
Add to favorites

Share on Twitter

Share on Facebook

Share on LinkedIn