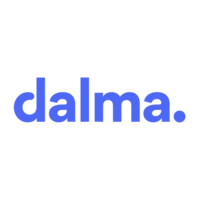 Dalma
Backend Engineer Internship (H/F)
Internship
(5 to 6 months)
This position was filled!
Who are they?
Who we are at Dalma 🐶🐱
Forget everything you knew about insurance: Dalma was launched in April 2021 by Alban de Préville, Raphaël Sadaka and Harry Belinga, with the clear ambition to revolutionize the dog and cat health market, by creating a "human" insurance for your fur balls!
Since almost 1 year after its launch, Dalma acheived :
20,000 dogs and cats protected on a daily basis and who rate us 4.9/5* on Google!
a team that has grown from 3 to 40 talents
A fund raising of 15M in May 2022
Our promises :
A 100% digital, 100% transparent health subscription, with no deductible, that reimburses veterinary expenses in 48 hours and provides free and unlimited advice from approved veterinarians to help pet parents take care of their dogs and cats on a daily basis.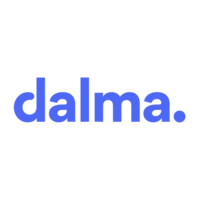 Let's go!
Rencontrez Solène, Talent Acquisition Manager
Job description
As part of our Tech team, your main mission will be the continuous improvement of microservices, the automation of business processes and the optimization of deployment and testing mechanisms.
The improvements and features you develop will be seen and used by our thousands of users.
Your missions and responsibilities:
Design, implement, test, deploy, document and maintain features
Be responsible for some backend microservices. API, Gateway, databases, security, latency …
Define the architecture, data flow and integrations with partner applications
Follow, prioritize, deliver regularly his tasks following the Scrum methodology.
Preferred experience
What we are looking for :
You're highly motivated and a team player
Knowledge of microservices and serverless concepts
A good knowledge of programming languages: Python
Knowledge of API development in REST with jsonschema
Bonus points :
Knowledge of AWS Cloud: API Gateway, Jsonschema, Mapping Templates, Lambda, Stepfunction, Dynaom, AWS S3
An appetence for CI/CD pipeline implementation
An appetence of hacking techniques and security methods to counter them
Knowledge of robust, secure, low latency application design
Recruitment process
Call with a member of the Talent Aquisition Team (30 min)
Live coding session in python (1h)
Technical test on microservices architecture (1h)
Interview with the CTO (30min)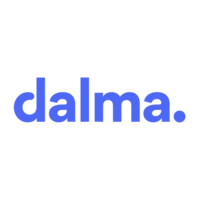 Dalma
Interested in this job?
Questions and answers about the job