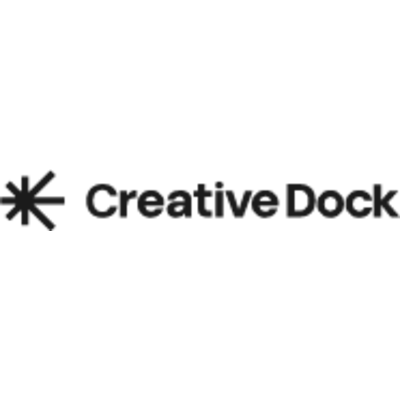 Creative Dock
Head of Performance Marketing
Permanent contract

 

Starting date:

Occasional remote authorized

Education:

Not specified

Experience:

> 5 years
The company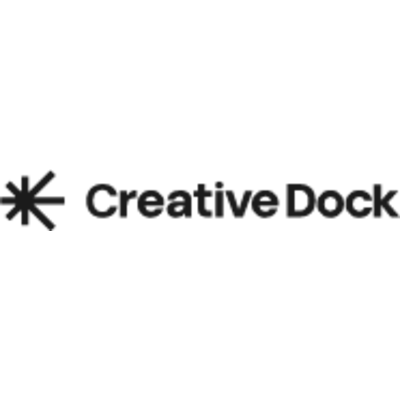 Creative Dock
FinTech / InsurTech, Digital
The job
Head of Performance Marketing
Permanent contract

 

Starting date:

Occasional remote authorized

Education:

Not specified

Experience:

> 5 years
This position was filled!
Who are they?
Creative Dock is a company builder. They create innovative projects for their clients from the ground up and launch them on the market. Among their "offspring" are more than 50 start-ups, which include Zonky, Mutumutu, Pointa, SingleCase, or HoppyGo.
Besides founding new start-ups, the company focuses on rebuilding processes and customer journeys in big corporations. They currently operate in 10 European countries employing roughly 450 people. The company develops new projects in several business sectors – they specialize in fintech, insurtech, eHealth, p2p sharing, and publishing among other things.
They believe in managing as much work as they can in-house as opposed to excessive outsourcing. Each project has its own team supported by in-house delivery teams (IT, UX, big data, blockchain, innovations, digital marketing, content, branding, and advertising). Thanks to that, they are able to remain in startup mode and execute the steps quickly without time-consuming processes.
They're not fond of empty words but rather devote their energy to honest work. Their goal is to expand to other European countries, so they can offer their digital projects and scale the products fast across the continent.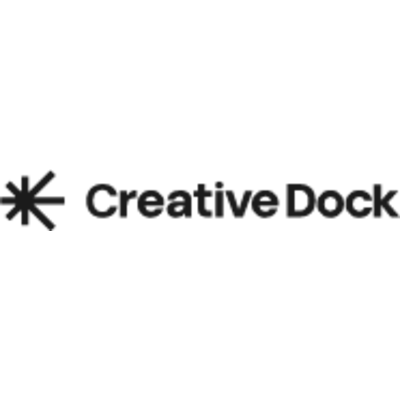 Visit the profile
The Best of Creative Dock. Hottest projects now.
Job description
Creative Dock – Who We Are:
We're a team of experienced entrepreneurs, passionate founders, technical high-riders, hands-on makers and unconventional thinkers. Imagine Creative Dock like a box of lego where everybody is doing their the best to build something special.
What we do:
We create new ways to generate value and revenue through digital transformation in various industries. We build companies, products & services, and digitise incumbent companies, growing their revenue and bringing efficiencies that allow the creation of new business models.
We are an international ventures builder applying digital technologies and fresh thinking to disrupt markets with:
impactful enterprises,
outstanding products,
new business models,
customer friendly services.
Our core is execution. We are not consultants. Everything we do has one single purpose - to create valuable ventures for our clients.
Our differentiation is know-how covers each stage from ideas, via building to scaling. Our current territories are fintech, insurtech, marketplaces, retail, e-health, or utilities and they are constantly growing.
Why You Should Join Us:
Creative Dock is a place where you get to showcase your talent, help build products & services from start to finish, and learn from top people across industries. We offer you the opportunity to join a diverse international melting pot of people, with various skill sets & professional backgrounds, and with offices across Europe, you could find yourself working on one of our projects abroad.
If you can relate to the above, read on and get ready for a creative career with us!
We are currently looking for a Head of Performance Marketing who thrives in a busy environment where every day is different. This person would be joining our Studio team which is our in-house creative and performance studio.
At Creative Dock's Studio we help products and companies speak the language of its audience. Working for insurtech, e-health, finance, energy and automotive brands we cooperate with data, innovation and business teams.
Your challenges:
Responsibility for the team including the testing unit
Own and implement brand and performance campaign strategies across multiple markets – propose, execute and supervis
Oversee the planning, development, and execution of user acquisition campaigns across paid social, paid search, affiliate, mobile/app, video, and cross-channel while staying within budget
Ensure best possible budget allocation by continuously optimizing campaigns based on learnings from A/B tests across creatives, formats, targets, and strategies
Approach decisions in a data-driven, strategic manner to optimize the channel mix and maximize ROAS
Ensure proper tracking, attribution, automation, and optimization.
Work closely with the brand marketing and local marketing teams to create aligned consumer communications across all channels to ensure consistent brand messages
Coordination and close cooperation with our innovation team – You will be the bridge between the innovation and performance teams
Own regular communication of performance marketing against goals, bring clear analysis and insights from the data, and communicate performance to C-level highlighting opportunities and trends for continuous improvement.
What makes us stand out?
We know the right fit is everything.
You'll get invited for a 1 to 2-day-long "bootcamp" with your future team to see if we're a good match.
We love to share knowledge.
Apart from regular in-house workshops, our Creative Talks have become a place-to-be for pros to meet up and learn from each other.
Failure doesn't scare us.
Mistakes are a part of life. We don't make a fuss about them – we fail, we learn, we try again.
We're diverse.
Creative Dock is currently an international melting pot of 350+ people with various skill sets & professional backgrounds.
We transcend borders.
We currently operate in 10 offices all over Europe. You, too, might get a chance to work on one of our projects abroad.
Preferred experience
Min 5 years of experience working (preferably from the agency environment) across paid search, display and/or programmatic channels – planning or operational
Capability using various media and industry tools like PPC, Social Media, SEO.
Analytically minded with a strong attention to detail
Ability to be flexible and agile to adjust to changing media landscape as well as team, media and client demands
Strong multitasking and multi-project approach with the ability to prioritise.
Fluency in English is essential, Czech is a plus.
Recruitment process
Processing time: 2-3 weeks
Our Hiring Process:
We know, the right fit is just as important for you as it is for us!
After we've reviewed your application, one of our recruiters will be in touch to learn more about you and help you understand if the role is a good fit for you.
You'll then be invited to speak to the Hiring Manager virtually and after that, if you think you'd like to join our team, we'll invite you to a bootcamp where you'll really get a feel for us by meeting the team – it's well worth it! During the bootcamp you'll also have the opportunity to prove your skills to us by completing a task tailored for this role.
If both sides are happy, we'll then make an offer of employment and once you accept, you'll go through our On-Boarding program, designed to ensure you have a great experience and are ready on your first day with us.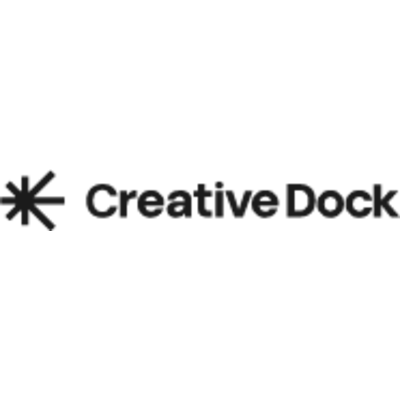 Creative Dock
Interested in this offer?
Questions and answers about the offer
Share on LinkedIn

Share on Facebook

Share on Twitter