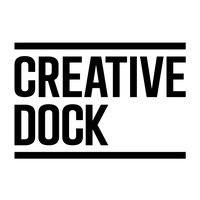 Creative Dock
IT Business Analyst
Freelance

 

Prague

Partial remote authorized

> 2 years
The company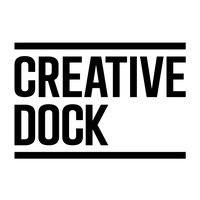 Creative Dock
The job
IT Business Analyst
Freelance

 

Prague

Partial remote authorized

> 2 years
About
Creative Dock is a company builder. They create innovative projects for their clients from the ground up and launch them on the market. Among their "offspring" are more than 50 start-ups, which include Zonky, Mutumutu, Pointa, SingleCase, or HoppyGo.
Besides founding new start-ups, the company focuses on rebuilding processes and customer journeys in big corporations. They currently operate in 10 European countries employing roughly 350 people. The company develops new projects in several business sectors – they specialize in fintech, insurtech, eHealth, p2p sharing, and publishing among other things.
They believe in managing as much work as they can in-house as opposed to excessive outsourcing. Each project has its own team supported by in-house delivery teams (IT, UX, big data, blockchain, innovations, digital marketing, content, branding, and advertising). Thanks to that, they are able to remain in startup mode and execute the steps quickly without time-consuming processes.
They're not fond of empty words but rather devote their energy to honest work. Their goal is to expand to other European countries, so they can offer their digital projects and scale the products fast across the continent.
Job description
We're a team of experienced entrepreneurs, passionate founders, technical high-riders, hands-on makers and unconventional thinkers. Imagine Creative Dock like a box of lego where everybody is doing their best to build something special.
We create new ways to generate value and revenue through digital transformation in various industries. We build companies, products & services, and digitise incumbent companies, growing their revenue and bringing efficiencies that allow the creation of new business models.
Currently, we are building an insurance automation platform for our client. This platform consists of a document parser (AI/ML), risk decision engine, and state-of-the-art technology. In the end, the project will cover insurance for new contracts, endorsements and renewals for existing contracts, accounting management, claims management, document parsing/structuring, real-time notification engine, and much more.
And now we're looking for a new teammate (for part-time or for full-time) who will join our 8 members crew.
Responsibilities:
Designing the high level TO-BE business process.
Decomposition of the whole project through PBS/WBS.
Specification template suggestion.
Detail IT analysis (processes, UCs, screens, data model, business logic and so on) in Atlassian Confluence.
Intensive discussions with the client.
Identification of key building blocks.
Preferred experience
What are we looking for:
Analytical thinking and good common sense.
At least 2 years of experience in business/IT analysis.
Excellent communication and organizational skills.
Overall technical knowledge (integrations, SOA, XML, SQL).
Recruitment process
Processing time: 2 weeks
Hiring process:
screening phone call
one on one interview with HR and hiring manager/ project lead
bootcamp (1 day spent with your potential team - we understand it may sound like a lot to ask, but it is worth it)
Questions and answers about the offer
Add to favorites

Share on Twitter

Share on Facebook

Share on LinkedIn