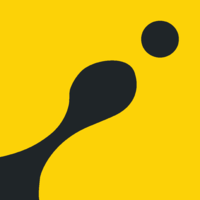 CodinGame
Senior Frontend Engineer
Permanent contract

 

Salary between €40K and €60K

Possible full remote

> 5 years
The company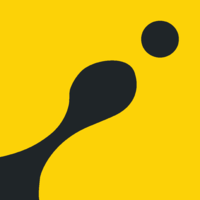 CodinGame
The job
Senior Frontend Engineer
Permanent contract

 

Salary between €40K and €60K

Possible full remote

> 5 years
About
CodinGame is a fast-growing B2B & B2C technology startup with offices in both Montpellier and San Francisco.
We are looking to someone to work on our new merged product: CoderPad. CoderPad is on a mission to fix the technical interview process and serve over 2,200 customers.
Through its simplicity, speed and accuracy, CoderPad has become a leading technical interview platform for hiring teams that need a reliable solution to identify better technical candidates – faster! It works like an IDE to emulate real world scenarios and is easily personalized to specific team needs, ensuring a positive experience for the candidate and interviewer alike. That's why top companies around the world, like Netflix, Slack and Snowflake, rely on CoderPad to help them prioritize quality talent and scale their technical hiring efforts.
Job description
As a Senior Frontend Engineer, you'll build candidate- and interviewer-facing interfaces that focus on simplicity and intuitive controls. Throughout every project that you work on, you'll be tasked with ensuring that candidates feel comfortable using our tools and are able to put forth the best version of themselves.
You'll collaborate with stakeholders across the organization and with other engineers to determine the most impactful problems to solve, define project plans, and execute on them to delight CoderPad's customers! You bring an iterative mindset, a passion for optimizing product workflows, and a love for tackling big challenges - and we can't wait to meet you. This role reports to the VP of Engineering based in US.
Sample Projects
Integrating IDE features like breakpoints, autocompletion, and file navigation to continue to deliver a best-in-class in-browser development experience
Streamlining and optimizing account onboarding and upgrading in order to ensure that companies are using the CoderPad product to its fullest potential
Delivering insights to our customers to help them understand the efficiency of their process and ways to improve hire time and quality of candidates hired
Making decisions on how we implement in React and use the best technology to solve the problem
Preferred experience
Success Qualifications
Ability to make technical architectural decisions and provide direction on the product and to the team
5-10 years of programming experience
Highly proficient with JavaScript and React, Typescript, HTML, CSS, and related web technologies
Experience with Node.js, and working with a Rails app is helpful, or at least an interest
Knowledge of cross-browser compatibility issues and client-side performance considerations
Demonstrated design and UX sensibilities to offer opinions on how things look
Collaborating with product and design teams on the standards for end-user experience excellence
Work environment/Compensation
Strong company culture and values
Flexible and collaborative management
You'll work closely with experienced tech people and who will coach you and develop your skill set
Cool perks (health insurance, corporate concierge, winter/summer adventure retreats, afterworks, and… the sea is only 12km away from the office!)
Details
Location: Montpellier, France or 100% remote
When: as soon as possible
Contract: CDI
Salary: depends on experience 40k - 60K
Recruitment process
step 1 : CodinGame assessment
step 2 : 30 min phone screen with VP Engineering
step 3 : 1 hr tech screen
step 4 : Meeting on site at Montpellier with HR
Meet the team
This content is blocked
Youtube cookies are required to show you this content
Questions and answers about the offer
Add to favorites

Share on Twitter

Share on Facebook

Share on LinkedIn