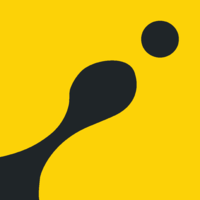 CodinGame
Product Marketing Manager Senior
Permanent contract

 

Possible full remote
The company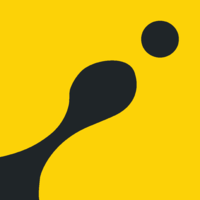 CodinGame
Software, Video Games, Job Training

From 15 to 50 employees
The job
Product Marketing Manager Senior
Permanent contract

 

Possible full remote
Who are they?
CodinGame is both a game-based training platform for developers and a powerful technical hiring suite for companies.
Companies looking to recruit skilled programmers turn to CodinGame's assessment solution, CodinGame for Work, to evaluate candidates' coding skills with tech-friendly, hands-on programming tests that only take 60 seconds to set up.
At the same time, codingame.com, over 2.8 million passionate programmers from around the world sharpen their skills, for free, by playing games and solving puzzles.
In 2021, CodinGame joined forces with CoderPad, the market's leading technical interview platform, based in San Francisco.
CoderPad's mission is to improve the technical interviewing experience with tools that allow for standardization and consistency, in the name of reducing bias and increasing equality of opportunity.
Together, our ambition is huge: to establish skill-based recruitment as the norm in tech and create the quickest, easiest and fairest tech hiring experience for thousands of companies worldwide.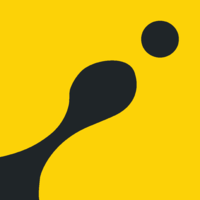 Visit the profile
Rencontrez Mathilde, Office manager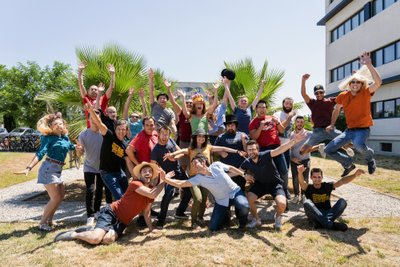 Rencontrez Mathilde, Office manager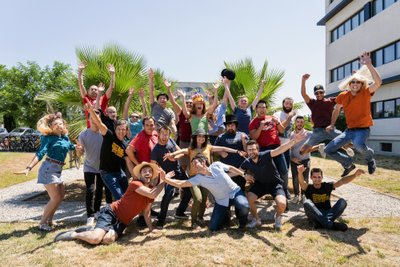 Rencontrez Jérôme, Product Manager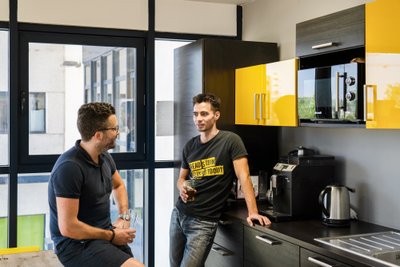 Job description
As an early Product Marketing Manager at CodinGame, you will represent the voice of our customers, and use that to craft messaging and positioning, drive cross-sell and product adoption, develop positioning and campaign strategy, and partner with our U.S. Sales and CS teams to drive expansion revenue.
Working with the Director of Product Marketing and cross-functional stakeholders, you will play a critical role in supporting launches with a fast-paced development team who is highly focused on creating products that users love and value!
You'll also be on the ground floor of supporting cross sell between complementary products (CoderPad and CodinGame) that support different phases of the interviewing process, while eventually working to bring them into the same platform.
This role is perfect for someone who wants to jump in and make an immediate impact with passionate, smart, international colleagues!
Key Sample Projects:
Engage with customers to understand our products and buyers, the competitive landscape, and our position in the market relative to short- and long-term trends
Improve our product launch and release process for new features and products
Lead campaigns to drive adoption of key features post product launch
Create materials and internal assets for our Sales and Customer Success teams to drive expansion revenue and improve retention
Help manage and execute win/loss programs
Work with content teams to improve website presence and ensure it speaks to our buyers
Preferred experience
More than just skills, first and foremost, we are looking for personalities! But here's what you'll need to boss your job:
Successful Experience:
5+ years of product marketing experience, where you've been heavily involved in product launches and ongoing releases for a technical SaaS business
Deeply familiar with the product launch process – running multi-channel launch campaigns that have driven product adoption with supporting metrics
Proactively reaching out to buyers to understand their challenges/motivations and mapping them to features and value propositions
Participation in persona development and win/loss programs
Building successful relationships collaborating with Sales, Marketing and Product orgs
Data-driven approach to gathering customer and market insights, packaging them for go-to-market success, and aligning GTM and Product teams
Active listener who is innately curious, open-minded, proactive and asks clarifying questions, and comfortable with ambiguity
Nice to Haves:
Enterprise product launch experience, though a willingness to learn about enterprise buying behavior is more important
Experience developing product training materials and sales assets for launching to different customer segments and personas
This role can be REMOTE and can work from anywhere in France or working from our office in Montpellier.
Work environment/Compensation
Strong company culture and values
Meaningful work with high impact for a well-loved product
Stock options with 4-yr vesting schedule
Remote-friendly environment + monthly stipend
Mac/PC computer + in-home work station setup
Internal mobility and growth opportunities
Diversity and social good initiatives
Annual company-wide offsite with travel, accommodations & meals covered
If you are in Montpellier : corporate concierge, afterworks, and… the sea is only 12km away from the office!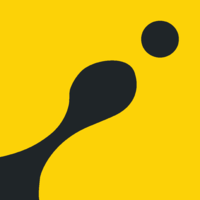 CodinGame
Interested in this offer?
Questions and answers about the offer
Add to favorites

Share on Twitter

Share on Facebook

Share on LinkedIn