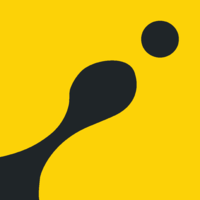 CodinGame
Customer Success Manager
Permanent contract

 

Montpellier

Partial remote authorized

> 2 years
The company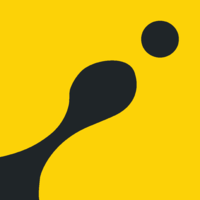 CodinGame
The job
Customer Success Manager
Permanent contract

 

Montpellier

Partial remote authorized

> 2 years
About
CodinGame is a platform that allows coding fans around the world to hone their programming skills—through video games at no cost. Yes, learning new algorithms while tracking down glowing ghosts is possible!
A community of more than two million passionate developers from all career paths and educational backgrounds use our site to showcase their skills to companies seeking new talent.
CodinGame is also a BtoB recruitment solution (CodinGame for Work) and has become essential for a community of developers that has grown by more than 100% each year and now has several thousand customers worldwide. This SaaS platform allows companies to improve their recruitment process thanks to technical evaluations for candidates and the ability to tap the best profiles.
It's a win-win situation: Developers win the jobs they want, and companies find the best partners to bolster their teams.
CodinGame—Spreading the Word that Coding is Fun
Job description
We're looking for a Customer Success Manager responsible for following up and ensuring satisfaction of our strategic customers. This partner works in close cooperation and under the responsibility of our Key Account Manager. You'll be in charge of:
Ensuring deployment for our top-tier (enterprise) customers under the CodinGame license who join the platform, through training and onboarding to national and international teams, whether human resources or technical managers.

Recommending, leading, and executing action plans with clients for continuous improvement in the areas of adoption and satisfaction

Proactively monitoring statistics related to the use of the platform by users

Creating and maintaining a relationship of trust with clients through regular updates

Assisting customers in the treatment of problems by liaising with the support and product teams

Working closely with other CodinGame teams (marketing, sales, products)

Ensuring the best possible customer experience to achieve a near 100% renewal rate on the dedicated account portfolio

Relaying the evolution needs of the customers to CodinGame's product teams

Keeping the existing customer database up to date
Preferred experience
Our team is now composed of 30 people who are good at great number of tasks, both at work and elsewhere, and who are not alike. At the heart of our values lie caring and mutual aid so that everyone can flourish in their daily activities. To be comfortable in this mission, you should have the following profile:
Have 3-5 years of higher education

Have at least 2 years of experience in contact with B2B customers (ideally in technology), in customer success missions, technical support, distance learning or commercial relations

Have a perfect command of written and spoken English (Spanich could be a "nice to have")

Have excellent teaching skills and enjoy exchanging and solving business problems

Are perseverant and a good communicator and have the ability to quickly create a climate of trust

Are responsive to customer requests

Like to work within a team and know how to step back before making suggestions for possible areas of improvement and/or new processes
We believe great things can't be accomplished without great people. As a team, all members' contributions are irreplaceable. We're seeking creative, adventurous, ego-free people who want to be part of a collective adventure. We would like you to come just as you are—with your own talent, personality, strengths, and weaknesses.
So, if you're a jack of all trades and consider learning and sharing with your peers a must, let's meet! :)
Recruitment process
We start with an initial video interview to get to know you better, then move on to a situational interview, and finally a face-to-face interview with several members of the CodinGame team.
Meet the team
This content is blocked
Youtube cookies are required to show you this content
Questions and answers about the offer
Add to favorites

Share on Twitter

Share on Facebook

Share on LinkedIn