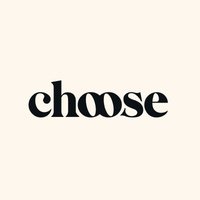 Choose
Alternant/Stagiaire Frontend Engineer
Internship

 

(6 month(s))

Starting date:

 

Paris

Partial remote authorized

Bachelor's Degree
The company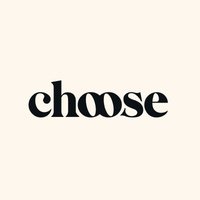 Choose
The job
Alternant/Stagiaire Frontend Engineer
Internship

 

(6 month(s))

Starting date:

 

Paris

Partial remote authorized

Bachelor's Degree
À propos
Choose, c'est avant tout l'histoire de Timothée, Thibaut et Vincent : 3 amis d'enfance formant un beau melting-pot de passionnés de tech, de design et de belles marques et qui ont toujours voulu s'investir dans un projet qui a du sens.
Choose est le trait d'union entre les marques qui ont des histoires à raconter et les personnes curieuses de les écouter. On y retrouve quotidiennement une sélection soignée du meilleur de la création sous toutes ses formes : déco, prêt-à-porter, cosmétique, food, accessoire…
📱Mobile Only : chez Choose on a un peu l'obsession du travail bien fait, un jusqu'au-boutisme qui nous pousse à mettre toute notre énergie dans le développement de la meilleure app mobile possible. Tout les jours, avec tout notre coeur, tout simplement.
🌿Make it green : on fait la part belle à ceux qui s'engagent dans une démarche plus responsable. Des valeurs à retrouver sur Choose : artisanal, socialement engagé, Made in France…
Descriptif du poste
Frontend Engineers at Choose craft polished user experiences, all to build the dashboards all users love.
Each frontend developer is empowered to challenge and influence the direction of the features they are working on.
During this internship, you will be helping the operational team to improve their quality of work : Crawling website, creating Google Chrome Extensions, running SQL commands, creating scripts to automatize tasks, …
Your mission : being loved by every member of the Choose team for helping them doing what seems for them impossible.
You will be helped during that mission by the CTO, and our VP Engineering (Pair-programming, Kata sessions, …).
You will also be rattached to the Front-end team which is developing every dashboards (ReactJs/Storybook/Tailwind) and our Website (NextJs), and you will be part of their journey and sprints.
Profil recherché
Passionate about UX and UI
Passionate about helping non-tech people
Knowledge in the following technologies: Javascript, CSS, Typescript.
Knowledge in the following technologies: Bash/UNIX
You have technical skills and you favor teamwork.
Déroulement des entretiens
A call with our CTO for a first chat
Technical challenge
Face to face interview with some people from the team
Welcome to Choose!
Découvrez l'équipe
Ce contenu est bloqué
Le cookie Youtube est obligatoire pour voir ce contenu
Questions et réponses sur l'offre
Add to favorites

Share on Twitter

Share on Facebook

Share on LinkedIn