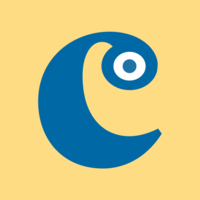 Cafeyn
Media Makers Internship
Internship

 

City Of Westminster
The company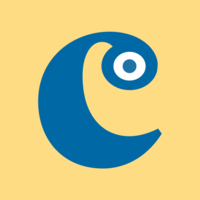 Cafeyn
Mobile Apps, Media, Print Media

From 50 to 250 employees
The job
Media Makers Internship
Internship

 

City Of Westminster
Who are they?
Since 2006, Cafeyn's group has developed in a fast paced environment, acting in a market that is in constant evolution.
Our ambition is to become the go-to platform to access information. Within the press sector and its digital transformation, our objective is to become a European champion of information streaming by 2025.
We've strengthened our international presence thanks to the acquisition of Milibris & Blendle. With, for now, 180 Cafeyners and 6 countries, we are ready to create an information haven to empower people. We feel they deserve a press service that allows them to focus on quality information wherever they are. We believe that quality information deserves the best reading conditions. That's why our products are designed to generate optimal comfort, maximize the ability to focus and improve the well-being of our readers.
We have the trust of international key distributors such as Bouygues, Canal +, O2, Three…
Cafeyn in numbers?
2000 press titles in our catalogue
500 partners in publishing
5 countries and 4 spoken languages
4.6/5 on both App & Play Store
At Cafeyn we embody 5 values everyday: Excellence, Kindness, Ambition, Honesty & Innovation!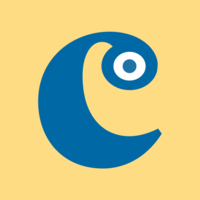 Visit the profile
Rencontrez Juliette, Business Developer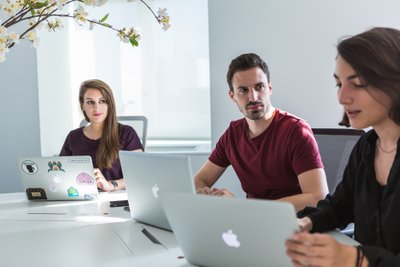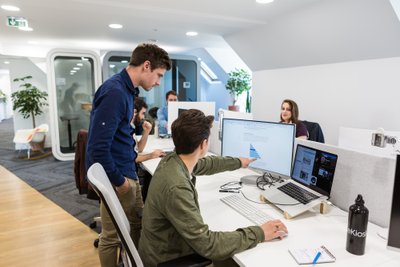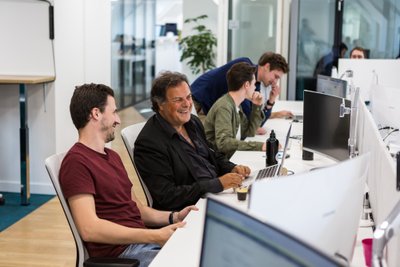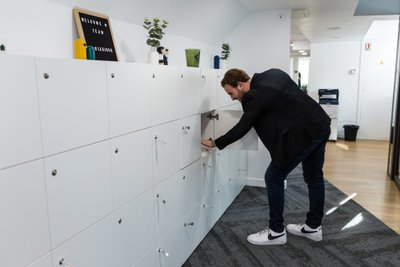 Job description
About the role
Hours: 35h/week
Duration: 6 months
Salary: £11.05/hour (London Living Wage)
The Media Makers scheme offers a 6-month paid internship with Cafeyn, a digital subscription app providing access to more than 2,500 newspaper and magazine titles. The Guardian Foundation has worked in close partnership with Cafeyn on the creation of this opportunity and will provide ongoing support to successful applicants.
The scheme aims to provide you with the training and experience you need to break into journalism. It focuses on the production side of journalism, including sub-editing, digital curation, monetisation of content, and writing headlines. We are looking for entry-level applicants, or aspiring journalists of any age, who come from backgrounds that are traditionally underrepresented in the media.

If this sounds like you, start your application today!

Mission: finding the 'gems' our audience needs to discover
You will have the opportunity to:
Select and curate content from our newsstand portfolio of hundreds of publications to build editorial formats – newsletters, playlists – and showcase your selections
Support the scheduling of our homepage to showcase unmissable articles, PDFs of the best magazines and newspapers and exclusive audio
If interested, work on developing innovative editorial formats - narrated content, podcasts.
Learn about audience behaviour and engagement levers on digital channels - mobile, web, newsletters, social media and influencer marketing
We hope you have
Passion for consuming news content (reading and listening) with sound editorial judgement for selecting stories
Sub-editing skills with an ability to rewrite copy, craft headlines and spot typos and factual errors
A data-driven approach. Happy to apply best practices learned to real-world scenarios.
Social media enthusiast with a skill for optimising engagement and growing audience on content posted
Excellent written and spoken English
Willingness to learn how to voice and produce audio journalism content
Knowledge of British magazines and newspapers is an advantage
Application process
Your application must include all three of the below items:
1) Your CV (max two pages)
2) Complete the questions about your motivation and suitability
3) Complete the equal opportunities monitoring form
Application Deadline
Please note that we have a rolling intake every 3 months from July 2022 with the final placement starting in October 2023. 
The cut-off point for applications to be considered will be as follows:
Placement in July 2022: Applications must be received by midnight on 30th May 2022
Placement in Oct 2022: Applications must be received by midnight on 22nd August 2022
Subsequent deadlines shall be listed closer to the time.

Questions and answers about the offer
Add to favorites

Share on Twitter

Share on Facebook

Share on LinkedIn
Other Community Management / Social Media listings
These job openings might interest you!
The Invisible Collection

Internship

Partial remote authorized

The Invisible Collection

Internship

Partial remote authorized
See all job openings