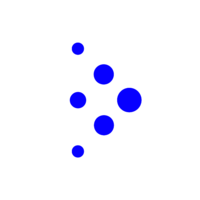 Branded
Customer Service Representative
Permanent contract

 

Manila
The company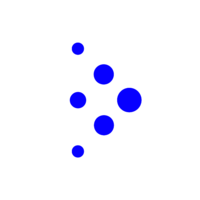 Branded
E-commerce

From 250 to 2000 employees
The job
Customer Service Representative
Permanent contract

 

Manila
This position was filled!
Who are they?
At BRANDED, we're building a next-generation consumer products company that transforms online businesses into massive global brands. Since our founding in late 2020, we've built a portfolio of over 40 amazing brands and have quickly become a Top 20 Seller on Amazon.
Fueled by proprietary tech and the international operational expertise of leaders from Lazada, Amazon, Alibaba, P&G, Mars, L'Oréal, SoftBank, and Goldman Sachs - BRANDED is the ideal partner to accelerate a marketplace brand's global growth.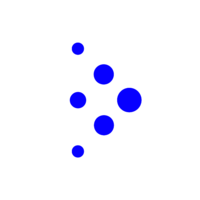 Visit the profile
Meet Bao, Supply Chain Director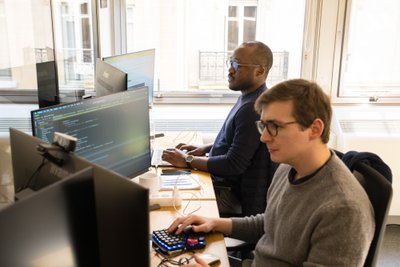 Meet Bao, Supply Chain Director
Meet Cédric, VP Commercial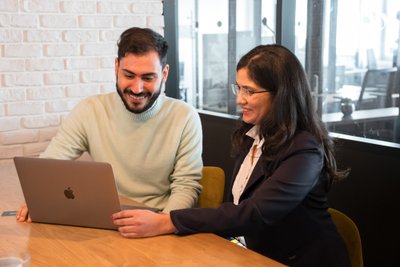 Job description
At BRANDED, we are building an international e-commerce consumer products company that transforms businesses into global brands. Since our inception in late 2020, we have quickly scaled our team to 250+ employees worldwide across a portfolio of over 40 best-selling brands generating $200M. 
To grow BRANDED into the leading operator of e-commerce brands, we're seeking the drive, spirit, and hustle to match our ambitions. Our current team of experts have already founded, scaled, and sold some of the world's most beloved e-commerce brands and we'd love to welcome you to the team! We value a diversity of experience and passionate people who understand our vision to build great consumer brands.
With two hubs in Paris and New York and other locations in Shanghai, London, and more - we have opportunities available to suit the best global talent. Take a look through our current openings and join BRANDED!  
Join us at the forefront of the eCommerce revolution and take your career to the next level! We hire talented individuals who raise the bar.
Mission
The primary mission of the Review Mitigation Associate is to reach out to those customers who have submitted negative feedback on our Amazon storefront and work to resolve the customers issue; delighting and exceeding the customers expectations which allows for the company to request that the original negative review is either changed, or updated to reflect the positive experience they have received while resolving their issue, in turn helping other customers viewing our storefront see we are here to help.
The final mission will be to provide adhoc support to the Customer Service Representatives, as required to assist in the overall customer experience journey.
Outcome
100% response rate to the SMS or email messages (within 24 hours) that come in from the apology cards 

Follow up for reviews:

Refund - instant follow up with the refund + minimum 7 day second follow up

Replacement - minimum 7 day follow up + second follow up is 14 days minimum

Alternatives - minimum 7 day follow up + second follow up is 14 days minimum

We give a maximum of 21 days until we suspect no turnaround for review (so this is 7 days first followup, 14 days second followup, then end on 21 days, and mark this as unsuccessful. 

20% of all negative reviews are to be overturned 

Creation and publishing of reports to show stats for the critical review teams performance
Obstacles
Every customer's situation is unique and so making things right for each customer takes careful consideration and care for that customer as an individual.

We have a vast catalogue of products which is always expanding which requires the customer service team to always be learning about our products.

Due to the high number of customers we have, it is important that all data is recorded carefully and in an orderly fashion to avoid mistakes.

Angry customers who are spoilt by Amazon's very generous "customer" focus policies 

Dealing with a 24/7 business that receives complaints 24/7. Prioritising your time and responding within time limits to all customers

Managing threads by SMS and email, whereby you need to systemise following up with customers multiple times if they haven't replied to your first message
Activities
Daily checks of critical reviews received to the Amazon stores, and direct follow up with letters/cards of apology to commence the customer dialogue with a view to resolving the issue and requesting a review change;

Respond promptly and professionally to customer communication via email and SMS in accordance with agreed SLA's

Document customer interactions when necessary, compiling documents and forwarding information to interested parties

Recommend new products or make suggestions to resolve the customer issue, refund, replace etc anticipating customer questions to offer the best recommendations.

Assist customers by answering queries as to the use of our products and answering any questions they may have

Responding to customer correspondence received via email to resolve their issue with a view to having their negative review overturned.

Maintain an updated knowledge of the product portfolio
Role Competencies
Attention to detail

Communication

Customer Service

Problem Solver

Strategic Thinking

Team player

Empathy 

Action orientation

Persistence
Core Competencies
Grit

Results Oriented

Intrapreneurial

Team Collaboration
Career Progression Steps
Whilst working with us, those that shine above and beyond in helping us develop and improve our processes and consistently meet goals alongside fellow team members will have opportunities down the line to further develop their career in customer service with the company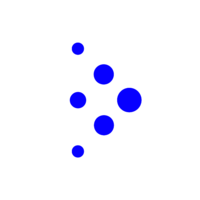 Branded
Interested in this offer?
Questions and answers about the offer
Add to favorites

Share on Twitter

Share on Facebook

Share on LinkedIn