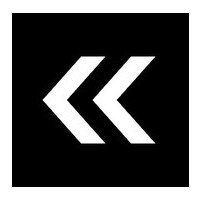 Back Market
Head of People Excellence (Total Rewards, HRIS, People Ops)
The company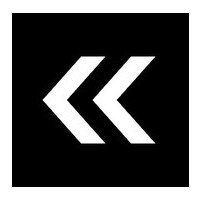 Back Market
Environment / Sustainable Development, Collaborative Economy, E-commerce

From 250 to 2000 employees
The job
Head of People Excellence (Total Rewards, HRIS, People Ops)
Who are they?
BackMarket is the number one European (and soon global) marketplace specializing in the sale of fully refurbished tech devices.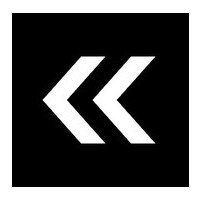 Visit the profile
Meet Thibaud, Co-Founder & CEO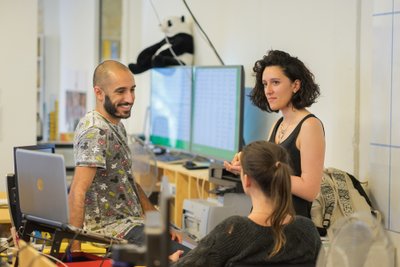 Meet Nicolas, Head of Quality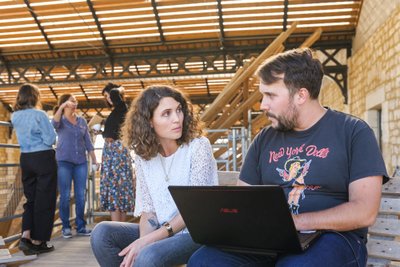 Meet Vianney, Chief Creative Officer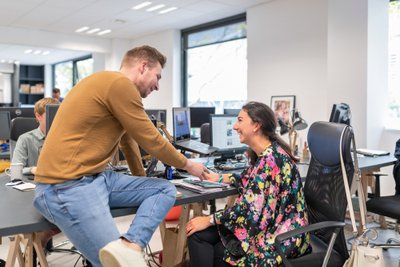 Job description
Back Market is the #1 marketplace for refurbished electronic devices in Europe and in the US, leading the way in a shift towards a circular economy, freeing the planet from electronic waste. We are proud to sabotage 'new' by connecting highly certified professionals to consumers who are looking for a more affordable, reliable and an ecological alternative to purchasing brand new products.  
Back Market is undergoing meteoric growth and has raised over 884M€ already! We have the objective of reaching 1000 Back Makers (or Saboteurs) by the end of 2022! 
We are thrilled to have an inclusive, fulfilling and caring work environment in all our offices (Paris, Bordeaux, Barcelona, Berlin, London, Prague, New-York and Tokyo). This is an opportunity for you to join a talented, humble and passionate team at the heart of innovation. 
Be a part of the movement. Join the refurb revolution.
Your Mission If You Accept It:
Directly reporting to our Chief People Officer, you will be responsible for the entire People Expertise strategy, including Total Rewards (C&B, International Mobility, Equity), HRIS & Analysis, Legal & Compliance, and People Operations (including Payroll). You will be managing an organization of 10+ talented individuals. 
In particular, you and your team will be responsible for:
1/ Total Rewards
- Develop and implement the global compensation policy, aligned with the company's strategy, which insures balance and internal fairness
- Setup the relevant social benefits for our different offices that ensures a high level of attractivity and retention
- Develop and manage our international mobility policies and practices
- Manage the stock-options attribution cycles and policy Monitor and benchmark C&B trends and advise on best practices 
2/ HRIS & Analysis
- Create and ensure an optimized HRIS ecosystem to ensure automation and optimization of the employees' and managers' needs
- Deploy new tools and optimize current ones to drive our HR processes efficiently 
- Design and produce HR analysis and reporting tools to monitor our employees' data
3/ Legal & Compliance
- Supervise and advise on all administrative procedures related to employees' management
- Guarantee the compliance of our internal practices in regards of local legislations worldwide
- Manage the relations with our social representatives 
4/ People Operations & Payroll
- Oversee all aspects of the payroll process globally and ensure the highest standards are applied in terms of accuracy and time processing
- Ensure the completion and automation of all our HR administration duties, especially (but not limited to) onboarding and offboarding
- Setup payroll processes and legal requirements for our new entities across the globe 
You're at the right place if:
You have an extensive background on managing Total Rewards, HRIS and People Operations functions and you can provide evidence of transforming them into an effective organization
You have setup efficient processes and programs in a fast-growing and international environment
You are driven by data and a tech savvy: you love pulling data & assessing complex information, you're obsessed with automation and efficiency
You are a great communicator (verbally & in writing) and an active listener: you've always delivered a strong service and support to your clients and to your team You are very organized and able to manage multiple subjects at the same time in total autonomy
You are outgoing and enthusiastic, excited about being a core member of a rockstar team!English is a no-brainer
WHY SHOULD YOU JOIN US ? ✌🏼
- A meaningful job: through hard work, you will help avoid thousands of tons of electronic waste and fight against planned obsolescence. It counts!
- An attractive salary, equity, multiple benefits (meal tickets, health insurance, etc...), parental benefits, relocation package, internal events, etc… 
- Be in an environment where you can make a difference: you will have the freedom to innovate and adopt new ideas!
- Grow your career with a flexible career path, Back Market can help you evolve!
- A booming scale-up: our environment is rapidly growing in Europe, the USA and in Asia!
- We embrace work life balance which includes flexible working hours and the opportunity to work from home. 
- A lot of fun: you will have the opportunity to work in a fast-paced, open-minded and friendly environment.  
Back Market is an Equal Opportunity Employer for any minority, disability, gender identity or sexual orientation.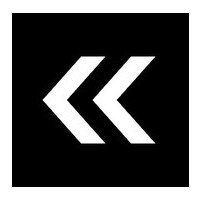 Back Market
Interested in this offer?
Apply
Questions and answers about the offer
Add to favorites

Share on Twitter

Share on Facebook

Share on LinkedIn