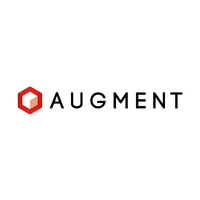 Augment
Senior C++ / 3D Engineer
Permanent contract

 

Starting date:

 

Paris

Master's Degree

> 5 years
The company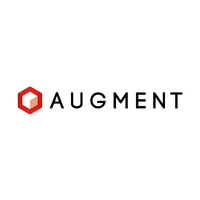 Augment
Mobile Apps, SaaS / Cloud Services, E-commerce

From 15 to 50 employees
The job
Senior C++ / 3D Engineer
Permanent contract

 

Starting date:

 

Paris

Master's Degree

> 5 years
This position was filled!
Who are they?
Augment is an augmented reality platform that allows users to envision any object within any real-world environment, all through a simple mobile app. The first to develop its own 3D engine, Augment is the leader in the augmented reality software space, with 3D rendering capabilities and 3D model management, and a library of thousands of 3D models available to users across multiple industries.
We are also a leader in the industry, with one of the most downloaded Augmented Reality app available, boasting more than 2 million app downloads and 10,000 active users on the platform daily.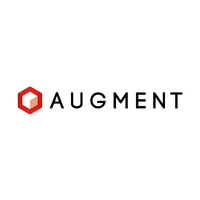 Want to know more about Augment?
Company culture

,

teams

,

offices

,

technical stack

,

jobs

... Let's go for an immersion!
Visit the profile
Meet Felix, Lead Android Developer
Rencontrez Vincent, Ruby Full-Stack Developer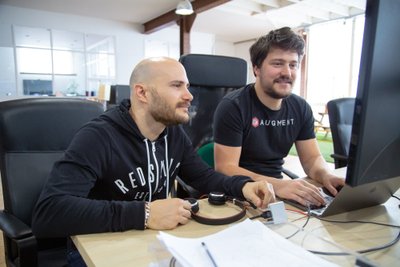 Job description
We are currently looking for an experienced 3D Engineer to to maintain and improve the Augment internal 3D engine. You will work in close relation with our tech team as well as our product and 3D design teams a to specify and develop improvements for our 3D engine in C/C++ using OpenGL ES.
If you are a real team player with excellent skills in C++ and OpenGL, a true maths and 3D guru that is eager to learn about and implement technological innovations, we'd love to hear from you.
Key Responsibilities
Maintain and improve the Augment internal 3D engine
Write specifications and documentation both for the 3D team and for the teams using the 3D engine
Maintain and improve the internal tools used by our web platform for processing models
Prioritise and design evolution for the 3D team by working closely with them
Keep a close eye on technology in order to prioritise the development according to the trends
Try all the cool new 3D and AR development tools to stay on the top on technical evolutions and be our internal 3D mentor !
Preferred experience
Skills
Ready to gear up with the best and brightest expert peers at every level of the stack
Happy to work in our Paris office, an open environment where we share ideas and create something different than the regular stuff
Interested in growing with us, eager to keep up with and develop the next-generation technologies
High ownership, self-sufficient, passionate about working at a startup
Requirements
The main competencies needed are in development C++ and OpenGL (preferably OpenGL ES)
Strong knowledge on how 3D engines work.
Strong knowledge in math and 3D geometry.
Good writing and communications skills are also needed.
Fluency in both French and English is a requirement
Programming skills required:
C++
OpenGL
GLSL
Cmake (is a plus)
Qt (is a plus)
Developing on Android and iOS environment (is a plus)
We are happy to support your VISA if you are non EU citizen. For Developers we have a simplied process and our HR Manager is proud to have a 100% success rate for VISAs so far :)
Recruitment process
We always start with a quick phone chat to tell you how we work and make sure we are aligned on what you are looking for as well. After that we usually do a physical interview (when possible), do a test to see how you approach problems and how you think about solving them. Sometimes we do one more in person interview with the futures colleagues for our candidate to meet all the people he/she will work with on a daily basis.
We like to move rapidly and we can be very fast when we find a very good candidate !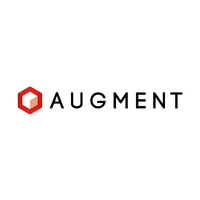 Augment
Interested in this offer?
Questions and answers about the offer
Add to favorites

Share on Twitter

Share on Facebook

Share on LinkedIn