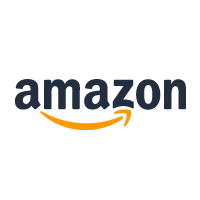 Amazon E-commerce
Partner Sales Manager - Global Systems Integrator
Permanent contract

 

Paris

Master's Degree
The company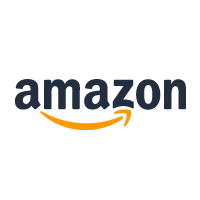 Amazon E-commerce
E-commerce

> 2000 employees
The job
Partner Sales Manager - Global Systems Integrator
Permanent contract

 

Paris

Master's Degree
Who are they?
Amazon est l'entreprise la plus orientée client au monde et est guidée par quatre principes :
l'obsession client plutôt que l'attention portée à la concurrence,
la passion pour l'invention,
l'engagement en faveur de l'excellence opérationnelle,
la réflexion à long terme.
Les commentaires en ligne, la commande en 1 clic, les recommandations personnalisées, les programmes Amazon Prime et « Expédié par Amazon », AWS, Kindle Direct Publishing, Kindle, les tablettes Fire, Fire TV, Amazon Echo et Alexa comptent parmi les produits et services initiés par Amazon.
Leurs collaborateurs sont animés et motivés par l'innovation dans les nouvelles technologies, la création de nouveaux produits et par le fait d'offrir aux clients des services qui leur facilitent la vie.
Ils sont ouverts à faire les choses différemment, à prendre des décisions rapidement et ils n'ont pas peur de l'échec. En résumé, Amazon a l'assise d'une grande entreprise et l'état d'esprit d'une "start-up"!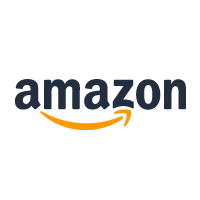 Visit the profile
Découvrez la culture d'entreprise chez Amazon.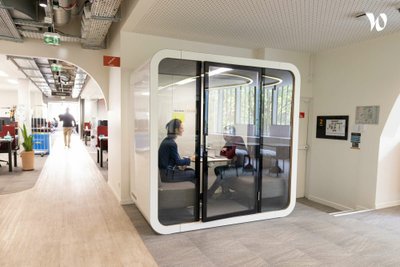 Rencontrez Kenza, Recruiter Stagiaires et jeunes diplomés
Rencontrez Maxime, Brand Specialist
Job description
Job summary
Amazon Web Services (AWS) provides companies of all sizes with an infrastructure web services platform in the cloud. With AWS you can requisition compute power, storage, and many other services – gaining access to a suite of elastic IT infrastructure services as your business demands them. AWS is the leading platform for designing and developing applications for the cloud and is growing at a staggering pace in terms of revenue, customers, people, and complexity.
Reporting to the EMEA GSI Partner Success Lead, this role is responsible for shaping our Global Systems Integrator (GSI) partnerships in France aligning co-selling with the AWS field sales teams. They will be expected to play a critical role in the develop of the AWS IT Transformation within France. This role will also be a transformative unifier of teams across AWS and partners.
This individual will need to collaborate effectively with internal stakeholders, sales teams, and partner sales and technical teams. They are able to deal with ambiguity, apply high judgment, design innovative, game-changing approaches, and lead strategic, large, and complex initiatives.
The execution of the role is critical, you will actively work to reduce bureaucracy and remove blockers that stifle innovation. You will decide what areas and/or technologies need investment to grow (and when they don't). You will negotiate new boundaries around the areas you own to achieve the best outcomes. You will be a thought leader and a culture ambassador among the AWS and Partner teams.
Key job responsibilities

Manage a partner sales target delivered through a defined set of GSIs in France.
Work cross functionally and collaborates with sales, marketing, services, and training/enablement leadership teams to build a fully integrated GSI partner ecosystem
Engage a team of enterprise partner success managers as well as partner solution architects that are responsible for the overall success of the AWS partners selling with the AWS field teams.
Represent AWS as the Leader of GSIs in France and participate in industry and partner events to deliver thought leadership on how AWS enables customer value
As the voice of the AWS field, engage with AWS GSI partner management team to support the build of GSI partner capability within France.
Manage and develop multiple senior sales and technical relationships across our GSI partners within France and establish the partner success team as the single point of contact for selling with AWS.
Oversee the development of the GSI's by establishing KPI's and best practices.
Work closely with stakeholders to develop, establish, and direct GSI and Industry strategies, programs, and best practices.
Manage overall GSI enablement process, set appropriate metrics for partner funnel management.
Collaborate with senior sales leadership to identify opportunities for sales process improvement.
Provide input on partner training content and process based on communications with partners, industry best practices, or recommended process improvements.
Preferred experience
Significant GSI experience in sales/channel/business development
Experience building and leading teams and in direct and matrix operating structures
Demonstrated track record of success with sales/channel teams
Demonstrated success in shaping and executing large complex deals with partners
Proven verbal & written communication skills with senior leaders
Demonstrated ability to manage multiple competing priorities simultaneously and drive goals to completion
Prior experience managing the performance metrics and channel sales best practices for team members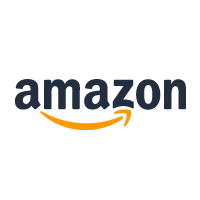 Amazon E-commerce
Interested in this offer?
Apply
Questions and answers about the offer
Add to favorites

Share on LinkedIn

Share on Facebook

Share on Twitter