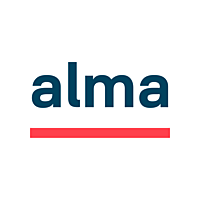 Alma
Senior Frontend Engineer
Permanent contract

 

Possible full remote

> 3 years
The company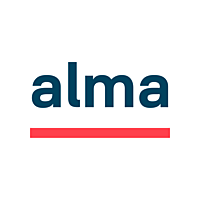 Alma
FinTech / InsurTech

From 50 to 250 employees
The job
Senior Frontend Engineer
Permanent contract

 

Possible full remote

> 3 years
Who are they?
Chez Alma, on remet la finance au service du commerce en permettant aux marchands d'augmenter leurs ventes de 20% en moyenne grâce aux facilités de paiement, sans aucun risque. Avec Alma, le client paie plus tard, mais le marchand est payé tout de suite.
Pour le marchand, le paiement fractionné et le paiement différé contribuent à améliorer la fidélité et la satisfaction client tout en générant davantage de chiffre d'affaires.
Pour le client, l'expérience d'achat est exceptionnelle (noté 4,8/5 sur Trustpilot) et Alma lui permet de mieux gérer son budget.
Si Alma permet de vendre plus, nous soutenons que le commerce n'est durable que quand il est équilibré : lever les dernières hésitations à l'achat, oui ; pousser au surendettement, non.
Et ça marche :
Plusieurs milliers de retailers utilisent Alma quotidiennement
Des retours exceptionnels, tant des marchands que des consommateurs
Une nouvelle levée de fonds en série C de 210 millions d'euros effectuée début 2022
Une team de 180 qui va dépasser les 450 à la fin de l'année
Des objectifs (très) ambitieux qui ne peuvent être atteints qu'avec une équipe exceptionnelle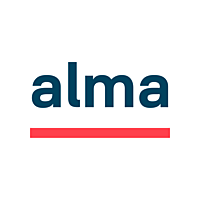 Visit the profile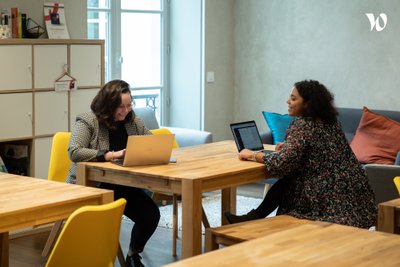 Rencontrez François, Head of operations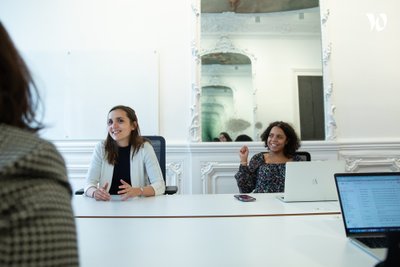 Rencontrez Marine, Operations Specialist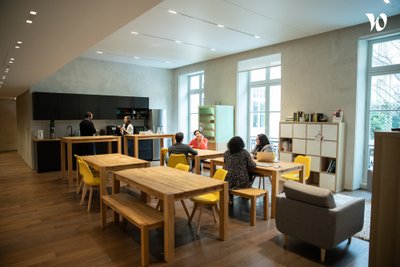 Job description
The Engineering team
The engineering group, managed by Thierry, is composed of 45 engineers, such as Matthieu and Léa.
This group is subdivided in 5 main teams :
- Core, in charge of our payment pages, dashboard, APIs and integrations with numerous banking services- Integrations, in charge of our modules for the e-commerce platforms (Prestashop, Magento, Salesforce Commerce Cloud…)- Artificial Intelligence, building Machine Learning models to predict defect rate, detect fraud and more- Platform & Infrastructure- D2C, in charge of our app for end-consumers
What you'll do
We are looking for a Front-end developer to join our core team. This team is the biggest one and manages the payment pages, dashboard, APIs and integrations with numerous banking services. This team is subdivided into ephemeral sub-teams focused on a particular topic.
As a Front-end developer, you will:
- Carry out development, integration and staging- Diagnosis of production incidents and corrective actions if necessary- Work closely with all teams and business experts to understand the needs of end users- Design and implement new features for sites and applications- Ensure that unit and integration tests of delivered modules are carried out and compliant
Our Tech stack includes:
- TypeScript, react@latest, redux (with redux-toolkit), redux-saga, react-testing-library, CSS modules- Python, PostgreSQL, Google Cloud Platform, Datadog and more on the backend
You may be a fit if…
- You have a strong Front-end expertise, with UX appetite - At least 3 years- You are willing to work with best practices TDD / BDD / DDD / Extreme Programming- You consider tests and clean code, mandatory for a frond-end developer- You have working knowledge of modern HTML, CSS, and JavaScript - including an understanding of typical approaches to responsive web design- You want to work in a fast, high-growth startup environment.- You are fluent in English and have experience working in an international environment.
Practical informations :
- Most of our team members are working full-remote. You can choose to do so as well, to join our offices in Paris or Rennes or have a mix of the two- Offices in Paris (10ème arrondissement) and Rennes- Part-time work possible (80%)
Benefits
Health insurance (Alan Green contract): 100% paid by Alma, including the family pack
Life insurance (Alan contract): 100% paid by Alma
Lunch vouchers: 10€/day with 50% paid by Alma
Transportation: 50% of the monthly subscription paid by Alma
Fruits: free fresh fruits baskets several times a week in the office
Nursery: a corporate nursery 100% paid by Alma
Sport: partnership with ClassPass, 40% of annual subscription paid by Alma
Holidays: 5 weeks of holidays + RTT
Work from other offices of Alma: possibility to spend 1 week per semester working in any office of Alma of your choice to connect with local teams. Travel and accommodation costs 100% paid by Alma (from Monday to Friday)
Recruitment process:
- A first call (45') with one of our Talent Acquisition Managers- A full remote exercice
- A video-call (60') with the Frontend Team- A video-call (45') with Thierry, Head of Engineering- A team fit (30 min) ! 🙌
Questions and answers about the offer
Add to favorites

Share on Twitter

Share on Facebook

Share on LinkedIn