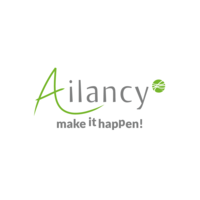 Ailancy
Consultants (H/F) In Operational Strategy, Organization and Management
Permanent contract

 

Luxembourg
The company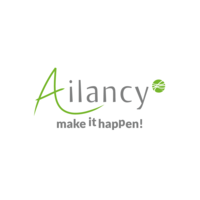 Ailancy
The job
Consultants (H/F) In Operational Strategy, Organization and Management
Permanent contract

 

Luxembourg
À propos
Ailancy est aujourd'hui le leader français du conseil en Stratégie Opérationnelle, Organisation et Management en Banque, Finance et Assurance. Fort de plus de 200 collaborateurs, le groupe Ailancy rencontre un fort succès depuis sa création : une croissance continue avec des opportunités de parcours pour les collaborateurs, un portefeuille clients élargi offrant une diversité des missions (banques à réseau, banques privées, sociétés financières spécialisées, banques d'investissement, sociétés de gestion, compagnies d'assurance, mutuelles…), un positionnement métier au plus près des décideurs sur des problématiques de transformation à fort enjeux.
Le succès d'Ailancy se nourrit également dans la recherche de sens lié à ses interventions et par une approche propriétaire permettant d'accélérer la trajectoire vers une finance plus durable.
Descriptif du poste
Ailancy, a consulting firm in Operational Strategy, Organization and Management, offers a complete service focused on the financial services industry organized through 6 activities : Retail Banking, Investment Services & Asset Management, Corporate & Investment Banking, Insurance, Corporate Functions, Innovation & Digital. In addition, we continue to build-up key expertise around the transversal subject matters of Sustainable Finance and Green IT.
Since its creation in 2008, Ailancy has pursued its development and growth strategy with the opening of offices in Casablanca and Luxembourg.
In May 2021, Ailancy joined forces with Headlink to become the leading French consulting firm in banking, finance and insurance.
The Ailancy group now has more than 200 employees and has been very successful since its creation: continuous growth with career opportunities for employees, an expanded client portfolio offering a diversity of missions, a business positioning close to decision-makers on high-stake transformation issues.
In order to meet its Luxembourg growth strategy, Ailancy is currently looking for Consultants !
Profil recherché
Your assignments :
Helping our clients throughout their transformation decision process and providing optimal implementation support is what makes joining Ailancy the ideal opportunity for you to be an actor of change in the financial sector. We work on a wide variety of subjects that will allow you to expand your knowledge and develop key financial sector expertise, while making use of your previous experience, creativity and insights.
Your profile :
Graduate from a top-tier business management school, ideally with a banking or finance specialization, you have a first experience in the financial services industry or audit.
• You are organized in your work
• You are real expertise in Asset Management, private banking or retail banking
• You are comfortable expressing yourself and have good interpersonal skills
• You are fluent in English (mandatory) and ideally have French as a first or second language. Any other EU language is considered an asset.
• You are dynamic and have an innovative and entrepreneurial spirit
• You want to invest, learn and be continuously trained
Come join a fast-growing consulting firm and put your skills and enthousiasm to the test.
Questions et réponses sur l'offre
Add to favorites

Share on Twitter

Share on Facebook

Share on LinkedIn