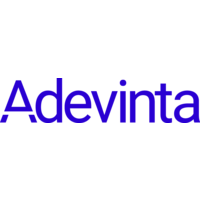 Adevinta
Data Manager - P&T Cross
Permanent contract

 

Barcelona
The company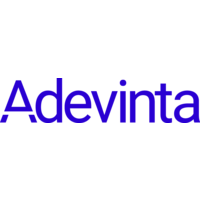 Adevinta
Artificial Intelligence / Machine Learning, Big Data, E-commerce

> 2000 employees
The job
Data Manager - P&T Cross
Permanent contract

 

Barcelona
Who are they?
Adevinta is a global classifieds specialist, with +40 online marketplaces in 14 countries. Through their trusted brands, including leboncoin in France, mobile.de in Germany and 2dehands in The Netherlands, they create perfect matches.
They connect house-hunters to new homes, jobseekers to new careers and buyers and sellers to give previously-owned products a new life, all helping to create brighter futures for millions of people. By making these connections, they're creating positive change for the world and helping to build a more sustainable future.
Job description
You  will lead  the Data Team of Product & Tech Cross to contribute by:
maximizing the success of our products and services in Advertising through machine learning and the application of data

improving our data capabilities and enrich our Advertising product portfolio, targeting and reporting options

providing data products which allow teams to access the data easily and provide them a  great user experience

providing high-level analyses and recommendations to help them make data-driven decisions

supporting teams on experimentation
Main responsibilities: 
Contribute to and drive the data strategy aligned with Company OKRs.

Identify and drive strategic data initiatives to achieve the goals of Cross Components Products and Advertising Areas.

Follow a data driven approach for decision making and product development. Use quantitative and qualitative data to feed and prioritize the backlog. Use analytical tools for hands-on approach to data analysis and decision-making.

Making decisions based on a User Centric Approach in a cookieless environment

Ensure best experience of data product users through measurement of SLO and satisfaction levels and implementation of learning.

Ensure that quality standards and data governance are being achieved

Stay updated with global data capabilities, tools and governance and apply these within the Product&Tech Cross Teams.

Guarantee definitions of dimensions and indicators across the company

Meticulous documentation of work and Jira ticketing

Align with Data Platform and Data Analytics Leads.

Coordination of the projects and follow up with the team and stakeholders. 

Maintain a close relationship with both Data & Product Organization and ensure the required information flows.

Follows our Scrum framework as well as the Adevinta agile and PEAK principles, and coaches and supports the team with that.

To help Data Analyst and Data engineers  with their career development to achieve their maximum potential as fast as possible, while keeping their contribution at the highest level.

You will act as a Servant Leader helping teams be self-sufficient (solving conflicts, managing dependencies, achieving business goals, improving continuously, increasing performance, etc.)

Responsible for the people of the assigned function (attract, selection, development, assessment  retrain,. ..)

Empower Data Analysts and Data Engineers to join you in implementing the data strategy

Developing and maintaining strong relationships with key business stakeholders.

Communicate results in a clear and concise manner, with an understanding of data visualization and the importance of drawing accurate conclusions from multiple data sources
Additional Information
Still there? We have more to tell you
At Adevinta Spain, we believe in the power of a fair and equitable benefits policy. And we do everything we can to make it so. Therefore, we pay special attention to all aspects that are key in your day-to-day life:
We make a flexible schedule available and one day of remote work per week. Currently, we are all working remotely, however, you do have the chance to go to the office where all the hygienic and security measures are in place.

Ever since COVID-19 hit, we've all been working remotely following the health recommendations, but the offices are open and you can go in whenever you'd like with all the necessary health measures in place. Now, we are shaping our new post-COVID-19 working model. It will be based on a hybrid formula that will have a significant remote work component.

Every year we engage into benchmarking against the external market in order to create competitive compensation packages. Moreover, we do have plans that allow you to "flex your gross salary" in order to purchase benefits such as meal vouchers, commuters card, training and child care.

All Adevintans have in common the passion for innovation and technology. You can choose whether to have a Macbook or Dell XPS laptop and you can opt for an Iphone or a Samsung.

We subsidize your parking up to a maximum of 90€/ month.

Your well-being is our priority. We cover fully for your medical insurance and we allow family members to be added to the policy for a discounted price.

We have a doctor in our facilities and we do offer extra wellness initiatives such as Yoga at the office in Madrid and physiotherapy in Barcelona.

Do you like going to the gym? We sponsor 70% of the monthly fee of your chosen centre/ studio and we have agreements with both Andjoy and McFit for discounted membership prices. 

We enjoy 23 days of paid-time-off a year.
Preferred experience
Experience as Data Manager

Extensive experience with Python and Pyspark.

Familiarity with Data visualization tools such as Tableau, QlikSense or Data Studio

Experience with SQL and querying tools like BigQuery, Hive, Athena, Presto…

Familiarity developing data pipelines with scheduling tools like: Airflow, Luigi, Cloud Componer, Argo..

Advanced user in digital analytics tools (adobe analytics, google analytics)

Experience driving and implementing ML projects

Experience in implementing use cases that have generated business impact.

Excellent communication skills and ability to interact with multidisciplinary teams

Ability to convey complex technical information to both technical and non-technical audiences. 

Experience working with Agile methodologies

Fluent in English
Nice to have : 
3  years experience in a similar position

Experience with Advertising Industry

Experience with streaming processing tools like Kafka / Kinesis, Structured Streaming, Akka Streams,  Flink, Spark Streaming...

Experience with Docker and container orchestration tools like Kubernetes, ECS, Docker Swarm.

Knowledge of Git

Experience working with some Hadoop distribution: EMR, Azure HDInsight, Databricks, Hortonworks, Cloudera, Google Cloud Dataproc

Familiarity working with AWS, in particular S3 and Redshift.

Ideally expertise  on  digital tracking technologies (Google Analytics, Mixpanel, Adobe Analytics, GTM, Tealium, etc.)
Questions and answers about the offer
Add to favorites

Share on LinkedIn

Share on Facebook

Share on Twitter