Is Montréal the number one hot spot for tech talent?
What do Ubisoft, Quantic Dream, Technicolor, and Linkbynet all have in common? These big names in French tech have all crossed the Atlantic to set up operations in Montréal. And they aren't the only ones—many industry leaders in artificial intelligence and information technology have been flocking to Canada, or "Silicon Valley North", as it is sometimes called. For some time now, this bilingual and multicultural city has been earning a reputation as an exciting technology hub, especially in video game development and artificial intelligence. When it comes to start-ups and tech, professional opportunities abound and salaries remain attractive. But is Montréal really the snowy tech paradise it's reputed to be? What does it have over other Canadian cities, such as Toronto and Vancouver, for example? We take a tour of the city that has made a name for itself as an innovative tech hub and speak to two expats who now call it home.
---
Is Montréal still a tech metropolis?
Montréal has seen incredible growth in some of the hottest sectors, including AI, IT, video games, special effects, animation, and cybersecurity. But even though tech professionals find it a great place to live and work, is the city still at the cutting edge?
Montréal: City of Saints in Silicon Valley North
Less than an hour's drive from the US border, Montréal is in a great location and yet the rents are affordable thus making it one of the world's top tech destinations. Its geographical location has enabled Montréal to capitalize on its advanced start-up and tech ecosystem. Joël is an ex-pat software developer living in Montréal. "Where I am, the work environment is just amazing. To ensure they are cutting edge in terms of technology, companies here are willing to invest in quality equipment. It's a bit like the style of Google, really," he said. But working conditions aren't everything. Despite being so close to the United States, Montréal has a way to go yet, when compared to Silicon Valley.
According to a 2020 CBRE study ranking North America's tech talent markets, Montréal is number 13 on the list with the San Francisco Bay Area at number one and Toronto at number four. To get close to the top, Québec's largest city has relied on a diverse ecosystem and strong collaboration between its various players. From start-ups, small and micro businesses to big corporations, the entrepreneurial spirit, especially in tech, has been gaining ground in Canada for more than a decade now. Montréal has what it takes to make it to the top given its more than 3,000 company founders, a network of 1,500 volunteer mentors, 27 incubators/accelerators, 230 business angels, 16 co-working spaces, and 12 corporate innovation labs.
On the road to becoming a global tech capital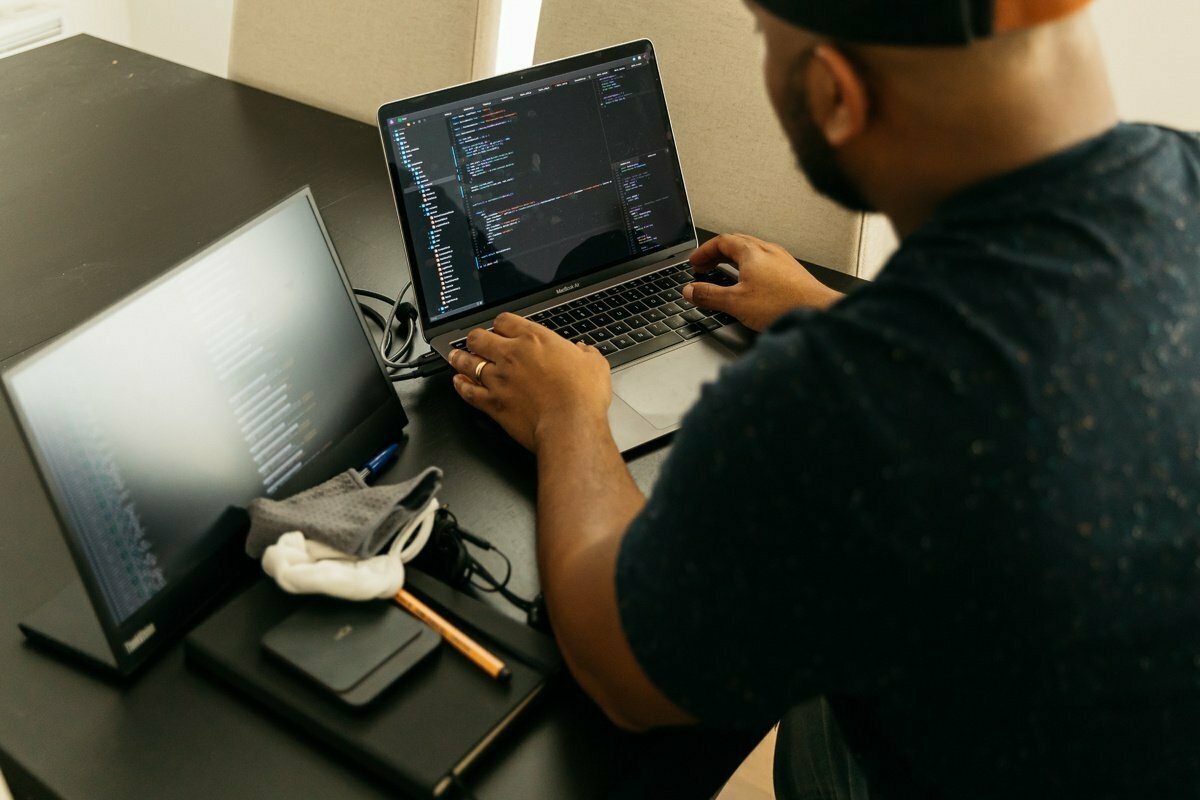 While the city has a solid and fertile tech ecosystem, it's not easy to navigate when you're an entrepreneur in search of your start-up launchpad. The co-founders of Bonjour Startup Montréal, a non-profit initiative aimed at promoting the city's start-up ecosystem, told La Presse, a French language newspaper in Quebec, that services and projects are "numerous but diluted". Another drawback is that the market is too blinkered. The 2020 Global Ecosystem Report found that entrepreneurs in Montréal, compared to the rest of Canada, struggled to reach global markets. As an example, 90% of local start-up businesses were carried out in Canada.
And even though 179,000 tech employees and 5,000 companies already call Montréal home, there's always room for more. Loïc, a French expat, and founder of 2dev Inc said, "There are jobs galore here! You can find tons of interesting jobs in AI or video games with very decent salaries. There is so much to do here. There really is no shortage of work or opportunities. You could even say there are too many opportunities." As he speaks, Loïc stares at his second screen while gulping down his lunch, hands glued to the keyboard. As local tech talent has flocked to the real Silicon Valley in California, however, only 20% of the employees in most Montréal start-ups have experience in this type of ecosystem. As a result, Montréal needs to bring in international talent.
And the city is making every effort to ensure newcomers are welcome. Montréal rolls out the red carpet for experienced tech professionals from all over the world. "It's a kind of selective immigration," said Joël. "In Québec, companies must be able to prove that they haven't been able to find the same talent in the province before they call upon other nationalities. But when it comes to developers, it's a foregone conclusion. It's common knowledge that there are too few and we need many more."
In the war for talent, Montréal stands apart
To move up the ranks, Montréal has focused on developing its strengths, such as a diverse ecosystem and important industrial hubs. But it has also capitalized on its reputation as one of the world's best places to live and work.
Montréal: 'It's a good time for tech.'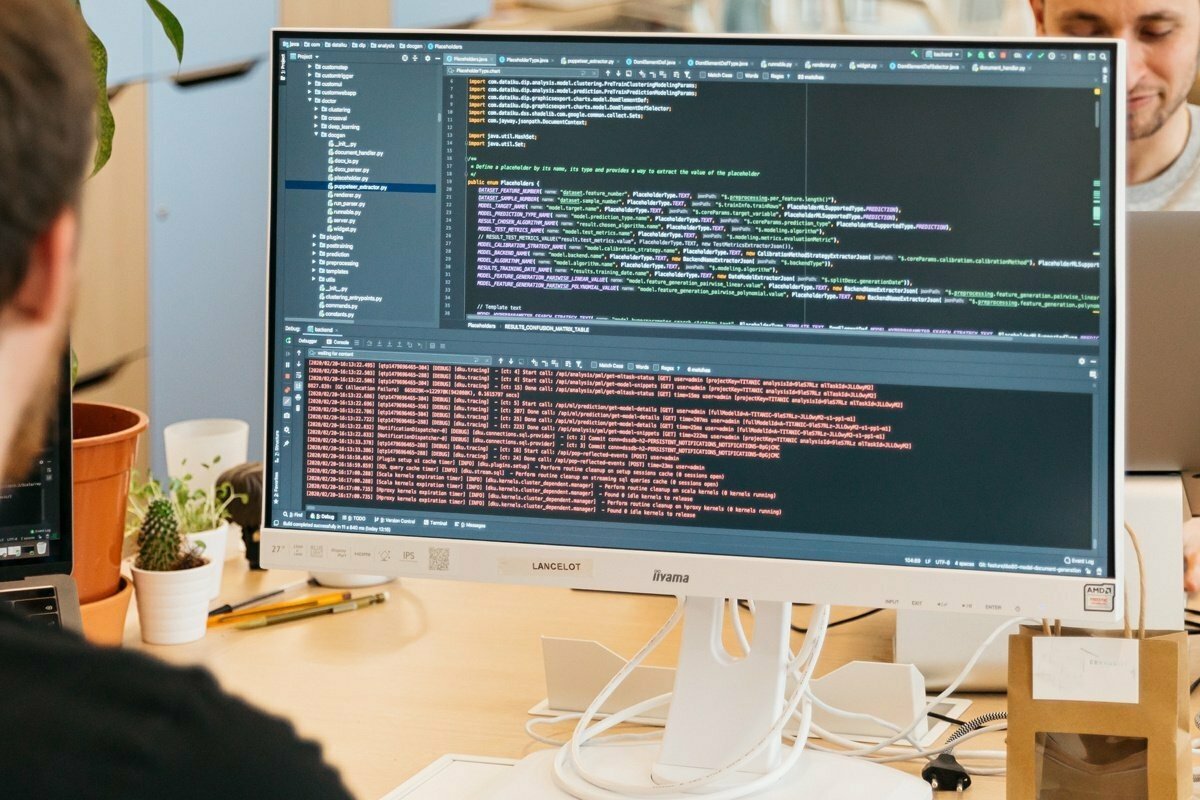 With its numerous research centers, including the world's largest university-based research institute for deep and machine learning (Mila), Montréal is looking to establish itself as an emerging destination for innovation in tech and AI. The city has made great efforts to train future talent with, among other initiatives, nearly 18,000 university students enrolled in tech programs. What's more, Montréal has been ranked the best university city in North America and welcomes some 35,000 international students every year. Furthermore, Montréal boasts more than 200 game development studios with 15,000 employees, including industry leaders such as Ubisoft, Electronic Arts, WB Games, and Gameloft. Unsurprisingly, Montréal has some aces in the hole.
Loïc said, "In Montréal there is a thriving tech ecosystem, full of unicorns and big AI firms. It's a good time for tech. There are lots of different events and hackathons. It's really exciting." With a staggering 1,300 tech events a year and about 100 meet-ups, Montréal is clearly trying to develop and nurture the tech community. The city hosts numerous start-up events such as Startupfest and MTL connect: Montreal Digital Week. It recently hosted hosted the Get in the Ring Global Meetup 2020 pitch competition and the Campus Party TechFest. In addition, Journées Québec, the world's leading international recruitment event, is held every year and attracts tech talent to Montréal.
Besides its top-quality training and booming tech community, Montréal is a major source of opportunities in the tech sector. The work is fun too, according to Joël. "Not only are there plenty of jobs," he said, "but those jobs are super interesting. My work has never been this stimulating and challenging, with so many responsibilities and such a variety of different topics. You have many more opportunities here than in France, where the market is more rigid and it's all about who you know."
The land of employment opportunities
So, as they say in Québec, "on se calme le pompon" (literally: keep pompom on your bonnet still) or relax —there is something for everyone here. "There are excellent opportunities here," Loïc said. "And everything is in our favor basically. Europeans have a reputation for being conscientious and hard-working. Except that here, salaries are high and the cost of living is low. With tech salaries, you can live pretty comfortably in Montréal. When I see my friends back in France, I tell them to come here."
When it comes to opportunities, Montréal is a great place for entrepreneurs. To attract both investors and those looking to launch a start-up, the city has been increasing its international visibility with the Bonjour Startup Montréal portal, which was financed by the the City of Montréal and Québec's Ministry of Economy and Innovation. This investment has paid off—Montréal stands out as having one of the top start-up ecosystems in the world. "In Québec," said Loïc, "you can easily advance up the ladder if you want to. There are so many people who are hard-working and successful. Nothing's stopping you from working at a company and setting up a business on the side. It's really easy to start a business here. You've got everything you need to get started, from skilled labor and cheap rent to tax credits. And you can build up your network quickly because people here are accessible, even big bosses. It's in the culture that there are no barriers, no hierarchy. You can send a message to the head of a big company on LinkedIn because you know they will answer you."
The good life: a cutting-edge and culturally rich city
In some ways, the Canadian workplace is based on the American model of flexible employment and freedom. This is reflected in the typical employment hours. For example, doing overtime is unusual. "If people leave after 5 PM," said Loïc, "it means they are poorly organized." And there is so much to do in this city that it would be a shame to stay late. Trust and flexibility are the twin pillars of maintaining a good work-life balance in Quebec. "Here, we don't work from 8 AM to 7 PM, but 8 AM to 5 PM with a 30-minute lunch break. But everyone basically does what they want as long as they get the job done," he said. From remote working opportunities to flexible hours, Montréal has everything you need to get the most out of your free time.
The quality of life is one area where the city has a considerable lead over its competitors. Montréal often ranks as one of the top tech destinations with the best living conditions. This is also thanks to its being in Canada, a country famous for its high standard of living, pleasant climate, and commitment to equal opportunities. Our two French expatriates couldn't agree more. "Montréal is a family-friendly city," said Joel. "There's a genuine consideration for children. Everything is kid-friendly. There are water parks in the summer and then sledding in the winter. These huge green spaces just make you happy. And at school, they have picnics outside and tons of activities." If you are single or don't have kids, Montréal still has lots to offer, according to Loïc. "Something is always going on here. There are tons of festivals in the summer and in the winter, you've got ski slopes just 30 minutes outside the city that stay open until 11PM," said Loïc.
The verdict? So while Montréal may not quite be the number one hot spot for tech talent yet, it's well on its way. So what is the biggest draw for these sought-after professionals? For Joël, when he weighs the pros and cons, it's a definite no-brainer. The laid-back vibe, comfortable living standards, and exciting work have convinced him to stay in Montréal instead of taking off for Silicon Valley or another tech hub. And Loïc seems taken aback by the very notion that he might return to France or move to a more famous tech hot spot. "Unless I get deported, I'm staying put!" he said.
Translated by Andrea Schwam
Follow Welcome to the Jungle on Facebook, LinkedIn, and Instagram, and subscribe to our newsletter to get our latest articles every day!
Sponsored content
This article was produced in partnership with Talent Montréal, an initiative of Montréal International.

Looking for your next job opportunity?
Over 200,000 people have found a job with Welcome to the Jungle.
Explore jobs