Letting go: how to hand your team over to a new manager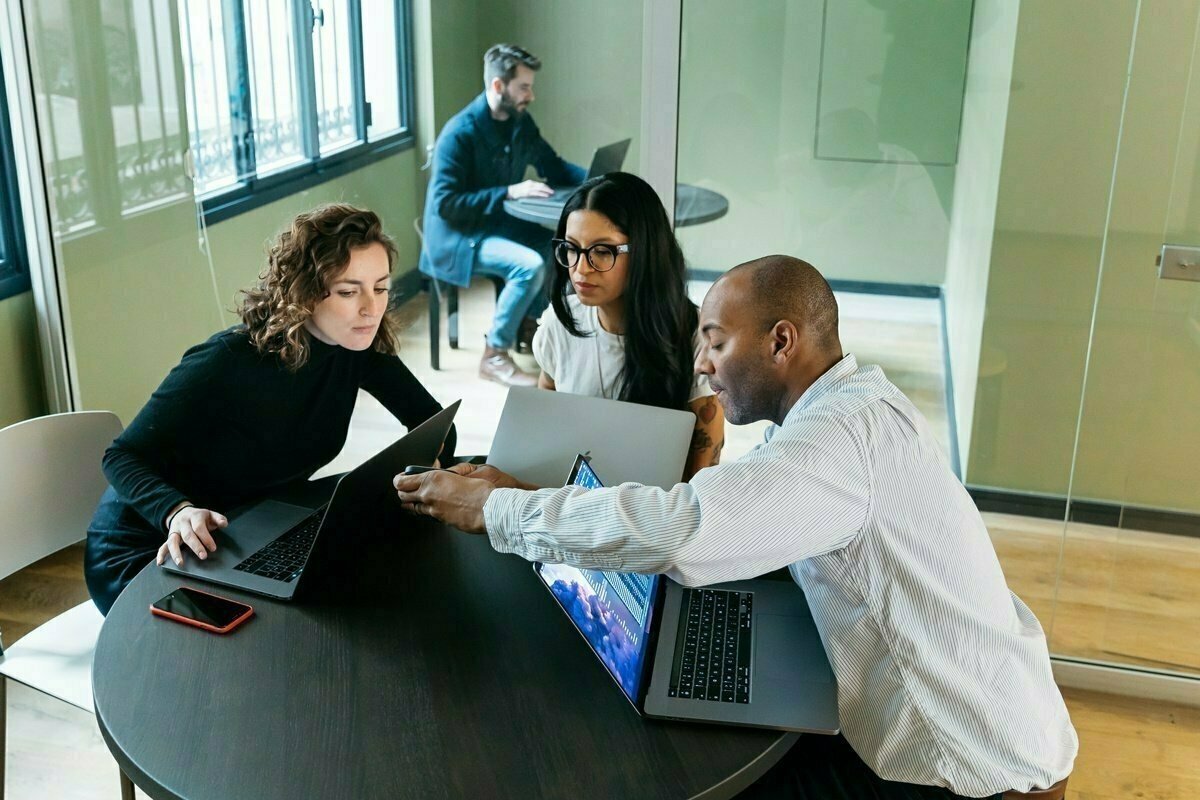 Saying goodbye to your team and heading off to tackle new challenges can be exciting for any manager. Just don't make the mistake of forgetting about those you are leaving behind.
---
Perhaps it's because of her background in theatre arts, but Gill Brabner knows how to make a graceful exit as a manager without turning it into a drama. Brabner trained as a director at the Royal Academy of Dramatic Art (Rada) and the Guildhall School of Music and Drama before setting up Resound Training in 2004, which offers executive coaching and development training to organisations across the UK. Brabner worked in the business until 2008 when a perfect storm of events turned her life upside down: the financial crisis, her marriage breakdown and her experience of witnessing an armed robbery. "I shut my office in a business park one Friday afternoon and, as I walked into the car park, I saw an armed robbery unfolding with the estate manager having a gun held to his head," she said. "It was shocking and made me re-evaluate my life."
Taking on a new role
She decided to look for a job, rather than continue as a leadership consultant managing a team of freelancers, and found a position as a workforce development manager in the NHS in Essex. Brabner was put in charge of a six-strong team of trainers, administrators and a clinical lead who provided education and training for 900 staff involved in healthcare.
It was not an easy role initially. "I had to learn how to manage the internal politics—that was a major lesson," she said. "There was a history of conflict within the team and they had had three previous managers in quick succession with the one before me lasting only two weeks." By the time Brabner left it was a cohesive team. The experience taught her a lot about the value of making a smooth exit when she moved on in 2010 and left her team behind.
"It was difficult to let go and I was tempted to stay . . . but I also knew that each member of the team had developed significantly as a result of our time together and that they were in a good place. It was a head versus heart dilemma."
Though she has a master's in human resource management, Brabner says she developed hugely in this position. Once she got a handle on the internal politics and got help with the bureaucracy, she began to make progress. "We created some brilliant new programmes and learning opportunities for staff in the trust and created a real buzz around learning and development," she said.
Although the role was gratifying, by 2010 she felt that it was time to return to working for herself rather than extend her contract. Even though she felt it was time to bow out, it was still a struggle to let go. "I felt very conflicted about whether to stay or go," she said. "I had been completely immersed in managing the team and the learning and development function, and I knew that I would miss them and the work. It was difficult to let go and I was tempted to stay . . . but I also knew that each member of the team had developed significantly as a result of our time together and that they were in a good place. It was a head versus heart dilemma."
Brabner was offered the help of an executive coach in working out what path was best for her. "He was a retired NHS chief executive and that helped me get clear about where I really belonged," she said, adding that he helped her to think through the decision and then to prepare herself and the team for her departure. "I am quite future-orientated in my thinking and had a clear vision of what I wanted to achieve next—so that enabled me to let go and move forward. Having made the decision that I would need to leave, the priority was enabling and empowering my team to be able to move on either to new roles or to work with a new manager."
Explore more in our section: Decision Makers
Business ethics: how to do the right thing in a turbulent world
How to achieve a smooth transition
It's never easy saying goodbye to colleagues after building a team spirit, but regardless of how unpleasant it might feel, it is important to keep everyone informed of what is happening, according to Brabner. Staff don't like being kept in the dark and it can affect team performance. "Don't just disappear—explain your reasons for moving on," she said. "Be honest. Be clear. Communication is so important."
With that in mind, Brabner has three tips for those who have to move on from managing their team:
Be upfront about what is happening. Make sure that everyone in your team is up to date on what is going on. Create a handover plan so that there will be no confusion for you or your replacement. "Good working relationships and trust are key to everything when managing people," she said. "That includes being open and honest about moving on and putting structures in place to help the team once you are gone."

Expect to get a reaction and be prepared to listen. While you may be looking forward to new challenges, some of those left behind might be wondering where they fit in now and how they will get on with your replacement. Many people find change difficult, but they appreciate having their concerns heard. "Allow people time to express any anxiety and concerns about the change in management in one-to-one meetings," she said. "Listen to them and acknowledge their perspective. I use a model I created called Empathy Care Action: show empathy, tell them you care, and develop an action plan together."

Prepare them for their future without you. The show must go on and this can be an opportunity for others to step up. "Work with and recognise people's strengths," said Brabner. "It makes such a difference to motivation and helps them to step up for when you are not there. Go all out to support people while you are the manager—it's not for the fainthearted and needs your full commitment but the rewards are significant."
"The priority was enabling and empowering my team to be able to move on either to new roles or to work with a new manager."
In the following years, Brabner reactivated Resound Training, which now uses a team of professional actors to improvise challenging situations in its training sessions and on training videos. "My experience has informed our training and development work hugely—especially our training videos, which are work stories, and our forum theatre workshops," she said. With the right attitude, she says, there is every reason for the handover to go well. "Change is constant. This is another change and, if you have done everything to equip your team to manage change, be reassured they will be fine."
Photo: WTTJ
Follow Welcome to the Jungle on Facebook and sign up for our newsletter to receive our articles every week!
Add to favorites

Share on Twitter

Share on Facebook

Share on LinkedIn
Related reads
Latest articles
Receive advice and information on new hiring companies directly in your inbox each week.
You can unsubscribe whenever you want. We won't bother you, promise. To learn more about our data protection policy,
click here
And on our social networks: