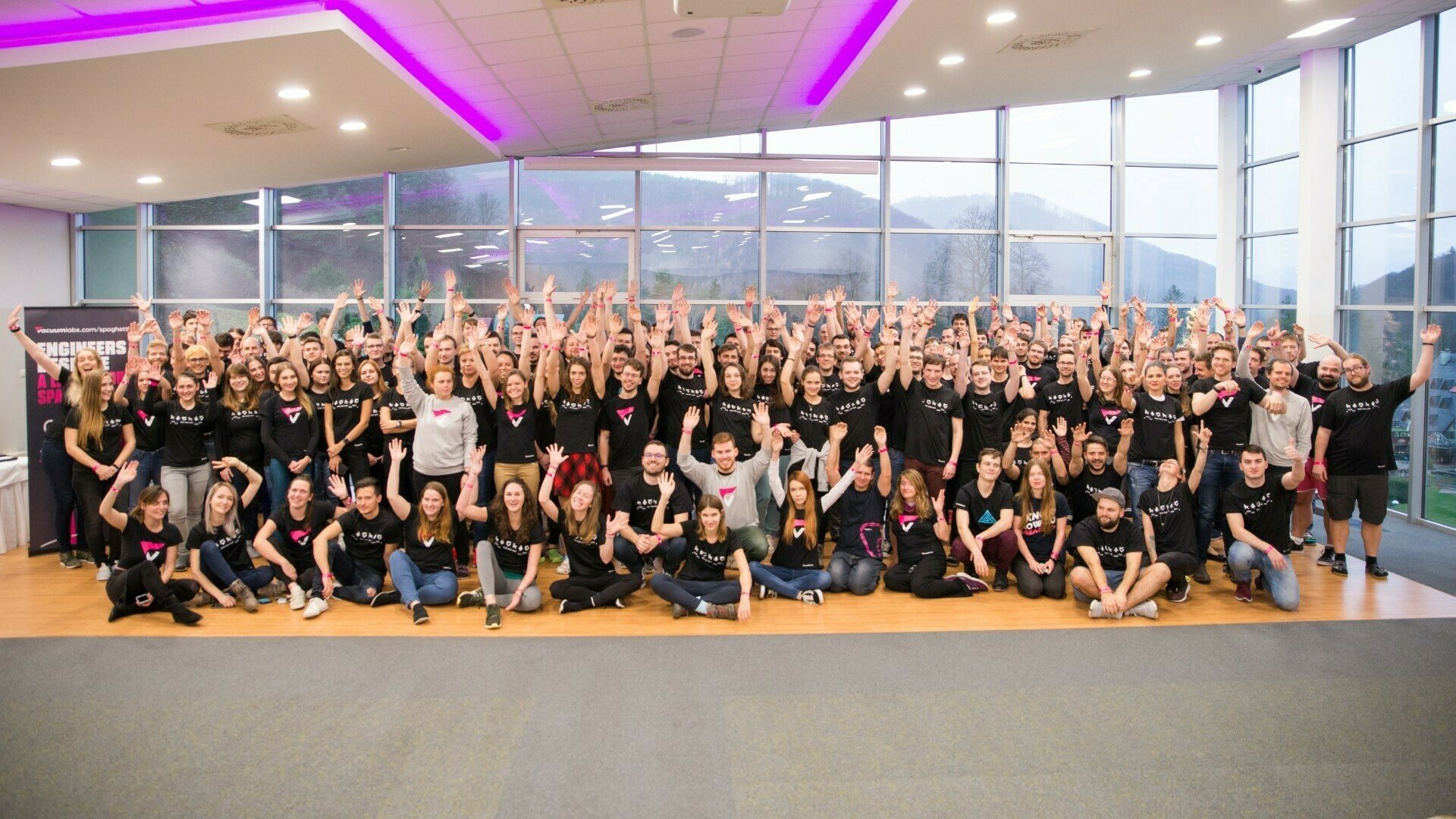 Vacuumlabs
Blockchain, FinTech/InsurTech, Software

Bratislava, Brno, Budapest, Košice, Praha
Vacuumlabs are the founders of the No Spaghetti Society. They fight the world's spaghetti code and have years of experience building fintech, online marketplaces, and digital products. Vacuumlabs has delivery offices in Central Europe and over the past few years has provided software development as a service to over 60 clients around the globe from San Francisco to Tokyo. Since 2012, the company has grown to over 250 engineers spread across seven offices.
The company always welcomes people, who aren't afraid of autonomy and responsibility. People that are eager to learn new things and get better at what they do.
Vacuumlabs is open to any interesting team member who is willing to take on a challenge. They are looking mainly for software engineers with a passion for making the world a better codebase. These are the essential skills they look for: Analytical thinking: Writing a quality code equals the ability to prove its correctness and effectiveness beforehand Intuition: Best engineers are able to navigate the uncertain world of engineering with their well trained 'hunches' Simplicity mindset: Great engineers know this, and spend more time using their brains than using their fingers
By joining Vacuumlabs team you'll fight spaghetti code and get to work on cutting edge technology to create global fintech innovation, experiment with blockchain-based products and socially responsible projects. You'll also have a chance to experience real flexible working hours, dedicate 14 days to self-development, meet your colleagues at Vacuumbeer and company retreats, and so much more.