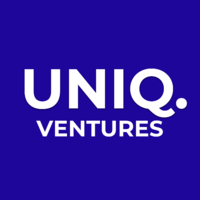 UNIQ Ventures
Full Stack Developer
Plný úvazek

 

Počáteční datum:

 

Plat od €35K do €45K

Barcelona

Možnost pracovat příležitostně z domova

3 rok VŠ

> 2 roky
Společnost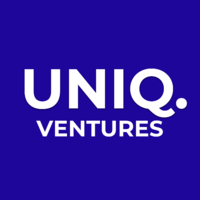 UNIQ Ventures
Digital, FinTech / InsurTech, Finance
Nabídka
Full Stack Developer
Plný úvazek

 

Počáteční datum:

 

Plat od €35K do €45K

Barcelona

Možnost pracovat příležitostně z domova

3 rok VŠ

> 2 roky
Tato pozice byla obsazena!
About
UNIQ Ventures es un fintech venture builder, una fábrica de startups que analiza el mercado global en búsqueda de negocios digitales de éxito para implantarlos en mercados donde detecta una oportunidad. UNIQ Ventures cuenta con un equipo multidisciplinar que forma/valida hipótesis, crea prototipos, experimenta, y lanza nuevos modelos de negocio al mercado. Una vez el modelo de negocio está validado, UNIQ Ventures realiza una inyección de capital y contrata un equipo emprendedor para llevar esta nueva empresa al siguiente nivel, convirtiéndola en una compañía global.
UNIQ Ventures es una compañía privada e independiente, con importantes inversores del sector financiero/asegurador que creen en su metodología, equipo y misión.
Uno de sus objetivos es crear uno de los hubs tecnológico-financieros más importantes del sur de Europa.
Los valores que definen a su equipo son los siguientes:
Ambición: No se rinden ante posibles problemas o impedimentos.
Trabajo en equipo: esa magia solo es posible si trabajan juntos.
Crecimiento: Crecen y mejorandiariamente.
Integridad: Respetan y cuidan su comunidad.
Job description
We're looking for a Full Stack Developer as passionate as we are about creating great projects.
Someone who can bring in the best tools and processes to get the job done, and who wants to build something awesome.
As a Full Stack Developer you will:
You'll collaborate with Engineers, Product, Design, and Data to propose the best solution for the business challenges
Collaborate with other developers, product managers, and designers to develop new features
Research new technologies and approaches to solve problems and improve existing system
Implement and test system architecture desing
Work in an Agile environment with strong attention to a well-documented code, unit testing, and continuous integration
What we offer:
Crucial role and being part of a very talented technical team eager to revolutionize the fintech industry
Competitive salary
Insurance, Snacks / coffee & Team Buildings (2 per year)
€1000 annual training budget
English lessons
Flexible working hours and special attention to work-life balance
High degree of autonomy
Your choice of a new Mac or Windows laptop
Flat hierarchy and open communication
A stack of the most modern technologies
Possibility of remote work from Barcelona
Preferred experience
You're comfortable picking up new stacks and choosing the right tool to get the job done
You're familiar with Javascript (Typescript / ES6+) modern front-end frameworks (Vue, React, Angular) and Webpack
You're comfortable with not just one but several technologies like: ReactJS, Ruby on Rails, Go, Node
You will have experience with relational databases (Postgres / MySQL)
Writing unit and integration tests is a given for you. You understand that quality is down to everybody
Be heavily involved in the end-to-end lifecycle of features, from concept to deployment
You show maturity in tradeoffs, make sound decisions, and plan well
You prefer impact over speed
You're business outcome-driven
You like to innovate, experiment, and run with new ideas
You obsess over metrics and targets
You're an empathetic person with a big appetite for success
It's a plus if you've done, contributed to, or participated in a growth environment
Meet the team
This content is blocked
Youtube cookies are required to show you this content
Questions and answers about the offer
Přidat mezi oblíbené

Sdílet na Twitteru

Sdílet na Facebooku

Sdílet na LinkedInu
Vybrali jsme následující články, které by vás mohly zajímat
Inspirujte se tímto výběrem článků