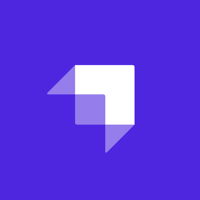 Strapi
Head of Finance & Operations
Plný úvazek

 

World

Možnost pracovat plně z domova

Magisterský stupeň vzdělání

> 5 let
Společnost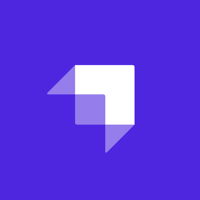 Strapi
SaaS / Cloud Services, Software

Od 15 do 50 zaměstnanců
Nabídka
Head of Finance & Operations
About
In the digital age, content rules.
Production and distribution have shifted from the few to the many. We have all become the media, the media has been marginalized and brands are now broadcasters.
Everyone has a story to tell or something to sell. A need to create and connect, post and publish, showcase and share.
So, say hello to Strapi! We exist to fuel the world's creativity and productivity
by unleashing the power of content.
So we've built the next generation CMS that does exactly that. Across the full lifecycle and the entire stack.
It's open-source. Javascript. Headless. Community first. And free. And will stay that way. Forever.
Job description
6 months after our $4m Seed round led by Accel, we just announced our series $10m Series A round led by Index. And this is just the beginning.
Within 3 years, Strapi became the leading open-source Headless CMS (Content Management System). It powers tens of thousands of projects all over the world and is used by massive companies, such as IBM, Walmart and the Nasa.
The community of users is growing very fast, as well as our needs related to finance. Working directly with the CEO, you will lead all the finance, admin and legal topics. Also, you will have lots of challenges to tackle: international (Strapi, Inc. is a US company, Strapi Solutions SAS is a French subsidiary), open-source software, etc.
This position is a very strategic, so we will give you the possibility to create what is relevant for the company. Thanks to our strong ownership culture, you will have the opportunity to build everything (almost) from scratch.
Missions:
Finance:

Revamp our company dashboards to create crystal clear financial forecasts and reports.
Manage the relations with investors, accountants, and bankers.
Define workflows and policies to spend the company's money (equipment, software, travel, etc.) and workflows.
Lead, in collaboration with the Sales and Customer Success team, the payments (billing system, payment reminders, etc.) from our customers and potential conflicts or negotiations.
Get external financings from loans or investors.
Reduce our costs through CIR, JEI or CII.
Make sure we are up-to-date with tax pavements.
Work collaboratively with CEO to develop and execute financing plan.

Operations:

Manage the Office Manager and the topics related to our office (even if most of the team works remotely).
Choose and set up the right tools to be as efficient as possible.
Implement great processes: employees reimbursement, etc.

Legal:

Make sure both Strapi, Inc. and Strapi Solutions SAS are compliant or every aspect (taxes, corporate, social, litigation,etc.).
Manage the contracts with external contractors.
Create a vendor portal to make sure each of them follow some rules.
Preferred experience
You already worked at a similar position in a startup environment
Experienced with US and French laws
Recruitment process
Call with the CEO in order to get to know each other better and explain the scope of the mission.
Online assessment to understand how you would react to some situations.
Calls, lunch or drinks with the team and hopefully a final offer.
Questions and answers about the offer
Přidat mezi oblíbené

Sdílet na Twitteru

Sdílet na Facebooku

Sdílet na LinkedInu
Vybrali jsme následující články, které by vás mohly zajímat
Inspirujte se tímto výběrem článků