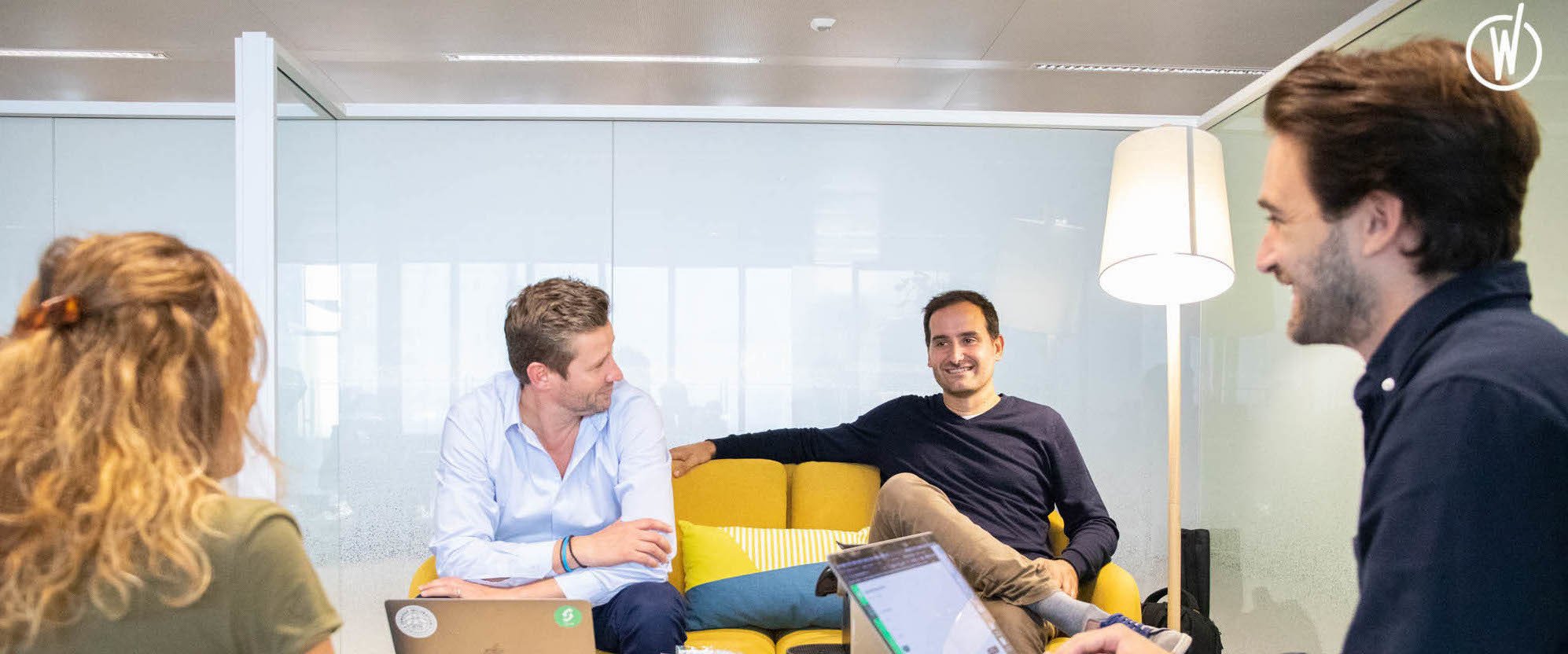 SnapCall: the new digital calling experience.
The SnapCall call button is there to help companies (e-commerce, fintech, foodtech, intermediation, etc...) to better control their call flow from the website or an application. The SnapCall widget can only appear for identified VIP customers, on promotional landings pages or during long subscription runs. With SnapCall, companies can easily manage their call flows and increase their NPS with their customers while personalizing customer relationships.
SnapCall was founded in 2016 by 2 partners from innovative and leading companies in their field: Free, Avaya. Today, it is a young and growing team that has set itself the objective of revolutionizing business calls. SnapCall works with digital companies in Europe and North America (SNCF, C-discount, Zendesk, Seloger, Azimo, Devialet, Clickfunnels, Cheerz, etc…)
What they are looking for
SnapCall is looking for new talents who are very autonomous and who want to be in charge of their own projects from A to Z.
The SnapCall team also likes inventive candidates who are not afraid of the daily life in startups, overwhelmed by surprises and challenges.
Working at SnapCall is:
Speak English
Adhere to the requirements of Startup work
Private offices at Station F
Affordable housing solution
Benefit from a mutual insurance company (Alan) and meal vouchers (Lunchr)