Společnost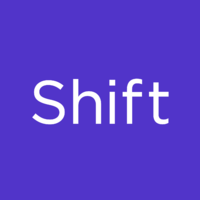 Shift Technology
Artificial Intelligence / Machine Learning, Pojišťovnictví, FinTech/InsurTech, SaaS / Cloud Services, Big Data

Od 250 do 2000 zaměstnanců
Nabídka
Software Developer (DevEx) - JavaScript & Kubernetes
Who are they?
Did you know that about 10% of all insurance payouts are flowing directly into the pockets of fraudsters ?
From opportunistic exaggerated claim statements to full-blown con networks, scams of all shapes and sizes are costing the insurance industry several hundred billion dollars every year!
What that means for you and me? More paperwork, longer processing, delayed payment, and ever-increasing premiums. Cue Shift Technology to the rescue!
Their SaaS solution combines tailored statistical algorithms with sectoral expertise in an innovative decision-making platform that is overhauling the way insurers process claims and, most importantly, detect fraud.
Since opening our doors, we've raised $320MUSD, signed contracts with over 70 insurers across the world, been designated as one of the best SaaS firms in Europe, and been cited amongst the top 100 AI companies globally! They may still be a start-up but the stakes are high. Their technology is not to be confused with the myriad ephemeral apps littering today's cyberspace. Their clients are the world's biggest insurers, trusting us with the core of their business. They expect professionalism and concrete results, and that is exactly what they provide.
Headquartered in Paris, with satellite offices in Boston, Tokyo, Singapore, Hong Kong, London, Madrid, Zurich, Toronto and Sao Paulo their team consists of 260 of the brightest data scientists, researchers, and developers in the business.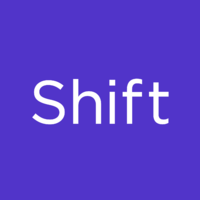 Visit the profile
Meet Aristide, Talent Acquisition Specialist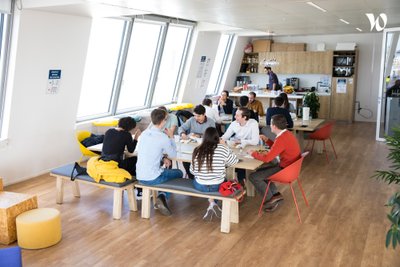 Meet Gaetan, Data Scientist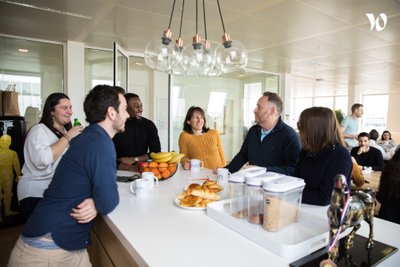 Meet Hela, Software Engineer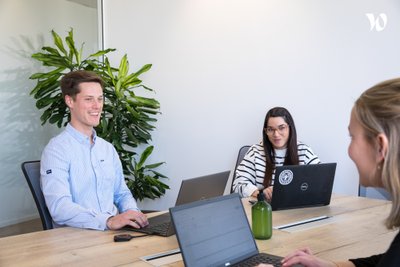 Job description
At Shift Technology, we're transforming insurance with AI. We help insurers fully automate more claims, deliver a great customer experience while protecting against risk and accurately identifying suspected fraud, making internal teams more effective and improving financial performance.
Since our launch in 2014 in Paris, we've raised over $320M with Tier 1 investors, opened offices in Boston, Tokyo, Singapore, London, Madrid, Mexico, Hong-Kong, and Sao Paulo, and currently work with more than 80 of the world's leading insurers. If you are excited about joining a fast-growing insurtech innovator with a passion for excellence and global culture, Shift is the place for you.
Our success and growth is powered by the technical platform that allows us to bring AI-driven decision automation and optimization across the insurance lifecycle through our suite of products.
ABOUT YOU
You are well advanced in your career and are able to describe your contribution on many projects by explaining the impact it had on your customers.
You deeply understand the value of incremental delivery and constant improvement.
You are comfortable operating at any level of the technical stack from provisioning infrastructure-as-code on prem and in the cloud through producing visualizations with the most modern Javascript and CSS.
You enjoy sharing your opinions on many different development environments and are comfortable as a polyglot.
If you currently aren't working in a continuous delivery environment you have proactive plans and can explain what needs to happen to transition to one.
You enjoy working with and empowering those around you to be faster - always happy to spend your time coaching improvement.
Empty space and open scope inspires you.
YOUR ROLE
You will join a team composed of Site Reliability Engineers building the tools to bridge the gap between raw data and your developer customers.
This is a new area of investment for our business so you will be deeply involved in the foundational architecture for gathering data and making it meaningful.
YOUR TOOLKIT
We work with modern technologies and always encourage our team to explore what's new in the market.
Cloud based Kubernetes for containerised micro services and frontends
A legacy of C# and Python in the Backend, written with Rider or Visual Studio+Resharper
React/ Redux (es6) and Less in the Frontend, written with Visual Studio Code, and packaged with Webpack
A continuous delivery pipeline you will help bring into the 2020s - Teamcity and Octopus Deploy experience would help.
SQL Server and Elasticsearch in the data layer
WHAT WE ARE LOOKING FOR
You have around 5 years of experience in software development
You have strong coding skills: and are like getting out of your comfort zone learning new technologies.
You understand OOP concepts as well as other paradigms… Bonus points for strong functional programming knowledge.
You are dynamic, curious and eager to learn, always looking to expand your fields of expertise and take ownership of your work
You often come up with new ideas to solve complex problems, and know how to get your teammates behind them
You work closely with software engineers, data scientists, QA, product managers and other teams to build high-quality products through the software development life cycle (build, test and release on time).
You can communicate clearly in English
Recruitment process
A fit call with a with a Recruiter

3 technical interviews with the hiring manager, SRE and Dev
EEO Statement
At Shift we thrive to be a diverse and inclusive workforce. We hire and trust people without regard to race, color, religion, marital status, age, national or ethnic origin, physical or mental disability, medical condition, pregnancy, genetic information, gender identity or expression, sexual orientation, or other non-merit criteria. Shift is proud to be an Equal Opportunity Employer.
Shift Technology does not accept unsolicited CVs from recruiters or employment agencies in response to the Shift Technology Careers page or a Shift Technology social media post. Shift Technology will not consider or agree to payment of any referral compensation or recruiter fee relating to these unsolicited CVs. Shift Technology explicitly reserves the right to hire those candidate(s) without any financial obligation to the recruiter or agency. Any unsolicited CVs, including those submitted directly to hiring managers, are deemed to be the property of Shift Technology.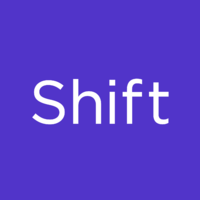 Shift Technology
Máte zájem o tuto nabídku?
Reagovat na nabídku
Questions and answers about the offer
Přidat mezi oblíbené

Sdílet na Twitteru

Sdílet na Facebooku

Sdílet na LinkedInu