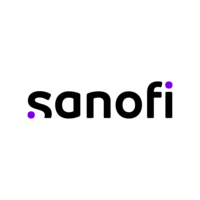 Sanofi
Digital Transformation Scrum Master - All Gender
Společnost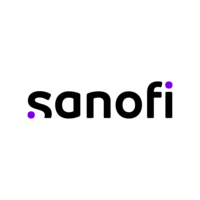 Sanofi
Nabídka
Digital Transformation Scrum Master - All Gender
Tato pozice byla obsazena!
Who are they?
At Sanofi, we pursue the miracles of science to improve people's lives. In France, more than 20,000 passionate men and women tirelessly push their limits to transform the practice of medicine and improve patient health with drugs and vaccines.
The desire to advance science is our strength. We want to improve the health of populations and find new solutions for patients by combining scientific progress and advanced technologies.
In France, we provide more than 400 drugs, vaccines and health products, including 18 vaccines and more than 200 drugs of major therapeutic interest.
Sanofi's roots are anchored in France where most of the Research and Development is located. In the French medical research landscape, we hold a central role and actively participate in the construction of a dynamic health sector.
To contribute to the world of tomorrow, three commitments guide our actions: access to care for the most vulnerable, inclusion of all through work and preservation of the planet. Nothing would be possible without the remarkable mobilization of our employees and partners.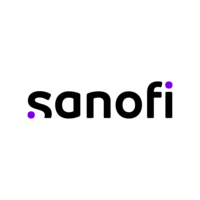 Visit the profile
Découvrez Anna, Scrum Master - Accelerator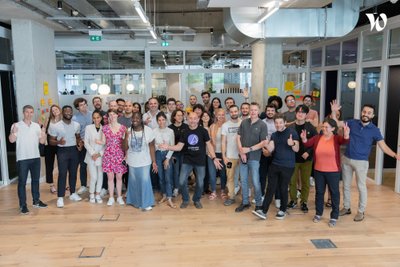 Rencontrez Emmanuel, Head of Accelerator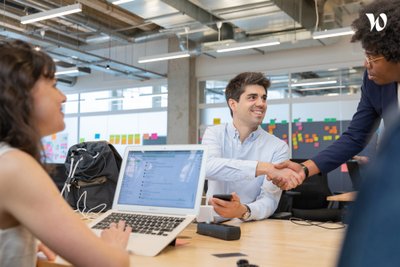 Rencontrez David, Product Owner - Accelerator
Job description
Le contenu du poste est libellé en anglais car il nécessite de nombreuses interactions avec nos filiales à l'international, l'anglais étant la langue de travail. 
Scrum Master
CONTEXT
Who We Are In a Nutshell
We are a global biopharmaceutical company focused on human health. Our purpose is to find treatment to fight pain and ease suffering. We combine breakthrough science and advanced technology to develop life-changing medicines and vaccines.
Digital & Data is at the heart of Sanofi: our ambition is to be the leading digital healthcare platform to develop & deliver medicine faster, enable healthcare professionals to improve treatments and help patients improve their health. Our scale, strong connections within health ecosystems across the world, and ability to leverage Sanofi's capabilities make us the best place to push the boundaries of medicine through technology.
The product you will work on
We're undergoing a massive transformation effort to be the leading digital healthcare platform. The product you would work on is the People Transformation, composed of the components of Talent, Culture and Ways of working.
It's all about creating meaningful transformation of a >2,3K people organization by building a world-class team, enabling our Play to Win culture and focusing on value creation.
MISSION
You as Scrum Master
You will guide the development of the product team with a sustainable cadence
You will educate the team in Scrum and Agile at scale practices and facilitate its adoption
You will coach the team through Epics and stories and meet the delivery team's Definition of Done
You will remove impediments and foster an environment for high-performing team dynamics, continuous flow, and relentless improvement
You will support communication between the product team & business stakeholders to ensure transparency into delivery progress, challenges, and risks
You will facilitate ceremonies throughout each sprint and ensure their effectiveness: daily standup, sprint planning, sprint demos, etc.
You will assist the Product Owner with keeping the backlog groomed
You will maintain relevant metrics that provide visibility & help the team see how they are doing
You will inspire the team and bring a unique vision and perspective for what is possible, experimenting with new practices and frameworks to improve team outcomes
You will utilize feedback and metrics (e.g., quality, delivery, cadence, etc.) to identify areas of opportunity and work with the team to continuously improve
You will support the team in using agile planning and development tools (e.g. JIRA, Confluence, etc.)
WHY SANOFI DIGITAL?
Executive sponsorship and governance, with newly appointed CDO & leadership team
Digital & data culture in place with agile ways of working and a strong ecosystem (Sanofi Ventures, BD Partnerships)
Unique diversity of medical & technical challenges, with mobility opportunities Awarded "Top Employers France" 2021 
PROFILE
Your Skills & Capabilities
Able to lead a team to make realistic and achievable delivery commitments
An excellent communicator, able to gain the respect of the team, external stakeholders, and management
Skilled in facilitation, situational awareness, continuous improvement, empowerment and increasing transparency
Solid knowledge of Lean & Agile practices
5 years or more of relevant experience including a strong understanding of customer/stakeholder relationships, prioritization, transformation context estimation & capacity management
A member of an Agile team for around 2 years or more, with experience to explain and promote agile transformation practices
At Sanofi diversity and inclusion is foundational to how we operate and embedded in our Core Values. We recognize to truly tap into the richness diversity brings we must lead with inclusion and have a workplace where those differences can thrive and be leveraged to empower the lives of our colleagues, patients and customers. We respect and celebrate the diversity of our people, their backgrounds and experiences and provide equal opportunity for all.
As part of its diversity commitment, Sanofi is welcoming and integrating people with disabilities.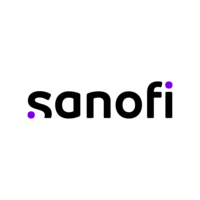 Sanofi
Máte zájem o tuto nabídku?
Questions and answers about the offer
Sdílet na LinkedInu

Sdílet na Facebooku

Sdílet na Twitteru