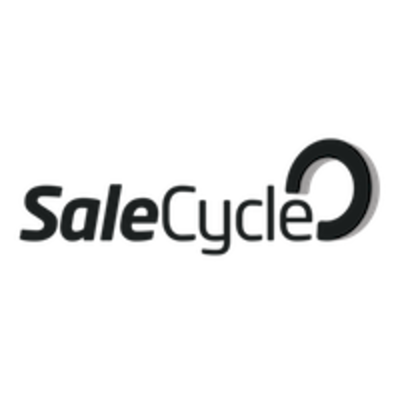 SaleCycle
Client Success Manager (Spanish/English Speaking)
Plný úvazek

 

Počáteční datum:

 

Paris

Možnost pracovat částečně z domova

Magisterský stupeň vzdělání

> 3 roky
Společnost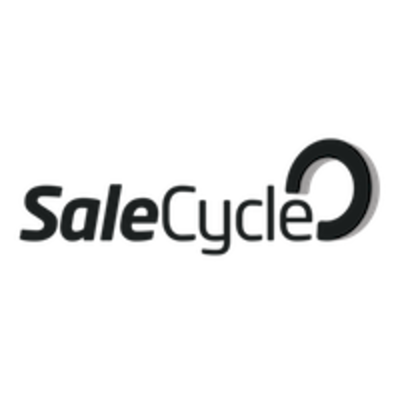 SaleCycle
Big Data, E-commerce, AdTech / MarTech

Od 15 do 50 zaměstnanců
Nabídka
Client Success Manager (Spanish/English Speaking)
Plný úvazek

 

Počáteční datum:

 

Paris

Možnost pracovat částečně z domova

Magisterský stupeň vzdělání

> 3 roky
Who are they?
Salecycle works with companies to make their entire customer journey better.
Monitoring every single touch-point online to help inspire, shape and support the conversions that exist within every customer journey. From the moment someone lands on their website for the first time, through to following-up purchases in style and ensuring the journey is truly cyclical.
Our solutions helps brands increase conversion rates, recover abandoned sales and drive customer loyalty.
We do it by putting customer behavior at tjhe heart of everything we do. And by never settling for "good", when we know we could do something great.
About Us🗯️✨
Founded in the North East of England in 2010, our HQ is still there today. We have since grown and now have employees in France, Singapore and Australia as well plans for further growth ! SaleCycle powers campaigns for some of the world's most recognizable brands.
We're passionate company with passionate people. We use the latest tech and innovation to shape our product and deliver results. All of which wouldn't be possible without our people.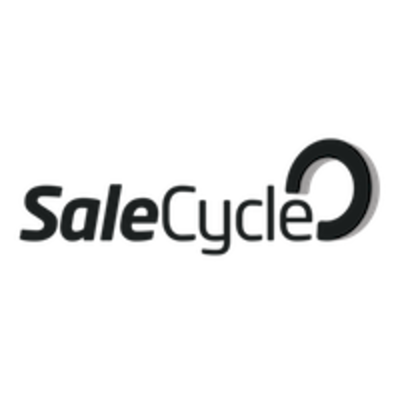 Visit the profile
Rencontrez Fabien, Chief Revenue Officer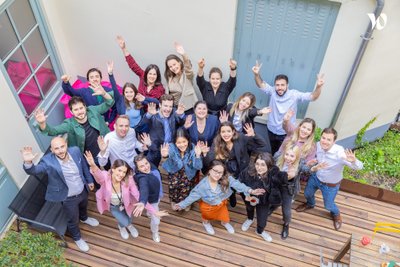 Rencontrez Antoine, Head of SDR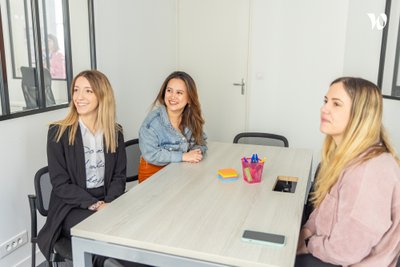 Rencontrez Alexandra, Team Leader Account Executive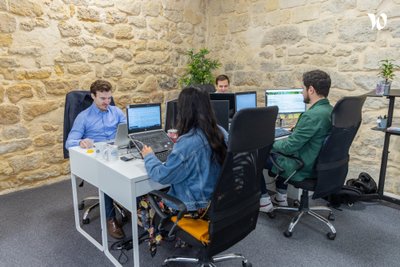 Job description
Maximising customer growth is at the heart of what the Account Management team do - whether that is recommending additional campaign services or features, generating statistics and trends or simply discussing with clients how successful their sales recovery is. Account Management is vital to our continued growth.
As a Client Success Manager (Spanish/English Speaking) you will… 🤝
Be based in our Paris Office and will report into a Divisional Head of Accounts. You will be responsible for managing a list of clients across our key European markets. This roles requires a candidate with strong Spanish and English language skills who is comfortable in not only building key client relationships but also in working with our European teams based in the UK.
Responsibilities for the role include:
Ensure your clients are delighted with the service they receive, their feedback is excellent, and they are engaged and aware of all SaleCycle product features.
Build effective relations with your client's, incorporating yourself into their brand, effectively becoming part of their ecommerce/marketing team.
Immerse yourself in client contracts and activity, understanding the gaps in their capability and campaigns in order to identify a solution that is fit for purpose.
Consistently analyse and monitor (health check) campaign and client performance metrics, including invoice values, identifying performance problems, trends and areas of maximization, highlighting opportunities and risks to your Regional Head of Clients
Optimise the revenue of your accounts by identifying and introducing additional features and services to your clients, increasing their revenue and satisfaction.
Provide expert and understandable technical advice to your clients, partners and internal teams.
Identify compliance issues specific to your region and provide advice to clients to ensure we meet our requirements as a data processor.
Exceed your renewal and and upsell/cross sell targets and drive the success of the business
Ensure that Salesforce CRM is kept up to date with accurate client statuses, and that all KPI metrics are reported accurately and in a timely fashion.
Take responsibility for contract management for your clients ensuring consistent logging and storage of contractual and renewal information.
Use strong but subtle influencing skills to negociate and close deals effectively.
Preferred experience
As a SaleCycle Client Success Manager, it is your responsibility to ensure you not only exceed client and commercial expectations, but that you play a key part in the growth and success of our business. This requires a strong set of personal attributes to influence and educate others, and as a minimum you will need to:
Be fluent in both Spanish and English languages (Additional languages such as French, Italian or German would be desirable)
Have a strong, high profile client account management experience within a digital marketing environment.
Have previous experience working in a targeted environment.
Be commercially savvy, with an eye for spotting opportunities to increase revenue for SaleCycle within your client base.
Be natural at analysing performance and maximising through up-sell / cross-sell.
Have excellente negociation skills with the ability to manage client expectations positively.
Have confident and adaptable interpersonal and presentation skills, portraying a strong professionnal image whilst handling questions and challenges.
Be process driven and organised in order to efficiently balance and respond to numerous contacts, keeping everyone happy and engaged with our service.
Have the ability to take high level view of our client's business structure, allowing you to identify and influence key decision makers.
Have experience with HTML, SalesForce, tracking links and Dreamweaver would be advantageous.
Have a strong team ethic with the ability to collaborate with a diverse range of people
We are looking for candidates with… 🤓
Excellente communication skills
Strong experience within a digital service environment, with responsibility for multiple clients
Commercial awareness and the ability to delivery against specific client objectives
Proven ability of creatively managing and up-selling into campaigns/accounts
Flexibility and willingness to meet varying client and company requirements, including travel
Tech savvy, with competences in Microsoft Office and G suite programmes, and a good understanding of the Internet, analytics programms, marketing technologies and ecommerce optimisation technique.
What we offer ? 😎
We value our team. So, in addition to salary (dependent on experience), we offer great benefits and incentives to our employees which include:
🌎 Central Paris Location
💸 Uncapped commission scheme
💼 Semi-flexible hours
🥪 Lunch Vouchers - Swile
🏥 Great mutuelle - Alan
🏡 Remote working 3 times a week
🎂 Have your birthday off
Recruitment process
📱 Telephone interview with Daniela our Junior HR Officer
🙋 Interview with Silvia, AM Team Lead FR and Elodie, Head of HR
📝 Assessment
🙋 Interview with Marc, Global Head of Account Management and Adam, Chief Customer Officer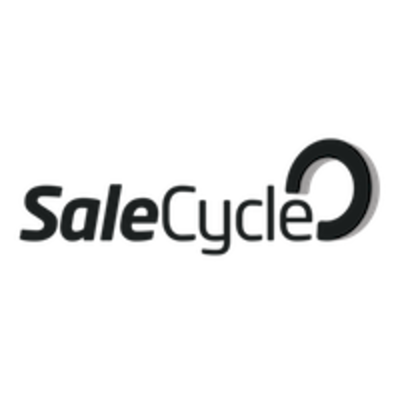 SaleCycle
Máte zájem o tuto nabídku?
Questions and answers about the offer
Sdílet na LinkedInu

Sdílet na Facebooku

Sdílet na Twitteru
Další nabídky na pozici Account Management
Mohly by vás zajímat tyto nabídky práce!
BRIGAD

Plný úvazek

Možnost pracovat částečně z domova

UKG

Plný úvazek

Možnost pracovat plně z domova

implicity

Plný úvazek

Možnost pracovat částečně z domova

implicity

Plný úvazek

Možnost pracovat částečně z domova
Podívat se na všechny nabídky