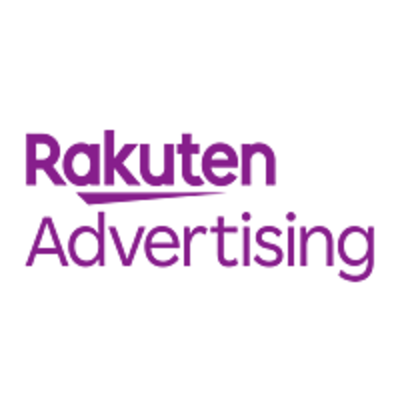 Rakuten Advertising
VP, Publisher Partnerships, EMEA
Plný úvazek

 

Počáteční datum:

Možnost pracovat příležitostně z domova

Vzdělání:

3 rok VŠ

zkušenosti:

> 7 let
Společnost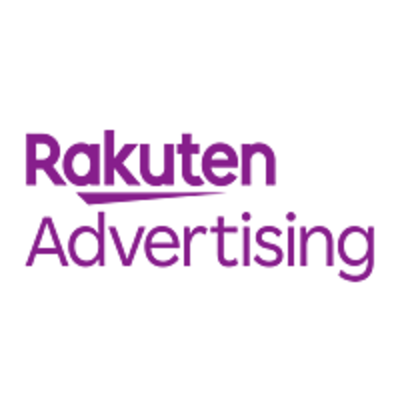 Rakuten Advertising
Artificial Intelligence / Machine Learning, Digital, AdTech / MarTech

Od 50 do 250 zaměstnanců
Nabídka
VP, Publisher Partnerships, EMEA
Plný úvazek

 

Počáteční datum:

Možnost pracovat příležitostně z domova

Vzdělání:

3 rok VŠ

zkušenosti:

> 7 let
Tato pozice byla obsazena!
Who are they?
Rakuten Marketing is now Rakuten Advertising!
Global AdTech leader, part of the Rakuten group, the 6th largest eCommerce company in the world, Rakuten Advertising connects and generates maximum performance for its advertisers by using the latest tech in artificial intelligence and software engineering.
Rakuten Advertising's mainstream products are:
An affiliate platform, Rakuten Affiliate Network (Ex-Linkshare) – leader in this market for many years.
Media brands, Rakuten Media, which enable brands to reach unique audiences through Rakuten-owned and operated websites and platforms such as Rakuten Viber, Rakuten TV and Rakuten Viki.
Rakuten Advertising's vision and ambition is to use the power of AI into all of its products whilst also leveraging exclusive data available from the Rakuten group and its subsidiaries.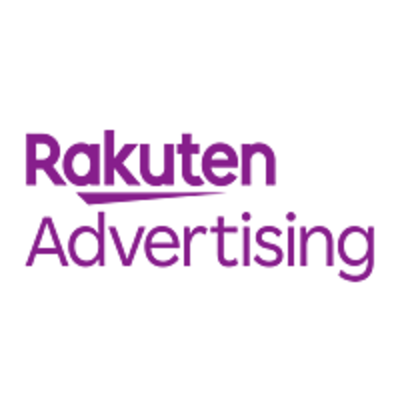 Visit the profile
Meet Matthias, Senior Sales Manager

Meet Romain, Manager Client services
Job description
**Job Description:
Location: LONDON, PARIS or BERLIN.**
The successful candidate will possess fluent English language skills and native-level German if based in Berlin or French if based in Paris.
Rakuten was founded in 1997 and is the world's first successful merchant-focused e-commerce marketplace. Rakuten now encompasses over seventy businesses worldwide spanning e-commerce, digital content, communications and fintech that reach more than 1 billion members around the globe.
You may have seen our logo as sponsors, on the jerseys of FC Barcelona or The Golden State Warriors who won the 2017 NBA Championship or that we were awarded Gold at The Best in Biz Awards for being the best Large Company to work at in 2021.
Rakuten Advertising is the marketing and advertising arm of Rakuten, focused on helping the world's leading brands find new customers and maximise the returns from their advertising budgets.
Due to growth, a new VP of Publisher Partnerships EMEA role has arisen, which may be based from our London, Paris or Berlin office.
Job description
The VP, Publisher Partnerships will lead the continued growth and development of our EMEA region with core markets UK, France and Germany. Under the direction of the Head of Global Publisher Partnerships, this role will have the responsibility for leading and guiding the EMEA Publisher Partnerships team responsible for acquiring new publishers, growing key publishers and forging strategic partnerships. They will be the regional lead and key stakeholder to define standardised processes across the global publisher organisation. The position is also responsible for staffing, training, management and development of a partnerships team and support the ongoing regional alignment between the Advertiser and Publisher teams.
Responsibilities include:
Responsible for supply/publisher portfolio composition for the EMEA region with UK, France and Germany as core markets.
Develop long-term relationships with senior decision-makers at current partners; understand the product vision of top partners to allow for deeper product collaboration
Regularly monitor the performance of regional networks, establish and track KPIs on portfolio and network performance
Grow core EMEA networks, hitting monthly and annual targets
Create and own a strategy for regional supply development to meet the needs of our advertisers
Create revenue for the business through partnerships that drive value
Lead Publisher Advisory Board Forum
Input into iterative product improvements and new product development processes
Provide ongoing support for partners' operational practices and activities
Feed supply needs for new publisher outreach, and onboarding
Ensure collaboration and unity with global cohorts
Lead a team of publisher managers and leaders responsible for providing highest level of client service, understanding and promotion of tools and technology, and creation of online partnerships.
Ensure publisher compliance to FTC guidelines around disclosures, etc. working closely with the Brand Quality Team
Develop and provide reporting to management on partnership performance
Translate business requirements into technical specifications with the product team
Facilitate communication with internal partners to effectively manage overall partnerships (inventory demands, product strategy and needs, roadmaps, operational requirements)
Capture and share best-practice knowledge
Preferred experience
Key Requirements
Functional expertise
Bachelor's degree +; 8-10+ years marketing/advertising technology industry experience
Strong decision-making, organisational, planning and problem-solving skills
Ability to collaborate cross-functionally
Product consulting and ability to explain technical concepts to non-technical audiences
Excellent communication and presentation skills with a proven track record of developing relationships at engineering, operations and C-levels.
Work with a geographically distributed team
Ability to recruit, train, mentor, and retain talent
The successful candidate will possess fluent English language skills and native-level German if based in Berlin or French if based in Paris.
Leadership & People Management
Provide leadership to the Publisher team, excels at ability to manage and lead people; can connect on personal and team levels; engages and motivates others to deliver measurable , cost-effective results
Allocate responsibilities, manage workload, prepare and manage training and development
Performance development for the team
Act as key partner and consultant to cross functional business units
Personal effectiveness
Ability to self-manage with excellent prioritisation skills
Can work in fast-moving environment to achieve clarity and solutions on complex issues
Think creatively, has a problem-solving approach and uses professional judgment
Communication skills
Clear communication of key objectives to staff to achieve goals
Strong customer services skills: Negotiation, diplomacy, able to translate client requirements into technical specifications
Excellent written and verbal communication go the extra mile to exceed publisher expectations and offer team the coaching and training needed to progress
Confident interpersonal skills; ability to build trust
Results focus
Detail-orientated
Analytical and Strategic: Demonstrate success in measuring results and setting, meeting, and exceeding aggressive quantitative goals.
Hands on approach with can-do attitude; problem solving; resourceful; ensure constructive accountability for actions; decisive
Teamwork
Reliable and able to work independently on targets
A real team player that is able to integrate and collaborate and lead an enthusiastic team
Collaborative, inclusive
Proven ability to manager distant and high level relationships with shared business owners in other regions
Understanding of the business
Solid expertise in digital marketing concepts / solutions, particularly Affiliate Marketing
In depth knowledge of the online advertising industry, technology solutions, advertising / publisher and network business models, and/or related ad tech; understanding of various economic models employed in industry (CPA, CPC, CPM, CPL, etc.)
Knowledge of major affiliates in the marketplace and various channels for distribution including Search, Loyalty, End Consumer Offers, Content, Influencers, and Lead Generation.
We believe that our differences make us stronger and that all voices should be heard and valued across our community.
We embrace diversity and strive to instil our internal and external brand with our founding Shugi principles.
Through our volunteer activities and relationships, we empower the world to advance social innovation, societal sustainability and humanitarian efforts.
#LI-WL
Languages:
English (Overall - 4 - Fluent), French (Overall - 4 - Fluent), German (Overall - 4 - Fluent)
Recruitment process
Recruiter Screen
1st Interview
Brief to prepare
Presentation of brief to a panel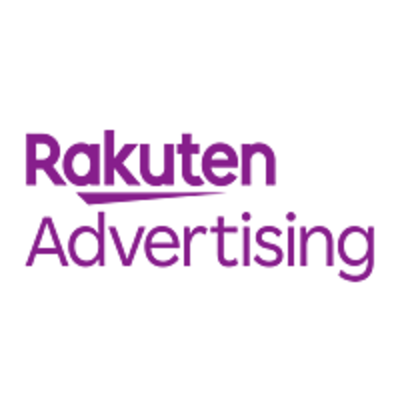 Rakuten Advertising
Máte zájem o tuto nabídku?
Questions and answers about the offer