Společnost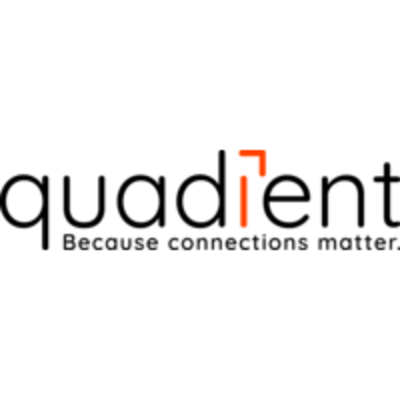 Quadient
Software, IT / Digital

> 2000 zaměstnanců
Nabídka
Project Manager - Professional Services - CEE - Hybrid
Plný úvazek

 

Vzdělání:

Neuvedeno

zkušenosti:

Neuvedeno
Tato pozice byla obsazena!
Who are they?
Quadient is the driving force behind the world's most meaningful customer experiences. By focusing on four key solution areas including Customer Experience Management, Business Process Automation, Mail-related Solutions, and Parcel Locker Solutions, Quadient helps simplify the connection between people and what matters. Quadient supports hundreds of thousands of customers worldwide in their quest to create relevant, personalized connections and achieve customer experience excellence.
Each of the employees has a part in making their strategy and brand successful. At Quadient, they live their values to deliver the brand promise to the market. Epic. Together. When the first letters of their four values—Empowerment, Passion, Inspiration and Community—come together, they spell Epic in English. When they live their values through the way they work, they become Epic. Together.
Job description
You're a non-technical Project Manager who enjoys coordinating others and ensuring projects meet their deadlines?

Are you currently working as a Project Coordinator, looking for a role that will help you grow and develop?

Are you excited about SaaS solutions and want to work for a global leader in it's field?

If you answered yes to any of the questions above, we might have the ideal role for you as our new Project Manager - Professional Services. Read on to find out more
Project Manager, Professional Services - CEE:
As a market leader in tailored customer communications, Quadient is a thriving and ambitious organization. We're constantly changing and evolving to be better at what we do. As a team, this means unrivalled scope to develop and grow your career. Whether you are already experienced or just starting out in your career, Quadient is a place where you can unleash your true potential. We call it: The Power Of You.
Our values define how we work as a team: Empowerment, Passion, Inspiration and Community.  They make us EPIC. Together.
Your role:

Your role as Project Manager will involve overseeing ongoing projects, monitoring project plans, schedules, work hours, budgets, and expenditures, organizing and participating in stakeholder meetings, and ensuring that project deadlines are met in a timely manner.

You will be a vital element within the professional services department and you can expect to perform the following:
You will work to tight deadlines, supporting the proposal team in the financial aspects of bids, analysing revenues and margins traded.
You will track project risks and manage risk contingencies accordingly, documenting and following up on important actions and decisions from meetings, determining project changes and ensuring project deadlines are met
You will ensure projects adhere to frameworks ensuring documentation is maintained appropriately for each project, and complies with internal and external processes and procedures.
You will also chair and facilitate meetings where appropriate, distributing minutes to all project team members, preparing necessary presentation materials for meetings, and you will interact with local management, project managers, customers, and accounting services.
What you bring:
You have good knowledge of project management principles, practices and processes and you understand the principles of the bid and estimating processes. 
You have excellent coordination skills and can demonstrate a working knowledge of scheduling, project tracking, critical path analysis, baseline, and change management in a similar role
You can demonstrate your understanding and experience of planning, cost control, earned value management, and risk and opportunity management (including both schedule and cost risk analysis), along with your ability to analyze and present data enabling informed decision making.
You are PC literate, with a good working knowledge of MS Office and a sound knowledge of planning toolsets such as MS Project.
You pay great attention to detail and demonstrate strong organizational skills, you can work under pressure & deliver outputs in tight timescales.
Benefits:

We're committed to developing, retaining, and keeping our people engaged and motivated, and you can look forward to joining a company with a culture of diversity, fairness and respect. We promote internal mobility and preserving a good work/life balance for our employees, offering local and international career opportunities, and providing regular feedback and performance reviews, helping them to define their career development plan and to identify any learning, training and support needed.

Our Hiring Process:
 
Once you apply, your application will be reviewed by our recruitment team. If you've got the skills and experience we're looking for, you'll be invited to have an initial conversation with a recruiter, where you'll get to find out more about the opportunity and we can learn more about you. If things go well, you can then expect 2 – 3 interviews with the hiring team after which a decision will be made. If you're successful, you'll then be introduced to our HR team who will help you through the onboarding process.
Let's be EPIC together, click on the Apply button now!  
About Quadient:
At Quadient, we exist to help organizations simplify the connection between their customers and what matters most.  From mortgage approvals, medical results, and insurance claims, to accounts receivables, invoices and inbound packages.

Every day - we help companies manage over 788 million connections with their customers. Our award-winning solutions and best in class customer service are the reasons we have grown to become the driving force behind the world's most meaningful customer experiences.
 
#LI-PM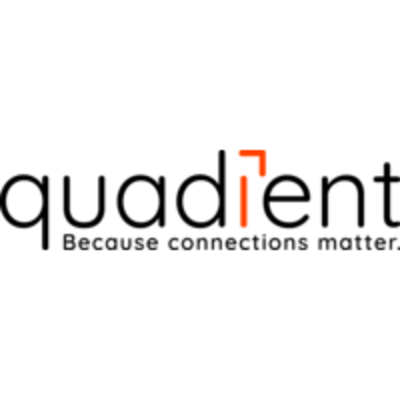 Quadient
Máte zájem o tuto nabídku?
Questions and answers about the offer