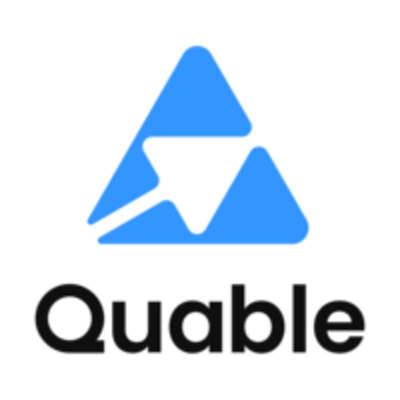 Quable
Alliances Manager (Europe) (M/W)
Plný úvazek

 

Počáteční datum:

Paris,

Brest,

Aix-En-Provence,

Marseille,

Lyon,

Bordeaux,

Lille…

Více

8

Možnost pracovat plně z domova

Vzdělání:

3 rok VŠ

zkušenosti:

> 4 roky
Společnost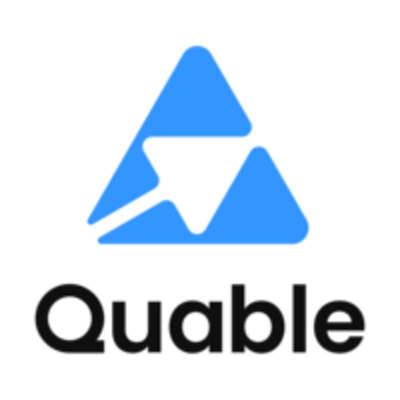 Quable
Digital Marketing / Data Marketing, SaaS / Cloud Services

Od 15 do 50 zaměstnanců
Nabídka
Alliances Manager (Europe) (M/W)
Plný úvazek

 

Počáteční datum:

Paris,

Brest,

Aix-En-Prove…

Více

8

Možnost pracovat plně z domova

Vzdělání:

3 rok VŠ

zkušenosti:

> 4 roky
Tato pozice byla obsazena!
Who are they?
Quable is a software provider that launched its PIM solution (Product Information Manager) in 2016.
Quable PIM is the central tool used by marketing, e-commerce, digital and IT departments to enrich, automate and collaborate on product information and easily push their data to web and mobile channels, marketplaces, retailers and for print and in store distribution.
The ultimate goal : to give clients a huge efficiency-boost and the ability to scale their cross-channel commerce.
Quable's Saas PIM stands out because it is easy to adopt, has a unique UX design, is scalable, can be set up in record time, and has a very powerful technological platform.
Devialet, Berluti, Bioderma, Mitsubishi, Sisley, Club Med, Delsey, The Kooples, Tryba and more than
200+ big brands in 85 countries have chosen Quable PIM to accelerate their omni-channel business.
Today, Quable is undergoing strong growth and is looking for new talents to help us reach our ambition: be recognized as the leading PIM for brands et manufacturers in Europe by 2025.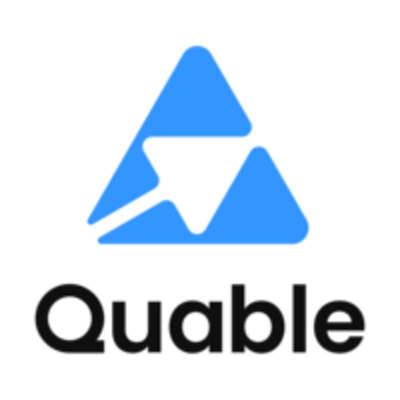 Visit the profile
Rencontrez François-Emmanuel, CEO

Rencontrez Charles, Channel Manager

Rencontrez Aurélie, PIM Onboarding director
Job description
Goal
As our Alliances Manager (Europe), you will generate international PIM leads by recruiting and increasing sales performance of European Service Partners.
Mission
Your mission is to recruit new Service Partners in Europe, with a focus on "Shopify Plus agencies" for 2023.
The mains steps of the recruitment process of a new Service Partner are:
Research / contact
First meeting / Qualification
Pitch / Product demo / Functional and technical FAQ
Overview of the Partnership terms and conditions
Closing / Admission to the Partner Program
Transition to the Onboarding Team and the Marketing Team
This recruitment process requires at least 3 meetings, with at least 1 IRL, and participation in community events. You'll travel a lot: 1 trip per week within a 3-hour flight from Paris (UK, Germany, Spain, Italy and +10 countries). Are you ready for a digital nomad lifestyle ? :)
After recruitment and onboarding, the two main missions are:
Partnership account management and sales pipeline reviews
KPI monitoring: number of leads and MRR generated by the partner
What can you expect from this job ?
You'll have a huge impact on the growth of the startup and you'll come at a very exciting time to experience the scaling-up of a SaaS company
You'll learn how indirect sales / channels work, how to manage big partnerships, and how to execute a global go-to-market strategy
You'll get to enjoy travelling in more than 50 European cities!
Note: We are a full-remote company with coworking offices in Paris, Aix-en-Provence, Rennes, Brest…
Preferred experience
Previous experience in B2B SaaS and a strong tech culture
Previous involvement in growth/marketing and sales positions or teams
+4 years of experience among which at least 2 at a start-up
Experience implementing growth and/or sales strategy at a tech startup
You thrive in the chaos of an outbound driven entrepreneurial ecosystem
You're remote-friendly and a digital nomad
Fluent in English and French is a must
Recruitment process
Send us your CV
First meeting with Charles (Head of Alliances) and Baptiste (General Manager)
Written answers to the business case
Interview with Charles and Baptiste to review the case
Interview with our CEO François-Emmanuel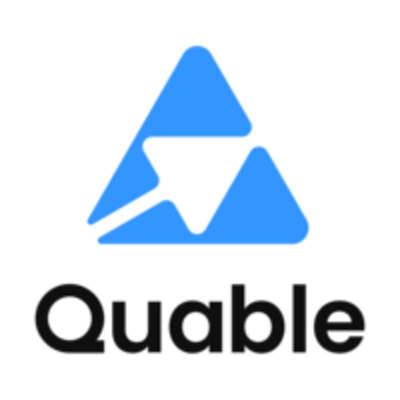 Quable
Máte zájem o tuto nabídku?
Questions and answers about the offer