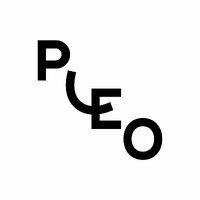 Pleo
Customer Success Manager - Danish Market
Společnost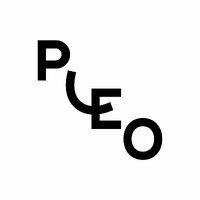 Pleo
SaaS / Cloud Services, Finance

Od 250 do 2000 zaměstnanců
Nabídka
Customer Success Manager - Danish Market
Tato pozice byla obsazena!
Who are they?
Pleo is a business expenses solution that empowers employees to buy the things they need for work, all while keeping a company's finance team in control of spending.
Through fintech we've seen a way to impact how people work; we think company spending should be delegated to all employees and teams, that it should be as automated as possible, and that it should drive a culture of responsible spending.
20,000+ companies and 150K+ users across Europe are already trusting Pleo.
Job description
Halløjsa! Er du vores nye kollega til Team Danmark? Fedt! 🤩 Ok, we have tested that you can read Danish, let's move on in English…?
Cash is old school - out of pocket expenses suck. Workplaces need to be more trusting, progressive, and – that's right, we're going to say it – fun.
And that is what we are here to do - but we need your help.
We, at Pleo, are looking for hands-on customer experience professionals to join our Danish team in our amazing HQ in front of the lakes in Copenhagen
We are looking for the right talent for the role – experience is a bonus. If you can tick all the boxes above then please do apply for the role! With that said, proven experience in a consultative customer-facing role (Management consulting, account management, customer success management, etc.) is seen as a plus with enterprise software or SaaS organisation.
If you can recognise this, then you are the one we are looking for:
You have an open mindset that always looks for the positive. Your customers and colleagues find your energy contagious.
You truly enjoy helping others move and improve. It is part of you to make sure that the customers scale with your help.
You love goals and objectives. You don't always need to be given tasks – you create your own tasks while chasing your targets, and it motivates you to reach them.
You love a fast paced and dynamic environment, where you jump from one task to another. From one conversation with a customer to another.

You are a trustworthy person who always ensures that deadlines are reached, promises are kept, and you do what is expected of you.

You are empathic. You have a strong ability to feel how others are doing. You are also able to communicate in a very empathic way and touch people's emotions

You are the person who always wants to improve everything. It can always be optimised, and done just a little bit better - every time.

You love to see all the possibilities there are for our customers in the future. You love thinking about the future – and making it a reality.

Fluency in Danish and English
In Adoption, our mission is to "Prevent churn, drive product adoption, and ensure that every customer feels valued at Pleo."
Your responsibilities will be to:
Have a strong focus on adoption and nurturing for customers that have already been onboarded.

With more than 4000 customers in the Danish market, this is not the typical 1:1 approach customer success role, and you will have to think outside the box to provide help and value with a 1:many-approach. This is crucial for the role in our SMB segment!

Identify gaps between best practice and actual usage of our product and features.

Make sure the customer learns about – and uses – all the features we offer at Pleo.

Play a critical role in managing customer escalations and proactively communicating upcoming product changes and enhancements.

Help Pleo to achieve operational excellence for its customers.

Do everything in your power to avoid customer churn – by working with health scores, product and feature adoption.

Collaborate across teams to improve the entire customer segment from lead to nurturing.

Creating great nurturing of scale through automation, optimisation, and the right data usage.
Show me the benefits 👀!
Your own Pleo card (no more out-of-pocket spending)

Flexible working remote options for those onsite (just speak to your team)

Trips to somewhere for team camps (both company-wide ones and team-specific ones)The last one we had was in Spain

🏰

Continual learning and development opportunities.

25 days holidays (annual)

Private Healthcare

Sponsored lunch….and many more
And here are some other nice gestures that we make
Amazing HQ where we value a great working environment (real barista coffee so you don't have to go to a coffee shop, friday bars - we are at Denmark after all -, amazing lounge areas, rooftop terrace in the summer, among other things)

Loads of weird and wonderful niche communities to join in the company (we're talking guerrilla gardening, liquids tasting, the Pleo band, learning to code initiatives, that type of thing)

Wild enthusiasm and encouragement from us if you want to host MeetUps, events, etc - we'll help (venue, food etc)
At Pleo, we use English for all our internal communication to keep everyone on the same page; please submit your application in English unless otherwise stated above.
We're on a mission to make everyone feel valued at work. That's only achievable if our team reflects the diversity of the world around us - and that starts with you, hitting apply, even if you are worried you might not tick all the boxes! We embrace and encourage people from all backgrounds to apply - regardless of race/ethnicity, colour, religion, nationality, gender, sex, sexual orientation, age, marital status, disability, neurodiversity, socio-economic status, culture or beliefs.
Not everyone interviews the same: if you have accessibility needs that you would like us to know about, send an email to our Inclusion team at belonging@pleo.io and we'll make sure to design an interview format that works for you.
Why work here?
Working at Pleo means you're working on something very exciting: the future of work. Through fintech we've seen a way to impact how people work; we think company spending should be delegated to all employees and teams, that it should be as automated as possible, and that it should drive a culture of responsible spending. Based on some pretty amazing Series C-round investment in 2021 we think we're onto something big.
So, in a nutshell, that's Pleo. Today we are a 500+ team, from over 54 nations, sitting in our Copenhagen HQ, London, Stockholm, Berlin, Madrid, Montreal, or Lisbon offices – and quite a few full-time remotes in 22 other countries! Being HQ'd out of Copenhagen means we're inspired by sensible things like a good work-life balance. If you don't work in the office with us we'll help you get up the best remote setup possible, and will fly you in for our amazing team camps ✈️
Things to look up about us
Sometimes, we win awards 🤩 🏆If you want to know how we hire company-wide, there's a post on our blog.Or have a sneak peek into what happens when get together for Pleo Team Camp on our YouTube 👈🏾Check out what we think about the realities of working remotely on our blog.No one says it quite like our customers. Hear what they have to say this week on Trustpilot.Also, check out Glassdoor if you'd like to hear about us from other people.
PS. we treat all candidates equally: If you are interested please apply through our application system - any correspondence should come from there! Our lovely support isn't able to pass on any calls/ emails our way - and this makes sure that the candidate experience is smooth and fair to everyone 🙂
When you submit the application the personal data in your application will be collected by Pleo as a data controller. Your personal data will be processed for the purposes of managing Pleo's recruitment related activities which includes setting up and conducting interviews and tests for applicants, assess and review such candidates and similar activities needed in the recruitment and hiring process. Your personal data will be shared with Greenhouse Software, Inc., a cloud services provider engaged by Pleo to help manage its recruitment and hiring process. For more information about how Pleo processes personal data and information about your rights etc, please see Pleo's Privacy Policy (link to: https://pleo.io/legal-terms/latest/privacy-policy/pleo-privacy-policy-en.pdf).
By submitting your application, you consent to Pleo processing your personal data for recruitment purposes and to store such personal data for up to 24 months, unless we receive a request of erasure of the data from you, in case Pleo would like to contact you regarding future job openings.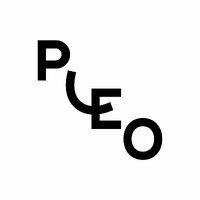 Pleo
Máte zájem o tuto nabídku?
Questions and answers about the offer
Přidat mezi oblíbené

Sdílet na Twitteru

Sdílet na Facebooku

Sdílet na LinkedInu