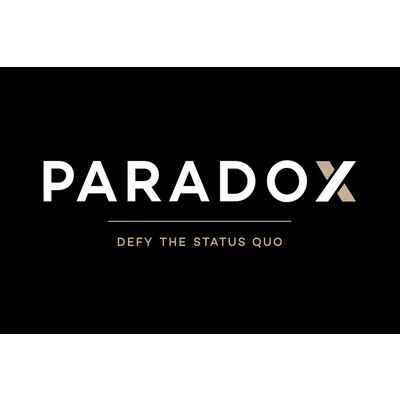 Paradox
Full Stack Developer - Dubai
Plný úvazek

 

Počáteční datum:

Možnost pracovat plně z domova

Vzdělání:

Maturita

zkušenosti:

> 4 roky
Společnost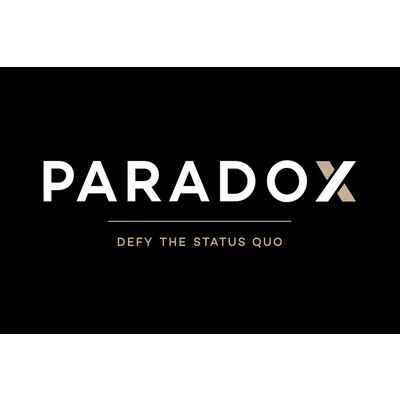 Paradox
Nabídka
Full Stack Developer - Dubai
Plný úvazek

 

Počáteční datum:

Možnost pracovat plně z domova

Vzdělání:

Maturita

zkušenosti:

> 4 roky
Who are they?
We have 3 dreams :
Helping 100 000 people achieve 1 dream in and stick their pictures on a wall we call the 100 000 dreams WALL
Have Will Smith and Richard Branson in our next documentary
Create a 10 000 people events that would shake our industry
and for that we NEED YOU!
A LITTLE MORE ABOUT US 😉
Paradox has one goal: to help people live their ambition and become who they need to be to create the life that truly inspires them.
We give a set of tools and strategies around productivity, leadership, coaching and marketing through mobile applications, e-learning platforms, events and a strong presence on social networks.
Our ambition is to make our coaching as attractive as watching Netflix and leave our clients' success as the only choice.
Today, this approach has paid off, and has allowed us to exceed one million followers on the networks, to organize events and online training courses followed by thousands of people.
But we wanted more, so we created 2 new brands with international ambitions.
The first one called Business Impact to serve established entrepreneurs to Grow Their Business
And the second Effective Coaching Institute to train people to become exceptional life and executive coaches.
And that's where you come in…
Job description
🎯 Exciting projects are waiting for you :
This is a full time position, based in our beautiful office in Dubai.
Your main mission will be to develop our own amazing CRM, so good that our teams will want to work with it every day :
Import data from payments platforms & marketing apps

Sync data across accounting & marketing apps & automate workflow

Create a badass cloud based CRM to VIEW, EDIT, FILTER and REPORT in order to give a clear picture of our customer journey and CLARITY to the Marketing & Sales department
But that's not all, here are the 5 Top Missions:
1) Develop a cloud based CRM (Front-End working with our existing API) dashboards, search, in order to have a clear vision of our customer journey & transactions to support the marketing, customer success & Finance departments
It can be painful for a team to track a customer or find a specific transaction. We built a place to track all of these. And we want to upgrade it to the next level.
Give analytics to the marketing & sales departments and build internals dashboards to extract key metrics

Implement Algolia Search and filters

Create Reporting and complex Query to create a strategic dashboard

Create a front-end experience really fast and user friendly.
But for this we also need…
2) Import all of the Datas accurately from external REST APIs (all the transactional Data)
Work with the external APIs & Services ( Stripe, Paypal, Shopify, Active Campaign… ) to import Data in our own Database

Clean data is the most important parameter in order to make the right decisions at any time.
More than just import, some services need 2 way sync
3) Create our own micro-service architecture
Add new micro-services that are connected between our central API and any external tool

All the automations and change of the data base need to go trough our internal API
4) Work with external APIs in order to automate accounting, customer relationship, marketing or anything that could save time and give a smile to the team
Automate Accounting, Dunning

Automate anything related to the customer experience

Sync Data across Platform : Facebook Server Side API

Make tools work together through APIs when Zapier or Integromat is too limited

Integrate with Data Visual Studio

Monitor running process and CRON Task.

Make the experience for the customer as smooth as possible
5) Make choices of architecture and infrastructure in order for us to scale properly and produce great code that would make people cry ( of inspiration of course )
Testing, continuous development and continuous integration process

Audit / review current architecture.

Improve speed of services

produce great code that scale and are bug free.
Next big thing; we want to develop our own cloud based learning platform with it's React native mobile app!
Why join us? ❤️
This is an opportunity…
To play a crucial role in the development of a company whose content and products are enjoyed by millions of people. Currently our videos have been viewed over 100 million times.

And our goal is not just to reach a large number of people, we want to transform lives. We receive messages every day from clients who have successfully lost weight, quit smoking, made more money, built better relationships, created businesses and made positive changes in their lives.
Paradox is also…
A team always in a good mood
A remote culture from day one with the ability to work time to time from wherever you want
A company culture based on autonomy & accountability
Being surrounded by A-Players
The assurance of being pushed to progress
A company in full growth, synonymous with opportunities for evolution!
But that's not all, because we put the well-being of the team at the heart of our strategy:
350€ per year paid by the company for your gym, or your yoga teacher, your dance class
Flexible working hours
Beautiful office in Dubai
Work on Mac, for us it counts :)
Annual team building / Team retreats to get together
And as Yannick, our community manager, says:
To make a long story short, Paradox is a growth adventure on steroids, an adventure where you grow personally trying to make others do the same.
Preferred experience
The perfect fit : 😍
Requirements
4 years+ of enterprise-level development experience with Node.js/Express.js and 1-2 years with PHP/Laravel.
Strong understanding of API design.
Strong understanding of different API standards (SOAP, REST, etc).
Strong experience with data interchange formats (JSON, XML, etc).
Knowledge of JavaScript, HTML5 and CSS.
Experience with frontend – Framework like Vue.js/React.js prefered.
2+ years of experience working with SQL databases.
Experience with Redis would be a plus.
Knowledge of Docker, software containerization and microservices architectures would be a plus.
Nice to have:
Knowledge of tools such as Jenkins.

Experience with a site search tool (like Algolia).

-Experience with Zohobooks API.
-Any Dev tool you would recommend, let's talk about it during our interview :)
This position fits you if
You like to think like a growth hacker, bring value to your code and any development you do.
You take heart building products that are useful and enjoyed by a lot of people.
You're always learning new things and enjoy thinking deeper.
You're excited by improving existing solutions, to make them scale
Writing clean and commented code is part of the job to you
You're at ease with communication and sharing information.
You can work in an autonomous manner and manage your time in order to reach your goals.
Organized and rigorous: You can work on different projects at the same time
Language :
French : would be a plus
English : Native or fluent
Recruitment process
How to apply ?
❌ Any copy-pasted and non-personalized application goes directly to the trash can.
⚠️ To complete the recruitment process, each candidate must organize calls with his or her previous managers. If you are not comfortable with this idea: do not apply ⚠️
If it's ok for you, come and write the next chapter with us 🚀🚀🚀🚀
TO APPLY :
All you have to do is to fill out a short questionnaire by clicking on "Apply for this position". We will ask you to attach your CV (incomplete applications will not be considered):
Recruitment process
📃A quick 7 to 8-minutes survey
📞⚡️A 15-minutes call by zoom or by phone
📞🌟A 60-minute CULTURE interview by Zoom or by phone to better understand your background and check in depth the alignment with our values and culture
📞 ⚙️ A 60-minute TECHNICAL interview with your future manager to align with what would be expected from you and to assess your specific skills.
⚠️ Reference Calls: you organize for us at least 3 calls with former managers. We do this because it's the insurance for you and the team to be surrounded by A-Players, and it's also a way to get to know you and make your onboarding easier.
Welcome aboard!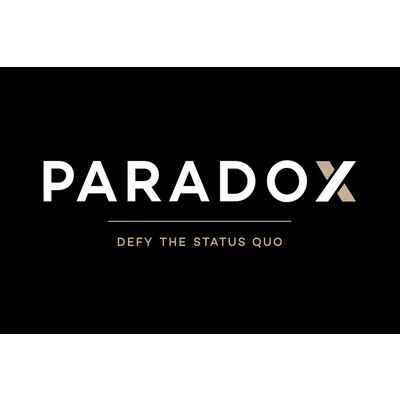 Paradox
Máte zájem o tuto nabídku?
Reagovat na nabídku
Questions and answers about the offer