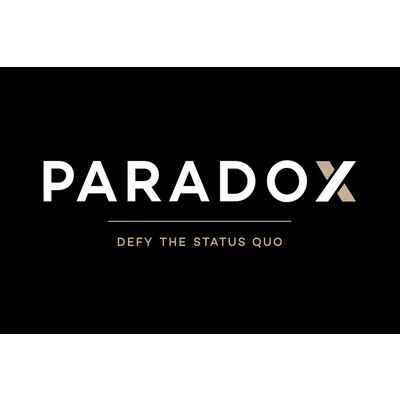 Paradox
Creative Editor
Plný úvazek

 

Počáteční datum:

Dubai,

Paris,

Paris

Možnost pracovat plně z domova

Vzdělání:

Maturita

zkušenosti:

> 2 roky
Společnost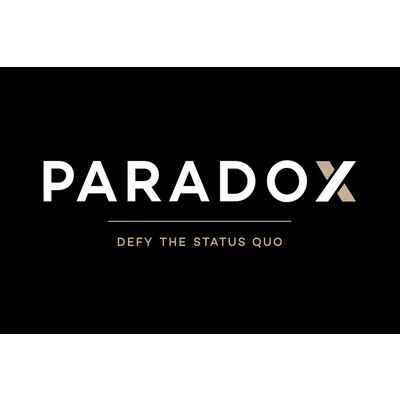 Paradox
Nabídka
Creative Editor
Plný úvazek

 

Počáteční datum:

Dubai,

Paris,

Paris

Možnost pracovat plně z domova

Vzdělání:

Maturita

zkušenosti:

> 2 roky
Who are they?
They have 3 dreams :
Helping 100 000 people achieve 1 dream and stick their pictures on a wall they call it the 100 000 dreams WALL
Have Will Smith and Richard Branson in their next documentary
Create a 10 000 people event that would shake their industry
But for that they NEED YOUU.
Let's face the truth : too many people end their lives with regrets. This is why…
Paradox has one goal: to help people live their ambition
They provide a set of tools and strategies around productivity, leadership, coaching and marketing… Through mobile applications, e-learning platforms, events and a strong presence on social networks.
Today, the coaching industry faces three major issues :
1) An effervescence of unfounded theories
To address this issue, they have surrounded themselves with scientists, top athletes (Fred Bousquet, Frank Leboeuf, Serge Betsen among others), artists (Barry Osborne, producer of The Lord of the Rings and The Matrix), entrepreneurs (Marc Simoncini, Frédéric Mazzella, Gary Vaynerchuk, Janine Allis) and many others leaders and experts to dissect their strategies and share counter-intuitive and thought-provoking ideas.
2) Ideas that are worthwhile but shared in a boring way and which unfortunately don't arise any interest among people.

3) Change is hard. And knowledge alone works for too few people
That's why Paradox's ambition is to make their training as attractive as watching Netflix and so efficient that it leaves with No Other Option But To Succeed.
Today, this approach has paid off and has enabled them to exceed one million followers on social media and to organize online events and training courses attended by thousands of people.
That's all well and good, but we wanted more, so we created two new brands with international ambitions :
The first one called Business Impact to help established entrepreneurs to grow and scale.
And the second Effective Coaching Institute, using techniques based upon top-level sport and with the ambition to become the #1 coaching school internationally.
And that's where you come in…
Job description
Do you dream of an adventure with ambition, of a new challenge, of having responsibilities and the space to make a real impact?
We are looking for a Top Gun creative editor based in Paris.
A top performer who is used to making impactful, dynamic, modern and badass teasers.
A passionate content marketeer with only one goal : to make an impression, to attract his target and to participate in the growth of a company.
We have 3 dreams:
1) Help 100,000 people achieve 1 dream and stick their photos on a wall we call the 100,000 Dreams Wall.
2) Having Will Smith and Richard Branson in our next documentary.
3) Create the Netflix of E-Learning & Coaching
and for that we NEED you !
This is a full time position, carried out remotely or from our amazing offices in Dubai and Geneva.
The position: Creative Editor
If you want to have responsibility, autonomy and the feeling of having a strong impact on the growth of a global company, then this is the place for you!
🎯 Your 6 main missions :
Your videos must make an impression on people and give them a WOW effect.
You have a good grasp of Paradox Group's editorial line to deliver videos that are aligned with the company's values. It is therefore necessary to continuously seek to understand our values.
The videos produced will be diverse and varied, ranging from promotional videos to interviews to Jingles and Outros. You may also be asked to help edit other productions, such as documentaries.
1. Mastery of the Paradox message :
You work closely with the marketing department and are responsible for delivering videos that are always in line with the company's needs and values.
You will be able to make proposals, identify needs with the marketing department and propose a project that meets the demand.
You know how to bounce off trends and come up with creative ideas of your own that make a difference to our clients and prospects.
You know the challenges of selling
2. Editing killer videos
You know the essential effects to make a video modern, badass and dynamic.
You pay attention to the sound design and thus manage to sublimate your visual effects.
You know how to create a Wow and coherent graphic universe, which leaves an impression on the imagination of the viewer.
3 . Participation in the growth of the company
Organisational rigour: anyone can jump in and work on your projects without requiring additional guidance from you.
You document your processes as much as possible andcreate templates. These are educational and of high value to the team
You may be required to follow the work of some editors to provide them with reviews. You are able to give them a vision so that they can grow and integrate your remarks in a lasting way.
Examples of expected results  🔥
After 1 month :
Editing of two teasers to highlight an event.
After 3 months :
Develop and enrich a standard for video teasers.
Propose 2 promotional video scripts with strong story-telling
Edit different creative videos.
Edit teasers and marketing videos.
After 12 months :
Participate in the editing of marketing videos
Develop templates and graphic charts for different videos.
Share best practices with other fitters
Why join us? ❤️
🚀 To grow towards excellence surrounded by A players who perform in a good mood with a manager-coach who listens to you
💰For a competitive salary
🔥 To work with a company that has an impact on millions of people and that makes sense to you
☀️ For freedom and well-being
Paradox is also…
A team always in a good mood as it tackles a world market populated by dinosaurs 🦖🦕 or by people who are there just to take advantage of a market opportunity
Waking up in the morning feeling like you are making a difference in the lives of millions of people and helping them realize their dreams.
Ambitious company: We are never satisfied with "good enough" and we are always looking for the next crazy project to realize.
The possibility to work from wherever you want (by the pool, in the forest or on your desk that we will offer you) or from our offices in Dubai or Geneva or even a mix of both.
A Remote culture from day one: We're always experimenting with new ways to make teleworking as warm and cool as the energy in our offices.
A culture based on autonomy
The assurance of being pushed to progress
A company in full growth, synonymous with opportunities for evolution!
But that's not all, because we put the well-being of the team at the heart of our strategy :
350€ per year paid by the company for your gym subscription, or your Yoga teacher, your Dance class, etc.
Flexible hours: What's important to us is the value you bring more than just the time you work.
Magnificent offices in Dubai and soon in Geneva (it feels like home, and even a little better).
Standing desks paid by the company if you work remotely
Working on Mac, for us it counts :)
Teambuilding / Team retreats : you receive your plane ticket to join us by the pool or the sea and have a good time together, talk about the vision, celebrate our victories and brainstorm the next crazy challenge.
Preferred experience
The ideal candidate: 😍
This position is for you if:
MUST HAVE :
Passionate about audiovisual techniques and marketing content
You like to try new things: you test, you learn, you integrate what works.
You consume a lot of web and video content, get inspired by companies and are able to see new trends.
You love design. You know how to make a video unique.
You are able to build a story, and convey clear ideas in a visual way. You are a "show, don't tell" person
Ability to work in a team.
You are obsessed with excellence and are constantly striving to improve your work.
EXPERIENCE AND SKILLS
You have agency experience.
You have a good command of software such as Adobe Première Pro and After Effects, and create dynamic and badass animations.
You've already made some impactful video teasers.
You have the ability to express your ideas in writing or orally to pitch your projects.
AND… :
You have the ability to understand briefs, to deliver something that meets or exceeds expectations.
You are fluent in written and spoken English and French
But maybe it's not for you
We are inspired by a culture of performance and ambition. We want to create the exceptional and impact as many lives as possible.
For this reason, some people imagine that they will work in an easy environment without any pressure.
We have a very startup-oriented culture where everything is fast-paced and there is a lot of change. You won't always be told what to do or how to do it.
We tell each other things, even if they are uncomfortable. We value growth over ego. In our company, expressing disagreement to a manager and knowing how to debate is valued!
Critical and strategic thinking is encouraged.
We are aware that this is not for everyone.
If all this makes sense with you, then we'll love working with you!
Come and write the next chapter with us.
Recruitment process
How to apply ?
❌ Any copy-pasted and non-personalized application goes directly to the trash can.
⚠️ To complete the recruitment process, each candidate must organize calls with his or her previous managers. If you are not comfortable with this idea: do not apply ⚠️
TO APPLY :
All you have to do is to fill out a short questionnaire by clicking on "Apply for this position". We will ask you to attach your CV (incomplete applications will not be considered):
Recruitment process
📃A quick 7 to 8-minutes survey
📞⚡️A 15-minutes call by zoom or by phone
📞🌟A 60-minute CULTURE interview by Zoom or by phone to better understand your background and check in depth the alignment with our values and culture
💻 A FINAL interview: Video call to review your background & see how we can match your desires with our needs.
⚠️ Reference Calls: you organize for us at least 3 calls with former managers. We do this because it's the insurance for you and the team to be surrounded by A-Players, and it's also a way to get to know you and make your onboarding easier.
Welcome aboard!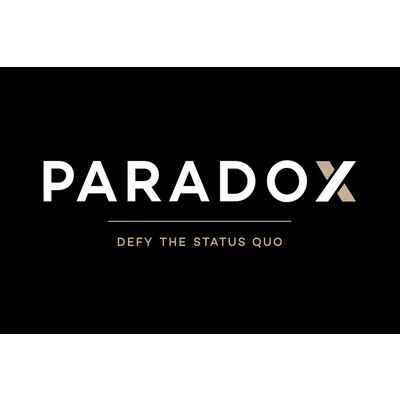 Paradox
Máte zájem o tuto nabídku?
Reagovat na nabídku
Questions and answers about the offer