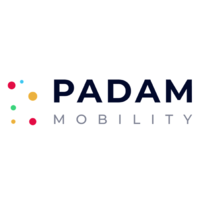 Padam Mobility
Customer Success Manager (German)
Plný úvazek

 

Počáteční datum:

 

Paris

Možnost pracovat příležitostně z domova

Magisterský stupeň vzdělání

> 2 roky
Společnost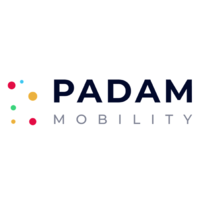 Padam Mobility
Environment / Sustainable Development, Mobile Apps, Mobility
Nabídka
Customer Success Manager (German)
Plný úvazek

 

Počáteční datum:

 

Paris

Možnost pracovat příležitostně z domova

Magisterský stupeň vzdělání

> 2 roky
About
Acteur engagé de la mobilité partagée, Padam Mobility répond aux objectifs de continuité, d'accessibilité et de rééquilibrage de l'offre de transport en proposant des solutions de Transport à la Demande (TAD) dynamiques et intelligentes qui permettent à tous les usagers de se déplacer avec plus de simplicité et de liberté.
L'entreprise édite des solutions SaaS utilisant l'intelligence artificielle pour opérer plus efficacement les services de Transport à la Demande. Les itinéraires des véhicules de TAD, au lieu d'être figés, sont optimisés en temps réel en fonction des réservations. Le service est plus attrayant et plus fiable pour les usagers et fait réaliser d'importantes économies en coût d'exploitation.
En octobre 2018, Siemens Mobility, référence mondiale du secteur de la mobilité et des transports publics, investit au capital de Padam Mobility pour accompagner la croissance de l'entreprise.
Padam Mobility est signataire du Parental Act et s'engage à appliquer un congé deuxième parent d'un mois rémunéré à 100%.
Job description
To support our strong growth, particularly internationally, we are looking for a Customer Success Manager who shares the desire to have a positive social impact on day-to-day mobility. We care about what we bring to our customers, operators, local authorities and companies that rely on our technology. In this perspective, you will be involved in several vital company functions, helping them to take full advantage of the potential of our solution.
You will be in charge of the German portfolio - one of the pillars of our growth - but also world-wide. To this end, you will support our Sales in the pre-sales phase during meetings with prospects and work closely with our German partner Hacon (subsidiary of Siemens). You will accompany your customers from the conception of their Demand Responsive Transport (DRT) project to the launch of the service on their territory, and you will be in charge of ensuring that our solution is used to its highest potential in order to provide the best possible service to our partners and the best transport solution for users.
In a spirit of collaboration and mutual enrichment, you will therefore be in direct contact with:
Our customers, major players in the field of mobility in Germany and abroad
Our AI and development experts
Our Sales and Account Managers, in particular our seconded Hacon employees
More specifically, under the responsibility of the Head of Customer Service - and within a team of 6 experts in Transport Intelligence and Customer Relation - you will work on the following aspects:
To discuss with prospects about their needs in support to the sales team
To define the outlines of our clients' Demand Responsive Transport (DRT) projects
To ensure our customers' successful onboarding on our technological solution
To design and deploy the solution in the defined territories
To perform DRT simulations with our Padam Simulation solution
To analyze the statistics of our services and help to improve their performance.
To develop customer loyalty and support our customers in collaboration with the Account Managers.
Preferred experience
Level of study: Bac+5
Level of experience: 2 years minimum (including internships)
Language levels: Bilingual in German, fluent in English, professional in French
Other prerequisites :
Experience in project management in multi-stakeholder environments, notably in Germany
Experience in B2B customer relations, preferably with public authorities or public engineering
You have a passion for technological innovation, particularly focused on mobility issues
Communication, diplomacy and team spirit are your best allies.
You are also highly adaptable, resourceful, and always prompt to make suggestions.
You are looking for a job in support and advice and enjoy having an impact
Mastery of software such as Freshdesk, Confluence, Wrike, Power BI would be a plus.
What Padam Mobility offers you
A high-flying team that will pull you up.
A human-sized team where your work will be indispensable and recognized.
A trial-and-error environment. You will have permission and protection
The possibility of taking charge of any subject that will motivate you by yourself
The opportunity to deal with large international clients and partners such as Siemens, Setec, Keolis, Busitalia…
Values of sharing, caring, resilience, and a desire to have a positive impact on society.
The possibility to work remotely two days a week.
Recruitment process
A phone call (20mn)
An interview with the Head of Customer Service (1h)
Use case and meeting with members of the Customer Service team (1h)
An exchange with the Director of Human Resources (45mn)
An exchange with the co-founders (30mn)
This content is blocked
Youtube cookies are required to show you this content
Questions and answers about the offer
Přidat mezi oblíbené

Sdílet na Twitteru

Sdílet na Facebooku

Sdílet na LinkedInu
Vybrali jsme následující články, které by vás mohly zajímat
Inspirujte se tímto výběrem článků