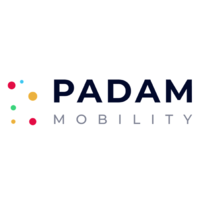 Padam Mobility
Business Developer UK
Plný úvazek

 

Počáteční datum:

 

Paris

Možnost pracovat částečně z domova

Magisterský stupeň vzdělání

> 1 rok
Společnost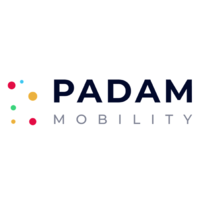 Padam Mobility
Environment / Sustainable Development, Mobile Apps, Mobility
Nabídka
Business Developer UK
Plný úvazek

 

Počáteční datum:

 

Paris

Možnost pracovat částečně z domova

Magisterský stupeň vzdělání

> 1 rok
About
Acteur engagé de la mobilité partagée, Padam Mobility répond aux objectifs de continuité, d'accessibilité et de rééquilibrage de l'offre de transport en proposant des solutions de Transport à la Demande (TAD) dynamiques et intelligentes qui permettent à tous les usagers de se déplacer avec plus de simplicité et de liberté.
L'entreprise édite des solutions SaaS utilisant l'intelligence artificielle pour opérer plus efficacement les services de Transport à la Demande. Les itinéraires des véhicules de TAD, au lieu d'être figés, sont optimisés en temps réel en fonction des réservations. Le service est plus attrayant et plus fiable pour les usagers et fait réaliser d'importantes économies en coût d'exploitation.
En octobre 2018, Siemens Mobility, référence mondiale du secteur de la mobilité et des transports publics, investit au capital de Padam Mobility pour accompagner la croissance de l'entreprise.
Padam Mobility est signataire du Parental Act et s'engage à appliquer un congé deuxième parent d'un mois rémunéré à 100%.
Job description
JOB DESCRIPTION
As our second dedicated hire for the UK market in the business development team, reporting to the Head of Business Development and Partnerships, you will manage the whole buying cycle, including lead generation, needs and requirements gathering, demos of the product, negotiation and the closing of deals; in short you must be the trusted advisor for our future clients. This is a quota carrying position. Ideally based in Paris.
WHAT YOU WILL BE DOING IN YOUR ROLE:
Along with the Head of Sales:
Sales: Develop a customer base using smart prospecting methodology :
Using existing databases, leads and relationships we have you will organise your activity prioritising deals where Padam Mobility's offering is a good fit. Good housekeeping is a key part to be successful, we are looking for people who manage salesforce well and understand that accurate information is key to running a business.
Identify, prospect and qualify quickly future clients so as to build a high-quality pipeline of opportunities. You must be comfortable using all methods of communication (including face to face and phone).
Strong analysis of requirements to ensure fast qualification if we are a strong partner. If so ensure that the information exchanged is pertinent.
Manage marketing generated leads (MQLs) and transform them into sales qualified leads (SQLs)/opportunities/into clients.
Develop self-generated leads by communicating regularly with the prospects; identifying their pain points and qualifying how the Padam Mobility solutions matches their requirements. You will have a number of tools at your disposal including case studies, white papers and other relevant content.
Manage week activity reporting and monthly results reporting including updating the CRM tool.
Following up on existing opportunities and contract closing.
Public tender answering.
A key part of the job will be establishing yourself as a trusted advisor for transport authorities, local authorities, and transport operators. Through listening skills, sector knowledge and business acumen you will develop a pipeline of deals and a network of influencers and champions in the industry.
You will join a start-up where your ideas on how to grow the UK market will be essential to develop our approach, our product, and our deal pipeline.
Preferred experience
MAIN REQUIREMENTS
We are looking for a professional business developer who has sold technology to public transport authorities or transport operators in the UK and ideally in other countries. You can come from a big corporate, have worked for a transport operator or authority or have had experience of working in a start-up. We need someone who is credible, curious and a self-starter. It is important that reflect the values of Padam Mobility in your work; these being, impact, share, care and lean.
Requirements for the role:
Excellent level of English speaking and written (read bi-lingual)
Experience in a similar business development role or another role meaning you have the necessary skills.
Knowledge of Salesforce is a positive.
Rigorous, results driven, planning and focus are the skills that will help you succeed.
Excellent relationship skills, team player
Business or technical related degree or equivalent professional experience
You are highly results-oriented . You're not fully satisfied until you've met your objectives;
Knowledge of public transport sector not mandatory but would be appreciated;
Easy to work with, autonomous in day-to-day work and highly reliable;
Open and curious. You're innovative and creative, constantly looking for ways to improve things, solving problems is something you enjoy and are good at;
You're fun to work with and you don't take yourself too seriously;
A travel lover, you're not afraid of being on the train or the bus (in normal times);
What Padam Mobility offers you:
A passionate pioneering and innovative team to support you;
A trial-and-error environment (try fast, fail fast). You will have a flexible work environement;
Values of sharing, caring, resilience, and a desire to have a positive impact on society;
The freedom to get involved with projects that actually interest you
Recruitment process
First phone interview with HR assistant, followed by a discussion with the Manager, then HRD and VP biz Dev, and final interview with our two co founders
This content is blocked
Youtube cookies are required to show you this content
Questions and answers about the offer
Přidat mezi oblíbené

Sdílet na Twitteru

Sdílet na Facebooku

Sdílet na LinkedInu
Vybrali jsme následující články, které by vás mohly zajímat
Inspirujte se tímto výběrem článků