Owkin
Technical Project Manager - 2501W02
Plný úvazek

 

Paris

Magisterský stupeň vzdělání
Společnost
Owkin
Artificial Intelligence / Machine Learning, Big Data, Zdraví

Od 50 do 250 zaměstnanců
Nabídka
Technical Project Manager - 2501W02
Plný úvazek

 

Paris

Magisterský stupeň vzdělání
Who are they?
Owkin exists to find the right treatment for every patient. Our focus is to use artificial intelligence to discover and develop better treatments for unmet medical needs, starting with the fight against cancer.
In November, Owkin became a 'unicorn' - a startup worth more than $1 billion - through a $180 million investment from pharmaceutical company Sanofi. As a result, we are now looking for the brightest and best to help us to go even further in achieving our mission.
Visit the profile
Rencontrez Chloé, Data Scientist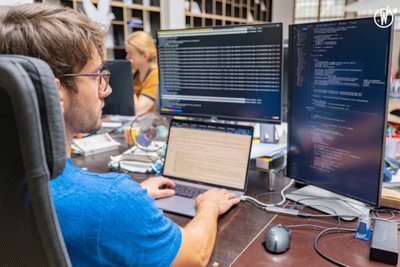 Rencontrez Meriem, Head of Partnerships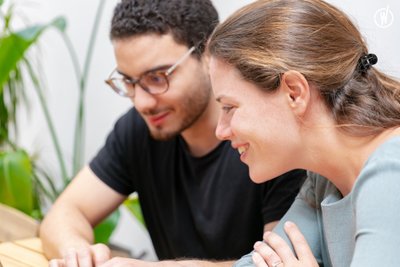 Rencontrez Inal, Software Engineer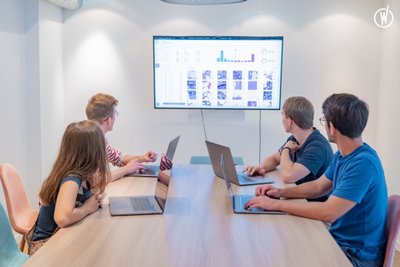 Job description
About the role
As Technical Project Manager you will be responsible for the coordination of projects involving the deployment of a world-class AI platform to accelerate the discovery of new treatments and new drugs. You will be responsible for all project management aspects related to the deployment of a federated learning platform to enable privacy preserving scientific collaboration across academic and industrial institutions, involving coordination of resources, prioritization and scheduling of tasks, and execution of project deliverables
The Technical Project Manager will report to the SVP of Data Infrastructure and Operations as part of Owkin's fast-paced, dynamic Data Platform team and will interact with a wide range of internal and external stakeholders including technical, scientific, and business contacts.
This is a permanent full-time position.
In particular, you will:
Oversee the deployment of Owkin's federated learning infrastructure at partner sites, coordinating efforts across internal teams
Maintain overall view on technical projects planning and resourcing, ensuring adherence to project timelines and deliverable expectations and anticipating potential challenges Organize and facilitate workshops & meetings internally and externally
Ensure effective communication and reporting regarding project progress; routinely monitor and present KPIs
Contribute to the development of technical documentations in collaboration the technical team
Potential to act as lead of the customer success team
Position may be based in our Paris or Nantes offices / with an option to be fully remote.
Benefits:
Competitive salary and benefits package;
Opportunity to work with an international team with high technical and scientific backgrounds;
Friendly and informal working environment;
Flexible work organization and access to remote work;
Beautiful and well positioned offices in Paris (Petites Ecuries), London (Holborn), Nantes (historic Center), Basel, Boston (Cambridge) and NYC (Union Square) with numerous and various team activities and events.
Preferred experience
About you
Required qualifications / experience:
Mandatory: BS/MS in Health Informatics, software engineering, computer science, business administration or an associated field
Proven experiences in project management in architecting, building, and maintaining end-to-end high-throughput data systems
Knowledge of project management methodologies; Project Management Certification (PMP/PMI or equivalent) is a plus
Ability to demonstrate attention to detail and synthesis of informationLearns quickly and is passionate about Biotech and AI;
Works hard and knows how to get things done efficiently;
Prioritizes and is able to juggle multiple work streams;
Communicates effectively in written and oral English;
Is numeric and tech-savvy;
Is a creative thinker
This role requires 10-15% travel within Europe and infrequent travel to USA (2-3 times a year max)
Preferred qualifications/bonus:
Experience working with private and sensitive personal information will be a plus
Experience in Agile development methodologies, ability to work with development teams organized in Agile mode will be a plus
Knowledge of healthcare Information System and principles softwares will be a plus
Experience in deployment & operations or AI systems o Kubernetes ecosystem will be a plus
Recruitment process
Please attach a cover letter and a CV.
Owkin is an Equal Opportunity Employer. All qualified applicants will
receive consideration for employment without regard to race, sex, gender,
sexual orientation, age, color, religion, national origin, protected veteran
status or on the basis of disability.
Owkin is a great place to work. Unfortunately, being a coveted workplace
means we are vulnerable to recruitment phishing scams. We urge all job
seekers and candidates to be wary of potential scams. Most of these have
individuals posing as representatives of prominent companies, including
Owkin, with the aim of obtaining personal, sensitive, or financial
information from applicants. These scams prey upon an individual's desire to
obtain a job and can sometimes "feel" like a genuine recruitment process.
Some red flags are identified below. Should you encounter a recruitment
process that claims to be for Owkin but is not consistent with the below,
please do not provide any personal or financial information:
Legitimate Owkin recruitment processes include communication with
candidates through recognized professional networks, such as LinkedIn.
However, further communication is always through an official Owkin email
address (from the @owkin.com domain), over the phone or though Recruitment
platforms (WelcomeKit, talent.io, hidden.market, Fifty Talent or Hiresweet);
Legitimate Owkin recruiters will not solicit personal data from candidates
during the application phase including, but not limited to, date of birth,
social security numbers, or bank account information;
Legitimate Owkin interviews may be conducted over the phone, in person, or
via an approved enterprise videoconferencing service (such as Google Meets
or Highfive). They will never occur via Signal, Telegram or Messenger
Legitimate Owkin offers of employment are based on merit and only extended
once a candidate has interviewed with members of the hiring team. Offers
will be extended both verbally and in written format. Owkin may request some
personal information to initiate the hiring process, but this will be
through protected means.
If you think that you have been a victim of fraud,
Check the identity of recruiters on LinkedIn and the website
https://owkin.com/team/
Check the existence of the position on our website
https://owkin.welcomekit.co/
Notify Owkin's recruitment unit at this address hiring@owkin.com
contact the following authorities:
[FR] https://www.internet-signalement.gouv.fr/
[UK] https://www.actionfraud.police.uk/reporting-fraud-and-cyber-crime
[US] https://www.ftccomplaintassistant.gov/#crnt&panel1-1
Owkin
Máte zájem o tuto nabídku?
Questions and answers about the offer
Přidat mezi oblíbené

Sdílet na Twitteru

Sdílet na Facebooku

Sdílet na LinkedInu
Další nabídky na pozici Project / Product Management
Mohly by vás zajímat tyto nabídky práce!
BRIGAD

Plný úvazek

Možnost pracovat částečně z domova

BRIGAD

Plný úvazek

Možnost pracovat částečně z domova
Podívat se na všechny nabídky