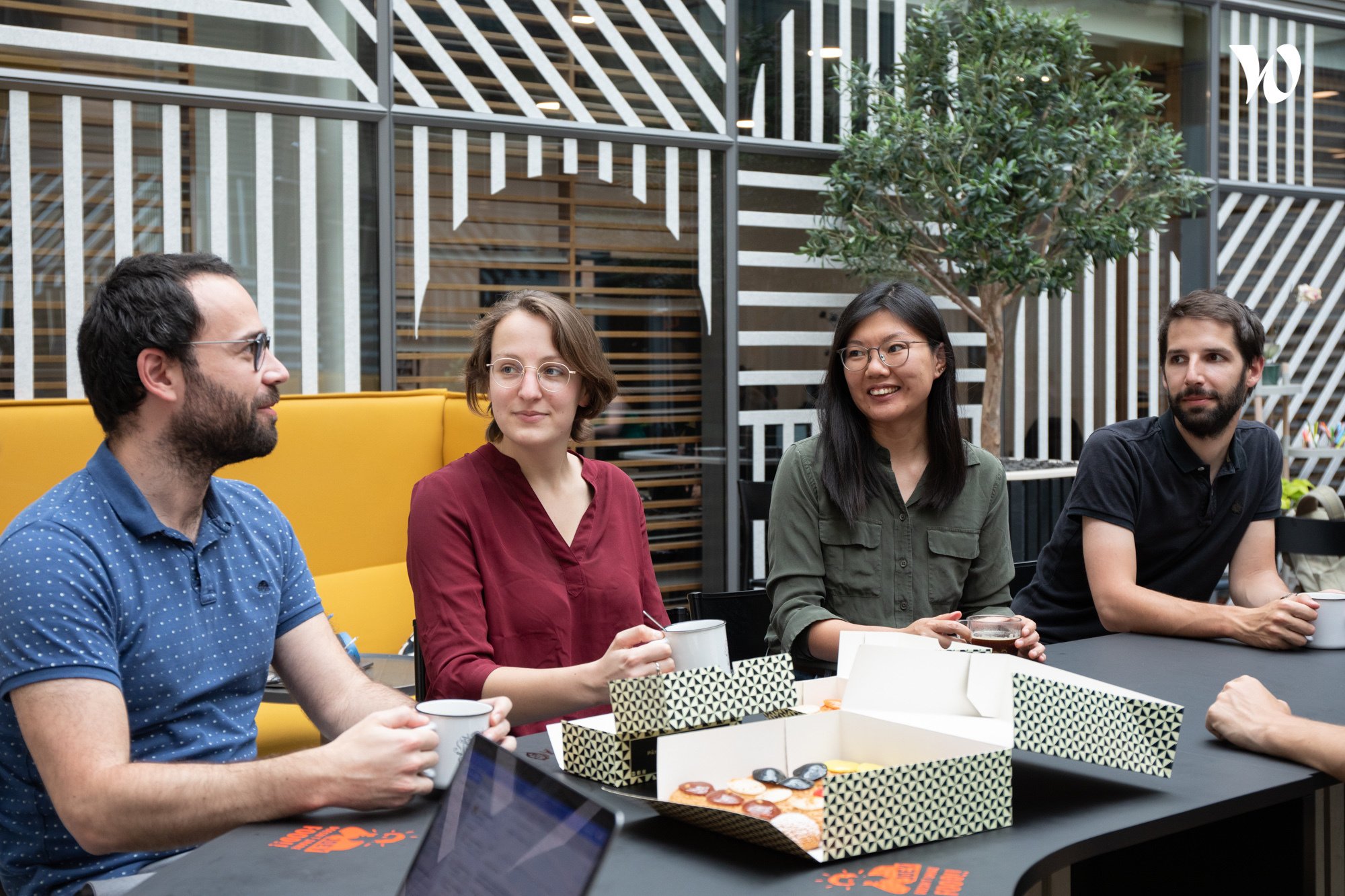 Owkin
Artificial Intelligence / Machine Learning, Big Data, Zdraví

Paris, London, Nantes, New York
Co-founded in 2016 by clinical research doctor,Thomas Clozel and Professor of artificial intelligence (AI), Gilles Wainrib, Owkin develops innovative AI services and solutions to accelerate the discovery of new treatments and advance personalized medicine.
The increasing accumulation of data, combined with the recent revolution in AI, allows the discovery of new therapeutic targets, the prediction of the effect of molecules and helps doctors to choose the right treatment for the right patient.
At the heart of future medicine, Owkin's clients and partners include pharmaceutical companies, hospitals specialized in cancer treatment such as the Institut Curie, and academic research laboratories in France and abroad (Switzerland, UK and USA).
What they are looking for
Data Scientists (specializing in machine learning, deep learning and statistics, or federated learning, ...) with experience working with medical data (histology, radiology, clinical trial, molecular or genetic data, ...);
Software Developers, back-end or front-end, DevOps and SRE;
Project Managers and Product Managers with a Biomedical or Data Science background;
Business Developers and Partnership Managers to build strong links with customers (pharmaceutical and biotech groups) and partners (hospitals, research institutes, ...);
But above all, people with integrity, passion, curiosity and a sense of humour!
🍎They like to eat. A lot. Fruits and all sorts of cakes are delivered twice a week to the office.
🏆Table Football, Ping-pong , Billiards, Switch… they are high-level indoor athletes!
🌴They like to have fun! Annual off-site events, breakfast every thursday, team drinks, team lunches every month … many events are organised!
🤗 They support for your integration, you will have a Buddy (mentor) from a different team to guide you from day one!
🏠They are a flexible work organization and remote work is welcome, up to 8 days a month and more under specific circumstances (such as a worldwide pandemic);
🌍Their offices are ideally located: Petites Ecuries in Paris, The Historic Center of Nantes, Holborn in London and Union Square in NYC.
💪Above all, they have a common goal: changing patient lives with technology!