Společnost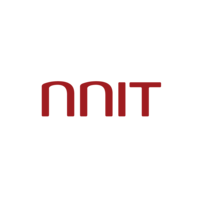 NNIT Czech Republic
Nabídka
Software Developer for our automation team
Plný úvazek

 

Prague

> 3 roky
Tato pozice byla obsazena!
About
NNIT is a leading provider of IT transformation services and solutions to international life sciences companies and for the Danish private and public sector.
Working in NNIT means being part of an international team with talented colleagues who all work the NNIT way.
Each and every day, more than 3,000 NNIT colleagues go to work globally towards a common goal to make a mark on business and society, by bringing digital transformation to life.
At NNIT, IT is not just IT.
For those at NNIT, working with IT, is to ensure that vital parts of our society are functional and developing in vital areas such as pharma production, banking, transportation and food supplies.
In short, they handle critical infrastructure across sectors and across countries. That is why making a mark means everything to NNIT.
Their values are not just phrases that were written down and hung up on a poster. They are alive in the offices around the world and embodied when meeting their customers and other stakeholders. NNIT are open and honest, value adding and conscience driven in every aspect.
At NNIT, independent thinking and individual responsibility is encouraged, allowing you to pave the way and make your mark in and with NNIT.
There are very few boring days with NNIT. There are fun days, busy days, inspiring days, suprising days and so forth. They are all part of everyday life at NNIT.
Job description
The team is part of Cloud & Infrastructure Services which are responsible for everything from infrastructure and applications to complete orchestration and support of our customers' IT solutions.
You will take on a central role in further accelerating our automation journey and we expect you to take responsibility for your work and do your part to keep NNIT at the forefront of the development in your area of expertise. 
As we rely on your experience and skills, we naturally support your continued personal and professional development. You can expect skills development through challenging tasks, relevant training and certification as well as a personal development plan. 
Your responsibilities
In your role as a software developer for our network automation team, you will be working in a professional environment with a team of developers, architects, and operations specialists in the Philippines, Czech, Denmark, and China. We are right now accelerating our Automation journey in the network area and will be developing new software to help us manage our automated workflows in addition to developing even more automated workflows to the benefit of our customers. 
We are using Python and Ansible to develop new automated workflows for our network area. The managing platform is developed in Java.
Qualifications and experiences
Your primary responsibility will be to take part in developing and maintaining our new platform that will manage automated workflows for the network area and distribute network device information between a range of different management systems. In addition, you will take part in designing and developing new automated workflows in cooperation with network and automation architects and operation specialists.
We are therefore looking for candidates who have:
3+ years of development in Java is required
Experience with relational databases is required (e.g. Postgres, MS SQL server)
Basic knowledge of network technology and terminology is required
Some experience with development in Python is a plus
As a person, you are outgoing and good at building relations even at a distance just as the job requires strong communication skills (written and spoken) in English. You have a relevant IT degree, supplemented by relevant courses and certifications in the field of IT development. You are a talented individual within the fields of IT and application operations.
Employee Benefits
• 5 weeks of vacations/year
• 5 sick days/year
• Flexible working hours
• Possibility to work from home
• Cafeteria flexible spending account (12,000 CZK/year)
• Meal vouchers in the amount of 100 CZK per workday (NNIT covers 55 CZK)
• Fully covered MultiSport card enabling free entry to sports facilities in the Czech Republic
• Mondays breakfasts and monthly Friday Bars (free beer and snacks)
• Free fruits and vegetables in the office
• Wide selection of tea and coffee for free
• Yoga classes in the office
• Height-adjustable tables, relax zones with Xbox, PlayStation, and table tennis
• Czech and Danish language lessons
• Annual flu vaccination for free
Meet the team
This content is blocked
Youtube cookies are required to show you this content
Questions and answers about the offer
Přidat mezi oblíbené

Sdílet na Twitteru

Sdílet na Facebooku

Sdílet na LinkedInu