Společnost
NNIT Czech Republic
IT / Digital, SaaS / Cloud Services, Kybernetická bezpečnost

Od 250 do 2000 zaměstnanců
Nabídka
Junior MS Exchange Operations Specialist
Tato pozice byla obsazena!
Who are they?
NNIT is a leading provider of IT transformation services and solutions to international life sciences companies and for the Danish private and public sector.
Working in NNIT means being part of an international team with talented colleagues who all work the NNIT way.
Each and every day, more than 3,000 NNIT colleagues go to work globally towards a common goal to make a mark on business and society, by bringing digital transformation to life.
At NNIT, IT is not just IT.
For those at NNIT, working with IT, is to ensure that vital parts of our society are functional and developing in vital areas such as pharma production, banking, transportation and food supplies.
In short, they handle critical infrastructure across sectors and across countries. That is why making a mark means everything to NNIT.
Their values are not just phrases that were written down and hung up on a poster. They are alive in the offices around the world and embodied when meeting their customers and other stakeholders. NNIT are open and honest, value adding and conscience driven in every aspect.
At NNIT, independent thinking and individual responsibility is encouraged, allowing you to pave the way and make your mark in and with NNIT.
There are very few boring days with NNIT. There are fun days, busy days, inspiring days, suprising days and so forth. They are all part of everyday life at NNIT.
Visit the profile
Meet Matus Brosman, Operations Specialist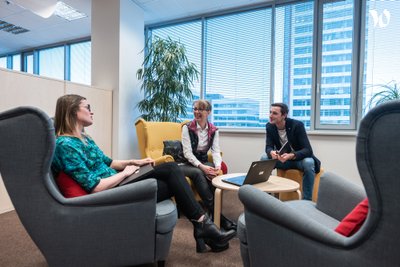 Meet Athina Donati, Service Manager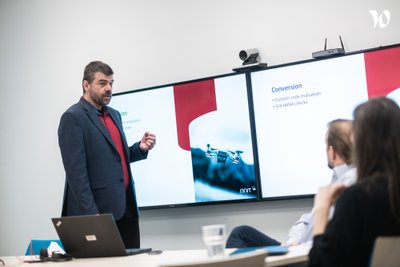 Meet Martin Havran, Service Architect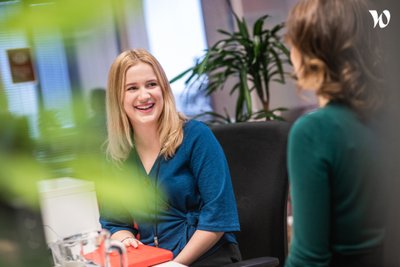 Job description
NNIT continues to grow rapidly and therefore we are looking for an Exchange Senior Specialist with a great passion for working with complex systems.  We are operating and transforming services for a broad range of clients in the public and private sectors and right now we are looking for Exchange specialists.
You will be part of a business area in fast development, where we set the bar high and celebrate our successes together. You can expect a solid team spirit as we know that a joint effort is the best way to achieve our goals. Finally, you will become part of a company that is based on responsibility, trust, and development of the individual.
Your responsibilities
As an Exchange Specialist, you will work for our Office Online service team in our Digital Workplace department. Your focus will be managing our Exchange services, both on-premises and online, for our global customers.
In your role you will be responsible for:
Operations and maintenance of Exchange servers, Exchange Online, and hybrid configurations
Help our presales team on meetings with customers
Support your colleagues with complex cases and handling service requests, changes, or problems
Daily cooperating with your global team including colleagues from Denmark, Czech, China, and Philippines
You find it interesting to understand the client's everyday needs and you use this to give NNIT customers optimal solutions:
80% solving maintenance issues / tickets, service improvements - L1 and L2 level
20% analysis, documentation, configuration management
Qualifications and Experience
1+ years of working experience with Exchange Server on-premises and in hybrid configurations
Knowledge about how to drive support cases towards Microsoft
English
ITIL knowledge
etc
You may have experience with one of more of the following technologies:
SharePoint on-premises/online
OneDrive
Teams
Other Office 365 services
You are willing to learn new technologies as we will support your personal development in the technology related with your business field.
Employee benefits
5 weeks of vacations/year
5 sick days/year
Possibility to work from home
Referral program
Cafeteria flexible spending account (12,000 CZK/year)
Meal vouchers in the amount of 100 CZK per workday (55 CZK is covered by NNIT)
Fully covered MultiSport card enabling free entry to sports facilities in the Czech Republic
Breakfasts on Mondays and monthly Friday Bars (free beer and snacks)
Free fruits and vegetables
The wide selection of tea and coffee for free
Height-adjustable tables, relax zones with Xbox, PlayStation and ping pong
Czech and Danish language lessons
Annual flu vaccination for free
NNIT Czech Republic
Máte zájem o tuto nabídku?
Questions and answers about the offer
Sdílet na LinkedInu

Sdílet na Facebooku

Sdílet na Twitteru