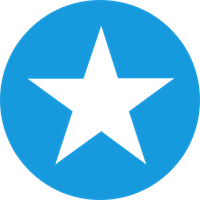 Mention
Digital Marketing/Growth Alternance (bilingual)
Work-Study

 

(6 až 12 měsíce/měsíců)

Počáteční datum:

 

Paris

Možnost pracovat příležitostně z domova

Bakalářský stupeň vzdělání

< 6 měsíců
Společnost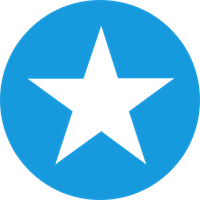 Mention
Big Data, SaaS / Cloud Services

Od 15 do 50 zaměstnanců
Nabídka
Digital Marketing/Growth Alternance (bilingual)
Work-Study

 

(6 až 12 měsíce/měsíců)

Paris
Tato pozice byla obsazena!
À propos
Mention changes the way companies monitor and manage their online presence. Track your company name, brand, competitors, or industry trends for real-time updates on any mentions online and on social networks. Take action to react, collaborate, and analyze your online presence. Mention is focused on helping companies of any size to know what's being said about their brand, competitors, and industry.
Over 750,000 professionals using the Mention platform in 125+ countries from companies such as Edelman, L'Oreal, ComCast, Soylent, Warner Music Group, and Penguin Random House
Thousands of signups every month
Two offices: Paris and NYC
A team of 40 passionate people!
Descriptif du poste
We are looking for a motivated, dynamic Digital Marketing Intern to join us! You'd be within our Marketing team working closely with a group of content, PR, online marketing, and demand generation profiles. You'll be instrumental in supporting all of our digital marketing efforts.
You will bring your digital marketing expertise to drive the team to create better-performing channels and content while helping promote all of our Marketing efforts with targeted posts and key partnerships.
You'll be part of a team of 4 international people based in Paris.
Are you keen to be part of an exciting adventure in one of the most thriving startups in Paris? No need to keep looking!
MISSIONS
Support the marketing team in implementing the overall Global marketing strategy for Mention
Assist in updating our website using the WordPress CMS
Contribute to the development and optimization of the site (SEO, user experience, ergonomics, functionality …)
Contribute to the growth of our online presence, in link building, adding content, and finding creative ways to boost Mention's overall brand awareness
Helping the team in creating promotional landing pages, using WP, Hubspot and/or Instapages
Contributing to targeting the right audiences & segmenting databases
Setting up outreach campaigns to grow our current database
Improving nurturing campaigns
Reporting on lead sharing & campaign results
Profil recherché
REQUIREMENTS
Being a small but lean team, we are looking for a dynamic, creative, and motivated person who thrives in a start-up environment. You will be a key member of the Marketing team and be able to contribute your ideas and opinions. Love to take initiative? You may be able to take part in other projects depending on your skills.
Current enrollment in a related Master's degree (Marketing, Communications, Public Relations, Commercial, MBA)
Good working knowledge of English
Excellent verbal and written communication skills.
Positive minded and good energy
At ease with working in different CMSs and marketing automation tooling
Familiarity with SEO is a must
BENEFITS
Working in a dynamic and agile startup with talented people
Spotify subscription 😀
Lunch vouchers
Sport subscription with preferential pricing
OUR VALUES
🙏 #OneTeam : We are nothing without each other. We support each other, celebrate individuality, and always move together.
🚀#ToTheMoon : The possibilities are endless. We're ambitious, we want to lead, and we want to change the industry.
🤖#HackToTheFuture : We build, test, improve, and scale - better, faster, & smarter. And when it's done, we do it again.
🔊#ListenUp : We learn more from each other than the sound of our own voices. The more we listen, the more we learn.
💪#Resilient : We're not afraid to fail; we're afraid of not trying. We learn from our mistakes and always come back stronger.
Questions et réponses sur l'offre
Přidat mezi oblíbené

Sdílet na Twitteru

Sdílet na Facebooku

Sdílet na LinkedInu
Vybrali jsme následující články, které by vás mohly zajímat
Inspirujte se tímto výběrem článků