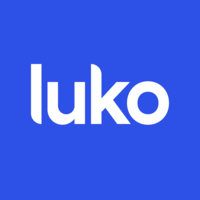 Luko
Staff Engineer - Back-end (Python)
Plný úvazek

 

Možnost pracovat plně z domova

> 5 let
Společnost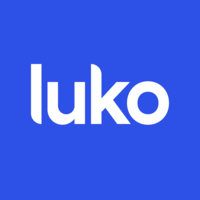 Luko
Artificial Intelligence / Machine Learning, FinTech/InsurTech

Od 50 do 250 zaměstnanců
Nabídka
Staff Engineer - Back-end (Python)
Plný úvazek

 

Možnost pracovat plně z domova

> 5 let
Tato pozice byla obsazena!
Who are they?
Luko is the fastest growing Insurance in Europe and France's #1 Neo Insurance.
Today, Luko's mission seems obvious: to transform insurance from an industry perceived as a necessary evil to a service that truly protects.
Beyond the protection of individuals, insurance must serve society. It should be an ally to the planet and to its environmental issues.
We believe that insurance must be simple, transparent and useful.
Our obsession? Delivering an incredible insuree experience. Luko is not just about insuring, but also about preventing issues. We are building the best AI-powered technologies to avoid accidents in every European home.
In 5 years, we have convinced over 300,000 users to trust us. We are backed by some of the most incredible VCs (EQT Ventures, Accel, Founders Fund, Speed Invest, Xavier Niel, etc.) and raised more than 70M€ in Series A & B.
We are a team of 220+ ambitious & creative talents eager to reinvent an entire industry. We are looking for other impact-driven talents to scale Luko across Europe. We are committed to equal access to employment, inclusion and diversity within the teams.
Are you ready to join our journey?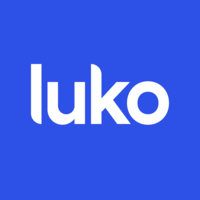 Visit the profile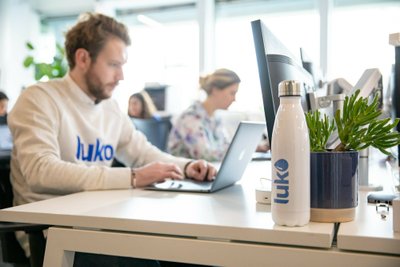 Rencontrez Constance, VP Growth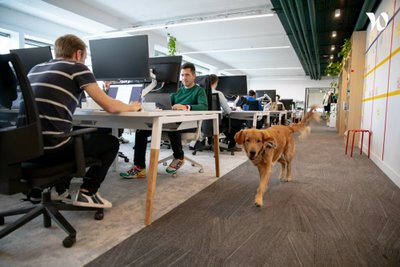 Rencontrez Daria, Junior Product Manager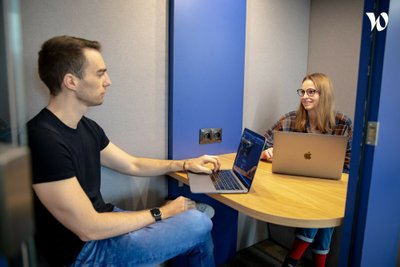 Job description
Your mission in the team:
Luko's mission is to protect homes while providing the best user experience. You will be in charge of that mission by working on our insurance and partner services.
By joining our back-end team as Staff Engineer, you will make an impact by:
Being a maker and ambassador of high-quality technical solutions across the entire back-end guild
Mentoring other back-end engineers helping them find solutions and grow
Implementing high-quality and well-designed technology solutions helping the back-end engineers to move faster, comply with operational metrics and minimise the chance of creating technical debt
Collaborating with other senior engineers, CTO, VPE and guild leaders to strategise and develop a technology roadmap and strategy focusing on our long-term goals
Ensuring that best practices and architectural principles (decisions) are understood and followed by all engineers
Being a happy Lukoum :-)!
We have huge ambitions and we rely on you to help us make a difference for our users thanks to your technical knowledge and experience. 💪 We are very proud of the speed of execution at Luko. It is a key to our success and we count on you to pursue this through rigour and creativity.
Here are the back-end technologies we use - Python3 / Flask - SQLAlchemy - AWS / Lambda / ElasticBeanstalk / Zappa / S3 - MySQL / InfluxDB - Gitlab / CI-CD / Docker
Who are you?
You have 10+ years of experience in building scalable back-end systems with the DevOps culture in mind
You have 5+ years of experience in a senior engineering back-end role; preferably as a Staff Engineer in a customer-centric technology company.
You are an expert in Python 3 with broad experience using different frameworks, especially those that are in use at Luko ☝🏽
You have expert level knowledge and experience building scalable systems and you are at home with designing and building micro-services.
(strong advantage) You are active in the Python community and have a public profile (GitHub or blogging).
You are very comfortable with (a source for) various test strategies and best practices for building high-quality products.
You are frustrated in an environment without full e2e automation, excellent CI/CD and inability to ship continuously.
You have a strong track record of driving technology initiatives across product teams.
You are very comfortable working with other engineers helping them grow and become better at what they do.
You are pragmatic, open-minded, autonomous and able to get others along with you.
You have strong interpersonal and communication skills.
You are fluent in both spoken and written English
What do we expect from you?
Design and implement systems and frameworks that can succeed long term
Consistently deliver high-quality work
Mentor other engineers in your team and other teams
Identify ways to reduce friction, distractions and unplanned work for yourself and others
Challenge other engineers to demonstrate a healthy sense of urgency
Coordinate tools, frameworks and architectural decision-making within your team/chapter
Complete entire technical initiatives owning the e2e execution from identifying the problems to making the final decision
Connect the work done by you and the team to quarterly tribe and business OKRs
Investigate mistakes, identify the root causes and draw lessons learnt (FLS)
Be flexible and put customer needs first
Be active in the technical community (4+ publications annually) and positively contribute to Luko's reputation
Recruitment Process:
Technical case (async discussion) & debrief
Assessment day (meet 4-5 Lukooms)
What we offer:

You've read all the way, you may as well apply!
Our company-wide communication language is English (written & spoken).
We would therefore appreciate it if you could send us your application's content (CV, cover letter, portfolio…) in English. But if you can't, a french-speaking Talent Acquisition Manager will review your application.
If you have any questions take a look at our Luko open handbook to find out more about who we are, what we do and how we work
Belonging: Diversity, Inclusion & Equity 
We believe inclusion is the result of ongoing commitment. We want to build an authentic environment, open to everyone regardless of nationality, physical ability, family structure, age, socio-economics, civil status, sexual orientation, gender identity, ethnic origin, religion, belief or anything else that makes your life experience unique. We are continuously working to create a diverse, equitable and inclusive environment, where everyone has a space to thrive. You can read more about this in our handbook.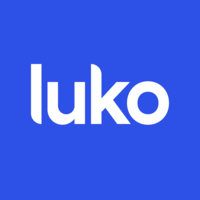 Luko
Máte zájem o tuto nabídku?
Questions and answers about the offer
Přidat mezi oblíbené

Sdílet na LinkedInu

Sdílet na Facebooku

Sdílet na Twitteru