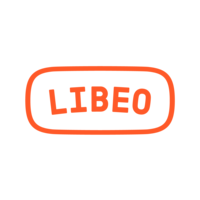 Libeo
Growth Ops Manager
Plný úvazek

 

Paris

Možnost pracovat částečně z domova

Magisterský stupeň vzdělání
Společnost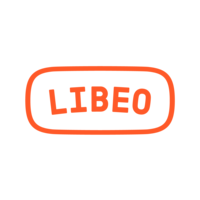 Libeo
FinTech/InsurTech, SaaS / Cloud Services, Finance

Od 50 do 250 zaměstnanců
Nabídka
Growth Ops Manager
Plný úvazek

 

Paris

Možnost pracovat částečně z domova

Magisterský stupeň vzdělání
Tato pozice byla obsazena!
Who are they?
Libeo is the leader of payment between small and medium-sized companies in France and Europe.
We allow entrepreneurs to pay all their supplier invoices in one click without an IBAN and without having to connect to their bank.
And thus give them back the time to focus on what really matters to them.
In 3 years, Libeo has been a huge success:
Already 150,000 companies in the Libeo network.
26M(Є) raised.
International investors with solid fintech experience.
A team of 150 people.
A technology that we are the only one to offer in Europe.
Our values:
Learning by doing:
In our team, we strive for excellence every day. The way we avoid it is by constantly asking ourselves the question, "Can I do better?"

Be impactful every day!:
What I produce has an impact on Libeo, the product, the customers and the team. I create value every day.

Moving forward together in a joyful spirit:
At Libeo, we are first and foremost a close-knit team that thrives on making progress together.
Our team spirit ensures that we build on each other's strengths and trust each other as Libeo continues its rapid growth, all the while having fun and being passionate about what we do.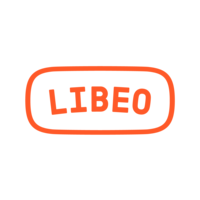 Visit the profile
Rencontrez Lucas, Head of Operations
Rencontrez Sammy, Lead Developper
Rencontrez Pierre, Co-fondateur & CEO
Job description
We are looking for a Growth Operations Manager to join the Growth Team at Libeo.
Our team is responsible to make Libeo growth through different levers, such as paid acquisition, seo, lead/demand generation, activation or virality.
The team is composed of 15 people, and you will report directly to the Head of Growth.
You'll also be part of the Data & Ops community, which is responsible to help all Libeo teams achieve their objectives smoothly and efficiently. We do so by leveraging the rich variety of data collected by Libeo (transactions, features usage, user behaviour, CRM data, marketing performance) to help Libeo's teams make informed decisions and implement the right process to solve their problem. This community is composed of 11 people.
Your missions :
Support Lead Genenration
Automate flows of leads import and enrichment in collaboration with our Growth Engineer
Be responsible for the sales pipes (quality and quantity), and know how to analyze them to draw potential improvements, in collaboration with the sales ops team.
Participate in the implementation of automatic nurturing flows and propose potential improvements.
Implement and synchronize new tools according to country needs
Create dashboards to track the performance of launched growth initiatives
Support Acquisition
Ensure proper synchronization between the website forms and CRM
Ensure that all leads from organic and paid acquisition are properly categorized in the CRM
Participate in the implementation of automatic warm-up flows (marketing automation)
Support Activation
Help to integrate our pricing methods with our invoicing tool, and make the follow up of the project
Participate and help our Compliance team to automate all the flows to insure KYC (know your customer)
Insure a correct tracking for self served users and automate the emails flows of follow-ups
Transverse mission
Actively participate in the switch of our CRM (Hubspot to Salesforce)
Connect, integrate and maintain the tool stack required for the initiatives of all growth teams
Document all the growth ops knowledge
Be responsible for and challenge the ops roadmap for the entire growth team
Participate in the growth experiments backlog
Requirements
Who we look for:
At least 4 years of work experience, in a high velocity environement
GoogleSheet / Excel proficiency
Already have put your hands in automation tools (zapier, integromat, n8n...).
Highly organised and able to prioritise effectively
Strong project management and communications skills
Curiosity, humility and eager to learn continuously
Nice to have:
Already have set up marketing automation campaigns
Already have created scripts when your needs were not covered natively. If not, you know how to collaborate effectively with more technical people.
Already have worked in a startup environment
Have a growth mindset with a results-oriented approach (test, measure, iterate).
Benefits
Attractive compensation
High exposure and diversified topics
An adventure in a fast growing fintech - most is yet to build 🛠
Benefits: navigo 50%, neat equipment, Swile, Alan, Located Paris 2nd
Recruitment process
Motivational telephone interview
Interview + Case study with @Quentin Lallemand, Head of Growth and a team member
Cultural fit interview with 2 future Libeo colleagues
Fit interview with management team members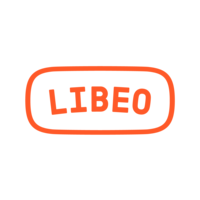 Libeo
Máte zájem o tuto nabídku?
Questions and answers about the offer
Přidat mezi oblíbené

Sdílet na Twitteru

Sdílet na Facebooku

Sdílet na LinkedInu