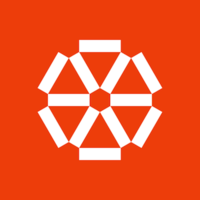 Kpler
Data Engineer
Plný úvazek

 

Počáteční datum:

 

Paris

3 rok VŠ

> 3 roky
Společnost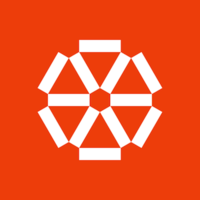 Kpler
Nabídka
Data Engineer
Plný úvazek

 

Počáteční datum:

 

Paris

3 rok VŠ

> 3 roky
About
Kpler développe des solutions de transparence innovantes au service des acteurs des marchés de commodités, principalement énergétiques. En collectant, traitant et agrégeant un grand nombre de données brutes selon une méthodologie unique, Kpler délivre à ses clients une information à forte valeur ajoutée qui leur permet de comprendre et d'analyser les flux mondiaux de commodités en temps réel.
Grâce à son développement rapide dans tous les grands hubs d'échange de commodités (Houston, New York, Londres, Dubai, Singapour), Kpler continue chaque jour de s'imposer comme une solution de référence parmi les acteurs de marchés, qu'ils soient traders, industriels, acteurs du transport maritime ou investisseurs.
Job description
What you'll do:
You will participate in the evolution of our platform app.kpler.com (code, test, deployment, support) and derived applications with the aim of extracting (API, scraping), consolidating, (ETL), and applying algorithms (data-mining, business rules) on large data sets, and make them available (Postgres, ElasticSearch).
For example, you will improve our vessel destination forecast algorithm.
You will be tested on, and expected to work with the following stack :
Python, Posgresql, SQLAlchemy, ElasticSearch, AWS…
The technical team works in lean mode to continually improve our SaaS applications and API.
Preferred experience
You could be a good fit if…
Python and ideally with a first experience in startups
Knowledge in Scala could be a plus
Crafty, handy and pragmatic, you code on Linux / Mac and are both comfortable with CLI and graphical interfaces
You commit on Open source projects and you are present on GitHub
There is more than 12 different nationalities at Kpler, you must be able to interact with all team members in a functional English
Recruitment process
Why you REALLY need to join us…
Interesting product & challenging technical problems to solve: our market is very specialized and quite complicated! This means we build real algos and there's some serious software engineering at work here!
Our growth is exponential: we build new features and products everyday! We frequently tackle brand new business areas which means there's always everything to build and always an interesting problem to sink your teeth into!
We are still small enough that you can get exposure to our entire tech architecture, be close to the business, see the impact you make and build your career trying out different things!
We are at the cross-road of Software Engineering, Commodity and Finance. This creates an interesting cultural mix: We value the flexibility, collaboration and employee-centric approach that the Tech culture brings but we also value the pragmatism, hard-working and intellectual excellence expectation that often runs in the Finance and Energy worlds.
You'll get to work in a truly global work environment: With offices in 6 countries, we come from more than 20 countries and speak more than 15 languages.
We offer competitive compensation & benefits and are looking for feedback and opportunity to improve them everyday!
Meet the team
This content is blocked
Youtube cookies are required to show you this content
Questions and answers about the offer
Přidat mezi oblíbené

Sdílet na Twitteru

Sdílet na Facebooku

Sdílet na LinkedInu