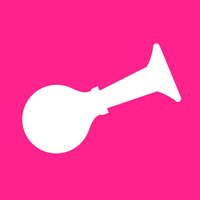 Klaxoon
AM - Account Manager Grands Comptes (F/H/X)
Plný úvazek

 

Rennes, Lyon, Paris

Možnost pracovat částečně z domova
Společnost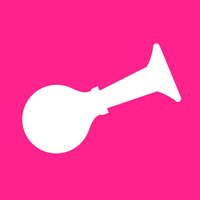 Klaxoon
Software

Od 250 do 2000 zaměstnanců
Nabídka
AM - Account Manager Grands Comptes (F/H/X)
Plný úvazek

 

Rennes, Lyon, Paris

Možnost pracovat částečně z domova
Tato pozice byla obsazena!
Qui sont-ils ?
La Workshop platform de Klaxoon est la solution unique qui permet d'animer facilement des workshops productifs et efficaces. La plateforme offre aux équipes de n'importe quel métier les moyens de mener à bien tous leurs projets tout en accélérant la collaboration et facilitant l'engagement des participants, dans un contexte hybride.
Créée en 2015, Klaxoon est membre du FT120 et compte plus de 300 collaborateurs, répartis entre Rennes (Siège social), Paris, Lyon, Boston et Singapour. Klaxoon a remporté de nombreux prix, dont 4 CES innovation awards. Adopté par des millions d'utilisateurs dans plus de 120 pays, Klaxoon compte plus de 10 000 références clients : 100% du CAC 40, 15% du Fortune 500 mais aussi des PME, Universités, ONG, institutions publiques ou encore consultants indépendants, qui utilisent Klaxoon pour révolutionner leurs pratiques.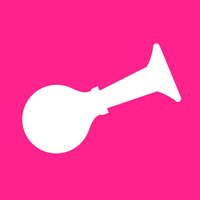 Visiter le profil
Rencontrez Gwenaëlle, Développeuse web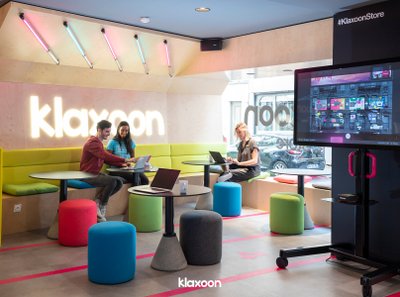 Rencontrez Gwenaëlle, Développeuse web
Rencontrez Natasha, Consultante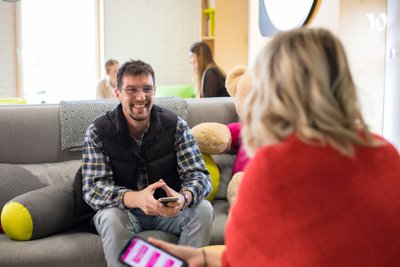 Descriptif du poste
Pioneering in collaborative solutions & the future of work, Klaxoon has launched the world's first all-in-one workshop platform :
A full suite of collaborative tools to facilitate teamwork.
What's our mission ? 
Klaxoon helps company to turn theirs meetings into effective and collaborative workshops: more engagement, participation, inclusion and team productivity.
Launched in 2015, Klaxoon is a French company and a member of the Next 40.
The company today has more than 300 employees all over the world: Rennes (HQ), Paris, Lyon, Boston, New York and Singapore.

Klaxoon won numerous prizes including 4 CES innovation awards.
Adopted by millions of teams in 120 countries, Klaxoon has 5000+ client references from SMBs and mid-size companies, to universities, NGOs and public authorities as well as 100% of CAC 40 companies and 15% of the Fortune 500.

Are you are looking for a challenging sales position? You are keen to work in a dynamic, fast growing and international company? If so, let's make the world Klaxoon !
In this Klaxoon adventure, you will be in charge of growing our business by being part of our "Enterprise" Team.

As Account Manager, your missions will be :
Growing a portfolio of existing customers and earning their loyalty.
Upselling contracts thanks to your sales skills and customer centric actions.
Identifying the priorities clients and key people in your portfolio.
Animating the local ecosystem and developing your partners (with our Partner team), customers and stakeholders network.
Increasing sales partnership with our partners, and highlighting local events that could help you grow your business.
Creating trusted relations with your clients, especially with C-levels people.
Teamwork on a daily basis, hability to manage projects and federate around your offer.
Delivering meetings with your clients & prospects (videocall & face to face meetings, follow-up, closing).
Being a trusted advisor about the new way of working and the workshop way of work.
So if you :
Have 3 years relevant work experience of B2B sales experience within SaaS industry.
Have Hability to exchange with c-level profiles (DSI, IT, Purchase dpt).
Have With a winning spirit, you love selling, hunting and convince.
Are Curious, autonomous and with a spirit of conquest.
Are an active listening person, and thanks to these habilities you will find solutions accordings to the environnment and challenges your customers are facing for.
Are a great teamplayer, data driven and results oriented.
Have strong relationships skills which helps you to identify, create and animate networks that will help you grow your business.
If you recognize yourself, you need to join us and our Klaxoon spirit !
The Klaxoon Spirit is shared by the Interactive team and is based on 3 key concepts :
Interactive Spirit : We take care to maintain this unique state of mind between passion, creativity and energy. Let's cultivate our differences, encourage dialogue and exchange, share our expertise and innovate every day.
Interactive Spaces : Klaxoon spaces have been designed to enable effective teamwork and provide an experience that reflects our product : simple, accessible, efficient, adaptable and inspiring.
Interactive Times: We encourage exchanges and interactions wherever you are and throughout the year through team rituals and collective whorkshops.
We are commited to equal employment opportunity regardless of your gender, religion, age, sexual orientation, ethnicity, disability or place of origin or academy background.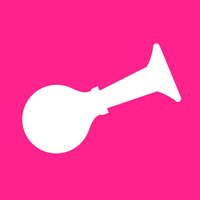 Klaxoon
Máte zájem o tuto nabídku?
Questions et réponses sur l'offre
Přidat mezi oblíbené

Sdílet na Twitteru

Sdílet na Facebooku

Sdílet na LinkedInu