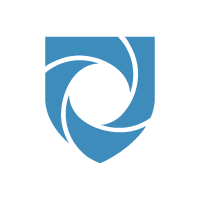 Jus Mundi
Data Entry Operator
Plný úvazek

 

Plat: 25K €

Paris

Možnost pracovat částečně z domova
Společnost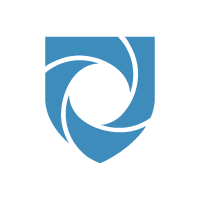 Jus Mundi
Artificial Intelligence / Machine Learning, Právní služby, Právo

Od 50 do 250 zaměstnanců
Nabídka
Data Entry Operator
Plný úvazek

 

Plat: 25K €

Paris

Možnost pracovat částečně z domova
Who are they?
⭐ Who we are ⭐
Jus Mundi is a fast-growing Legal tech.
We make it easy for legal professionals to access global legal resources to help them protect the rights of people, businesses, and our society. Law should be applied fairly & equally. This concept is called the Rule of Law.
And we believe that building the Global Rule of Law is everyone's responsibility.
We raised $10M (Series A) to accelerate our growth and start deploying our solution in the USA. We also opened an office in New York this year.
Jus Mundi is used by leading international law firms, governments, corporates, and universities worldwide.
We are 50+, with 25+ nationalities from all kinds of backgrounds, ambitious & innovative talents in a journey to disrupt and reinvent an entire industry.
We all share the same core values:
Friendly
Explorative
Committed
Excelsior
Are you ready to be our Data Entry Operator?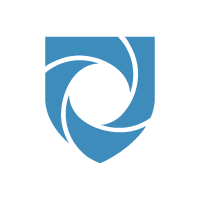 Visit the profile
Meet Akshita, Data Scientist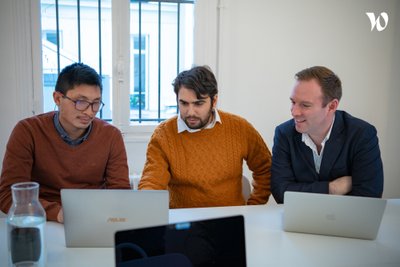 Rencontrez Jean-Rémi, CEO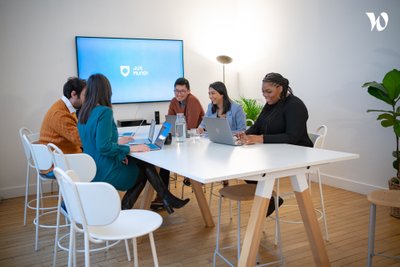 Meet Tanya, VP of Product
Job description
ℹ️ Job Description
As a Data Entry Operator, you will join the Data Team. This position is based in Paris with a very hybrid remote working arrangement.
You will collaborate within the Data Team with Product Managers, Legal Content Officers, Technical Developers, and Data Scientists to help build the best product to make international law and arbitration easily accessible and understandable worldwide.
You will have the opportunity to grow in a work environment that will make it possible for you to learn new skills by working with a wide array of tools, databases, and data management processes.
Our ideal candidate has essential data entry skills, like fast typing with an eye for detail and familiarity with spreadsheets and online forms.
⚡Your missions:
Performs high-volume data entry using word processing, spreadsheet, database, or other computer software,
Reviewing data for deficiencies or errors, correcting any incompatibilities, and checking output,
Protect confidential information, comply with data integrity and security policies,
Work on special projects as assigned,
Apply data program techniques and procedures,
Continuously evaluate existing tools and processes for temporary and propose solutions to invent and simplify for efficiency and high quality,
Participate to improve and further develop the extracting and structuring of legal documents from a large array of sources.
Preferred experience
✨ Skills:
Ability to perform repetitive tasks with good typing speed with a high degree of accuracy,
Good knowledge of Microsoft Excel (VBA programming is a plus),
Software Development skills are a plus,
Ability to acquire and retain information from detailed rule sets,
You are detail-oriented and autonomous in your work,
Ability to multitask efficiently,
A high level of organization, individual initiative, and excellent problem-solving ability,
You have a positive, « can-do » attitude and a desire to learn and support,
You have excellent communication and interpersonal skills, you are a team player!
Willingness to work in a multi-cultural, fast-paced team where collaboration is key,
Confidentiality,
Excellent English communication skills (written and spoken).
🚀 Your advantages:
😍 Working for a fast-growing global legal tech offering a disruptive product that is revolutionizing the way lawyers around the world interconnect and conduct legal research,
🤓 We guarantee a steep learning curve,
💻 Hybrid working organization, mix between remote and on-site,
💰 We offer a competitive salary & good stock option (BSPCE),
🍴  Restaurant tickets (Swile card),
🩺 A great complementary private health insurance (Alan paid 100% for the employee and their children by the company),
🚆  50% of public transportation is reimbursed.
🌍 Travel (work abroad) policy: 8 weeks per year, you can live and work from where you want across the globe,
🍼  Paid parental leave (under specific conditions)
🏖  5 weeks of vacation
Confidence can sometimes hold us back from applying for a job. But we'll let you in on a secret: there's no such thing as a 'perfect' candidate. So however you identify and whatever background you bring with you, please apply if this is a role that would make you excited to come into work every day.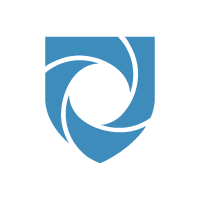 Jus Mundi
Máte zájem o tuto nabídku?
Questions and answers about the offer
Přidat mezi oblíbené

Sdílet na LinkedInu

Sdílet na Facebooku

Sdílet na Twitteru