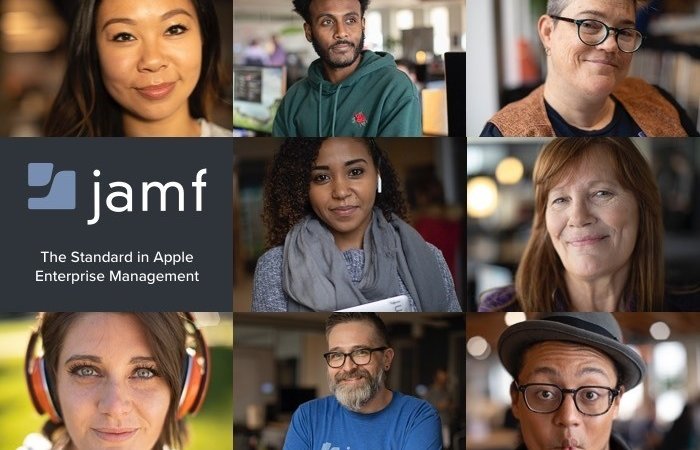 Jamf
SaaS / Cloud Services

Amsterdam, Emmen, Katowice, London, München, Paris, Stockholm
Unfortunately, Jamf isn't holding any events right now…
Jamf, the standard for Apple in the enterprise, extends the legendary Apple experience people love to businesses, schools, and government organizations by simplifying Mac, iPad, iPhone and Apple TV deployment, management and security — anytime, anywhere.
We are a company full of free thinkers, can-doers and problem crushers with a passion for helping people educate, care and succeed with Apple technology. Employees have come to expect that same high-quality experience at work as they enjoy in their personal lives, however many organizations rely on legacy solutions to administer Apple devices or do not give employees a choice. Jamf's cloud software is the only vertically-focused Apple infrastructure and security platform of scale in the world. Freeing nurses to care, teachers to teach and businesses to thrive.
More than 38,000 global customers rely on Jamf to help them succeed with Apple. We have over 1,300 employees worldwide with offices in the U.S., Europe, Japan, and Australia.
What they are looking for
At our core, Jamfs are good people, looking to do the right thing. We take responsibility and we don't point fingers or pass blame. We take pride in making meaningful impact for tens of thousands of customers around the globe, all the while getting to work with the best Apple device management solution in the world. We trust in each other, and we work dang hard to protect that trust.
If you are a team player who knows there is no such thing as perfection – only improvement. If you're respectful and open to the many different ways we all live and work. If you are as enthusiast about helping someone up after a loss as you are about high-fiving them after a victory. If that is you, you may be a good fit for Jamf.
Benefits that matter. Perks to impress. We say we care, and we show it. We believe in a healthy work-life balance, offering both generous personal time off as well as volunteer time off to give back to our communities. We are also huge fans of coffee, casual clothes, snacks – and the occasional hijinks.