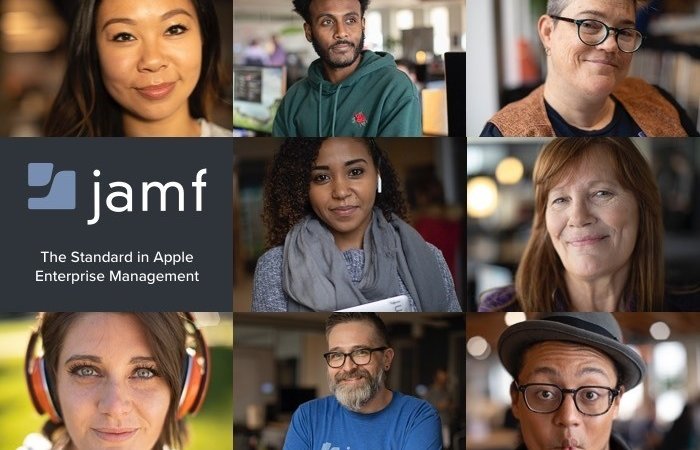 Jamf
SaaS / Cloud Services

Amsterdam, Emmen, Katowice, London, München, Paris, Stockholm
They're the ones who talk best about Jamf!
We share in the devotion to do the right thing
First and foremost, Jamfs put people first. We believe that technology should work for the betterment of humanity. We go above and beyond for each other. We collaborate, we work together, and we help no matter what. We are just good people – jerks don't cut it here.
We are relentless in our search for self-improvement
We are forward thinkers, tinkerers, problem solvers. Curiosity drives us to constantly improve, but this is an ego-free zone. Our twin values of selflessness and relentless self-improvement encourage us to push the boundaries, but we better ourselves for the betterment of others. We can't solve big problems by being self-focused.
We believe in the freedom to thrive in our own authenticity
We value the perspectives and ideas our differences bring to the table and we respect the different ways we all live and work. You are free to be you and work how you work best. Inspiration doesn't punch a clock and success isn't tied to a desk, so neither are we. We are trusted to get the job done and we thrive because we are given the freedom to do so.
We know even a local voice can reach a global conversation
We may be big, but we are not pretentious. Red tape? We tear it up into little itty-bitty pieces. We are unlimited in our ability to create and be creative. We know that big ideas can come from anyone, so we empower everyone to make an impact. Be your best self, so you can do your best work. There is no corporate ladder to hurdle here, only one to climb.
Jamf, the standard for Apple in the enterprise, extends the legendary Apple experience people love to businesses, schools, and government organizations by simplifying Mac, iPad, iPhone and Apple TV deployment, management and security — anytime, anywhere.
We are a company full of free thinkers, can-doers and problem crushers with a passion for helping people educate, care and succeed with Apple technology. Employees have come to expect that same high-quality experience at work as they enjoy in their personal lives, however many organizations rely on legacy solutions to administer Apple devices or do not give employees a choice. Jamf's cloud software is the only vertically-focused Apple infrastructure and security platform of scale in the world. Freeing nurses to care, teachers to teach and businesses to thrive.
More than 38,000 global customers rely on Jamf to help them succeed with Apple. We have over 1,300 employees worldwide with offices in the U.S., Europe, Japan, and Australia.
What they are looking for
At our core, Jamfs are good people, looking to do the right thing. We take responsibility and we don't point fingers or pass blame. We take pride in making meaningful impact for tens of thousands of customers around the globe, all the while getting to work with the best Apple device management solution in the world. We trust in each other, and we work dang hard to protect that trust.
If you are a team player who knows there is no such thing as perfection – only improvement. If you're respectful and open to the many different ways we all live and work. If you are as enthusiast about helping someone up after a loss as you are about high-fiving them after a victory. If that is you, you may be a good fit for Jamf.
Benefits that matter. Perks to impress. We say we care, and we show it. We believe in a healthy work-life balance, offering both generous personal time off as well as volunteer time off to give back to our communities. We are also huge fans of coffee, casual clothes, snacks – and the occasional hijinks.