Společnost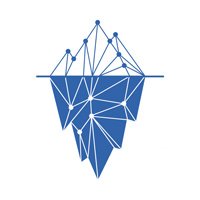 Iceberg Data Lab
FinTech/InsurTech

< 15 zaměstnanců
Nabídka
ESG Analyst
Plný úvazek

 

Vzdělání:

Neuvedeno

zkušenosti:

Neuvedeno
Who are they?
Get your resume ready, because you can help an innovative start-up accelerating the transition to a more Sustainable world !
Iceberg Data Lab is a Fintech developing data solutions to help financial institutions assessing their environmental impact with a strong focus on biodiversity, climate, and pollution prevention and control.
Faced with growing demand from regulators and stakeholders and mounting environmental risks, Financial institutions need reliable data solutions. We help them (1) measuring their environmental impact and (2) aligning it to their ESG goals.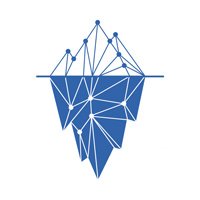 Visit the profile
Meet Matthieu, CEO, Co-Founder

Meet Nicolas, Data Scientist

Meet Capucine, Analyste ESG
Job description
Assess companies environmental impact and strategy in its sector of coverage;
Contribute to the development of our model working with the IT and Research teams;
Conduct a critical review of the results and engage with clients to explain them;
Develop an expertise about the environmental stakes and issues related to its assigned sectors;
Assist in Iceberg Data Lab's Corporate and Business development.
Preferred experience
Graduate from a Master's program or Junior ESG/Industrial analyst,
Scientific/engineering or economist background are preferred;
A Background in the following sectors would be a plus: Agri-Food ; Power
Attracted by Sustainability and the Sustainable Finance sector,
Analytical skills, knack for figures and ability to work autonomously are needed to thrive in that position,
Basic French knowledge is required, Fluent English a must.
You will have the opportunity to join a young, multidisciplinary and international team committed to accelerate the transition to a green, sober and fair economy. This is also an opportunity to develop sought-after skills (Life Cycle Analysis, Data Analysis, Impact assessment). ESG Data Analysts are trained on our different Environmental metrics.
We are looking for hard-working, motivated, and rigorous professionals to join our team. We look for individuals capable of wearing multiple hats, adapting to changing priorities and excited to be a part of an enterprise which support innovative approaches, risk-taking (and deal with mistakes!) as we seek creative solutions to assess the corporates' environmental impact. Team spirit is important in a small team sharing work, ideas and enthusiasm.
If those sound like goals and spirit you share, we will be happy to hear from you!
The Analysts report to the head of Analysts. The Analysts team is based in Paris.
Compensation depends on profile and experience. We are attached to the Syntec Convention Collective.
Benefits included (health/life insurance, home-work travel expenses, Tickets Restaurants).
Starting Date: anytime
Recruitment process
Please send your Resume (in English or in French) to the following address, along with a cover letter (in English) detailing your interest for the position and the most important contribution you might immediately bring to the team:
job@icebergdatalab.com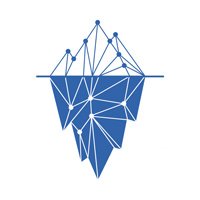 Iceberg Data Lab
Máte zájem o tuto nabídku?
Questions and answers about the offer
Sdílet na LinkedInu

Sdílet na Facebooku

Sdílet na Twitteru
Další nabídky na pozici Data Analysis
Mohly by vás zajímat tyto nabídky práce!
Malt

Plný úvazek

Paris

Možnost pracovat částečně z domova

Malt

Plný úvazek

Paris

Možnost pracovat částečně z domova

Mirakl

Plný úvazek

Paris

Možnost pracovat plně z domova
Podívat se na všechny nabídky