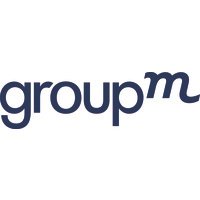 GroupM
MEDIACOM | Alternance ou Stage Planneur stratégique F/H
Work-Study

 

Neuilly Sur Seine

Možnost pracovat příležitostně z domova
Společnost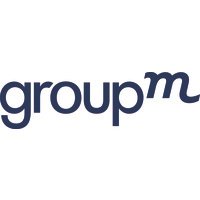 GroupM
Digital Marketing / Data Marketing, Advertising, AdTech / MarTech

Od 250 do 2000 zaměstnanců
Nabídka
MEDIACOM | Alternance ou Stage Planneur stratégique F/H
Work-Study

 

Neuilly Sur Seine

Možnost pracovat příležitostně z domova
Who are they?
GroupM fédère les différentes agences média du groupe WPP. En France, ces agences sont KR Wavemaker, MediaCom, Mindshare, Neo et Keyade.
Le rôle principal de ces agences est d'accompagner les annonceurs dans la définition de leur stratégie d'investissement media, jusqu'à l'achat des espaces publicitaires.
Les métiers de GroupM intègrent également les stratégies de contenu et de création, la production et la diffusion de ces contenus ad hoc. Ainsi, GroupM est organisé autour d'agences à taille humaine, épaulées par des pôles transverses experts.
Parce qu'il est primordial d'avoir un fit avec la culture de l'entreprise que vous envisagez de rejoindre, découvrez ici ce qui fait que GroupM est une entreprise où il fait bon vivre, leur histoire, leurs valeurs, leurs métiers et actualités.
Pour découvrir l'entreprise en vidéo, rendez-vous également ici
Job description
THE AGENCY
MediaCom handles the media planning and buying for some of the world's smartest advertisers. Supported by keen consumer insight, analysis and experience, we are part of the largest media planning and buying network in the world.You will join an international team dedicated to one of the biggest group in the luxury sector: your colleagues will come from everywhere and we work on Asian countries as much as on European or American countries.If you love to push boundaries and do work that has true meaning in the luxury category, you'll feel right at home.
THE MISSION
Your missions:- Audience building: Define the key audiences of each Maison and provide their media interests and consumption (with the help of our tools) to the Activation team- Monitoring role: Keep the team posted about the state of luxury, media evolutions, competitors' last campaigns and any innovative initiatives coming from publishers or brands- Advisory: Assistance in the redaction of short reports answering client's concerns or analysing new media or growing trends.- Annual strategies: Help the strategic team understand, gather insights, write key directions to answer Maisons' briefs on their annual strategies
YOUR PROFILE- Ideally, you already have an experience in strategic planning or research or marketing- You are studying for a master- You are fluent in business English- You are curious, have an interest in luxury and have an appetite to learn more- You know how to summarize complicated ideas in a few impactful PowerPoint slides- You are not afraid of dealing with data and of learning how to use media tools- You are fun to work with and enjoy being part of a teamTHE CONDITIONS6 months internship from October 2022 to March 2023Or 12 month apprenticeship from September 2022
What you will get:- Internship wage- Reimbursement of 50% of your transportation pass- Access to canteen- The chance to work in a truly international team- A lot of knowledge on the luxury sector, social media and international markets such as theUS or China
GroupM is committed to diversity. All our positions are open to disabled workers.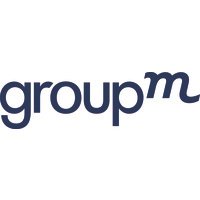 GroupM
Máte zájem o tuto nabídku?
Reagovat na nabídku
Questions and answers about the offer
Sdílet na LinkedInu

Sdílet na Facebooku

Sdílet na Twitteru
Další nabídky na pozici Business Development
Mohly by vás zajímat tyto nabídky práce!
Kameleoon

Work-Study

Možnost pracovat částečně z domova

relevanC

Work-Study

Možnost pracovat částečně z domova

Malt

Work-Study

Možnost pracovat částečně z domova

Malt

Work-Study

Možnost pracovat částečně z domova

Malt

Work-Study

Možnost pracovat částečně z domova
Podívat se na všechny nabídky