Groover
Artist Project Manager - Obsessions (Internship)
Stáž

 

(6 měsíc/měsíce/měsíců)

Počáteční datum:

 

Paris

Možnost pracovat částečně z domova
Společnost
Groover
Hudba

Od 15 do 50 zaměstnanců
Nabídka
Artist Project Manager - Obsessions (Internship)
Stáž

 

(6 měsíc/měsíce/měsíců)

Počáteční datum:

 

Paris

Možnost pracovat částečně z domova
Who are they?
At Groover, we are offering a new and innovative way to promote music that is highly effective and transparent for artists and for music professionals.
On the platform, artists send their music to media, labels and influencers for coverage and get high-quality feedback guaranteed. Thanks to the influencers' feedback and decisions, we are detecting top rising talents and we act as a genuine accelerator for their success by connecting them to bigger partners and providing additional services.
We have 100 000 artists using our plateform in 100 countries and community of 2500 music curators and pros who did more than 1M+ feedback. We are a team of 30 people in business, product & tech.
🎵Our mission: empower all independent artists to get their music heard and accelerate their careers
🔭Our vision: the best platform and services for independent artists globally
Our values are: 🧡 Benevolence 📢 Feedback 🎸 Passion 🚀 Results
Learn more about us here: https://groover.co/
Visit the profile
Rencontrez Romain, Co fondateur et CEO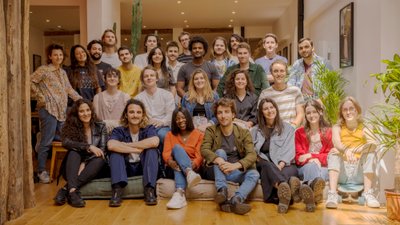 Rencontrez Louis, Performance Marketing Specialist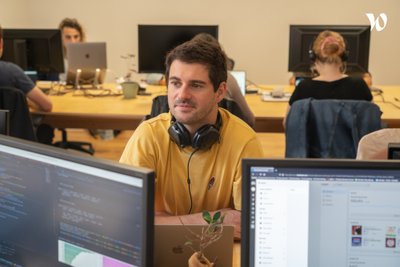 Meet Victor, Senior Back-end Engineer
Job description
Obsessions is the artist accelerator launched by Groover. We are looking for an Artist Project Manager to help coordinate the activities and develop opportunities for our pool of artists. In a team of 4 people, you'll work closely with Dorian Perron (Co-Founder)
Missions:
• Help smooth the operations to sign and set on the right path the releases for dozens/hundreds of artists
• Serve as an amazing link between Back Office and Front Office Stakeholders
• Help grow the visibility and number of streams of the artists
• Alongside the Promotion & Releases Specialist (Antoine), the Artist Developer (Noémie) and the Artist Relations Coordinator (Walter), get new opportunities for the Groover Obsessions artists
• Help increase the volume of requests, of follow-ups and build reports for artists
Preferred experience
Requirements :
• You worked in an artists services company or launched a label / management company / publishing company
• You have already been involved in managing relationships between artists and music professionals, and have already worked with artists.
• You are a team worker, always looking to help his/her peers
• You can use spreadsheets with ease, build reports for artists, send data ;
• You have strong writing skills, you are able to write biographies or pitch artists, write perfect and attractive emails.
• And of course you are a Music Passionate ! You are very open in terms of music genres and not afraid to think differently ;
Recruitment process
• Call with Eugénie (Head of Talent Acquisition)
• Home Challenge
• 1H meeting with the Obsession Team (Antoine & Walter)
• 1H Meeting with Dorian, Co-founder and Noémie (Obsession Team)
Benefits
• 6days offered (1 per Month)
• A remote-friendly environment and a Great office in the center of Paris 11arr with flexible working Hours
• Swile Card for Lunch (10euros / Working Day)
• 50% Transports Card
• Team events: OKRs presentation and strategic all hands all quarters, Concerts, Family diners on Thursdays, yearly team event (G-days) once a year
• Cultural Expenses : 200 euros per Year to Cover your Cultural Expenses (Theater, Concerts, Books, Netflix etc.) during the 6 months internship
• "Meet our Ambassadors" Program: You can work remotely where a Groover ambassador is located; New York, Londres, Bologne, Rio, Madrid, Barcelone etc. (250 euros offered to cover expenses for travels, housing and co-working)
Groover
Máte zájem o tuto nabídku?
Questions and answers about the offer
Sdílet na LinkedInu

Sdílet na Facebooku

Sdílet na Twitteru
Další nabídky na pozici Business Development
Mohly by vás zajímat tyto nabídky práce!
SkyVisor

Stáž

Možnost pracovat částečně z domova
Podívat se na všechny nabídky