Společnost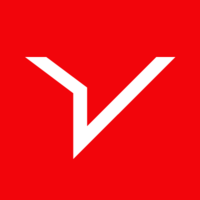 FREENOW (formerly Kapten)
Mobile Apps, Mobilita

Od 250 do 2000 zaměstnanců
Nabídka
Senior Java Developer - Marketplace Pricing - Milan or Remote
Tato pozice byla obsazena!
Who are they?
The French app Kapten joined FREENOW in September 2020.
FREENOW is a multimodal mobility platform offering private hire vehicle (PHV), cab and micro-mobility services (bikes, scooters). It is available in more than 100 cities in Europe (London, Paris, Berlin, Lisbon, Barcelona, Milan, Vienna, Dublin…).
Every day, it connects 50 million passengers with 930,000 partner drivers.
The application offers a tailor-made, reliable and safe mobility experience to its users for their business and personal travels thanks to its various features and services available (choice of vehicle range, loyalty program, choice of favorite driver…).
In France, FREENOW offers a PHV, scooter and electric scooter service in Paris, Lyon and Nice. The application has 3 million users, 30,000 partner drivers and 3,500 corporate clients.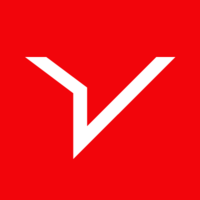 Visit the profile
Rencontrez Stéphane, Head of Marketplace Operations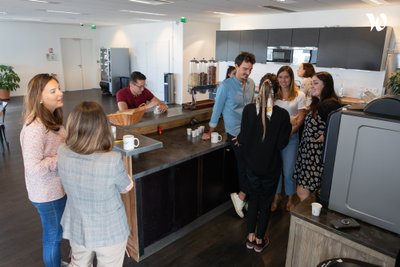 Rencontrez Thévi, Head of Marketing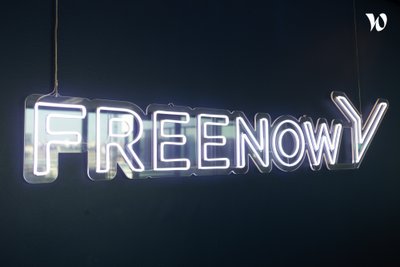 Rencontrez Dimitri, General Manager France
Job description
Backend Engineer - Marketplace
It's a match!
In our team, we are connecting our best drivers to passengers in order to provide them with the perfect ride experience.We build and optimise our dispatching algorithms with the goal to guarantee a fast pick-up of our customers and lowering the amount of empty kilometers for our drivers.In order to achieve that, we are solving an optimisation problem and need to choose the right trade-offs to detect the sweet spot between multiple criteria.
By efficiently utilising our available fleet, while maintaining a great user experience, we are one of the core contributors to the success of our company.
In a perfect world the dispatching system is a win/win for our environment, drivers and passengers.
We aren't there yet – which is why we need you! Join our team if you have a passion for complex systems and love to create the magic that happens in the background.
Your day-to-day responsibilities:
Design and develop systems based on product requirements or refactoring
Own the feature, own the code – feel responsible for what you create. This covers

bringing in your own feature ideas
high quality software development
testing
deploying your code to test and live systems
monitoring the feature

Collaborate with your team members in an agile environment, contribute to and live our agile ceremonies
Be accountable for all topics above, but work together with the team on them
Stay on top of the latest technology trends, apply the best practices to our daily work
Qualifications you should bring:
Passionate about Java and/or Kotlin, writing good and clean code and relevant experience as software engineer
Familiar with the quirks of Spring (Boot) or similar frameworks
Experienced (or eager to learn) about distributed systems
Keen about principles and practices of scalable web applications, such as RESTful API's, dealing with transactions and resiliency
High level of creativity, there's all the freedom to think outside the box
Degree in computer science or similar
A great plus if you have f

amiliarity with taxi dispatching problem

Fluent proficiency in English
The process consists out of 4 interviews and should be completed in less than 4 weeks:1st - Interview with one of our Talent Acquisition partners - this will be a get to meet you interview, sharing more details about you and discussing the role and FREE NOW in general
2nd - Live Coding Session. Two of our Senior Engineers will do a live coding session with you. You will receive a file beforehand so you can make sure the project will work on your computer. On the day of the live coding session you will then start with the task and we ask questions and try to get into a conversation and challenge things to find out more about your technical understanding.We are a non-egocentric organisation; we expect to be challenged all the timeORTake Home Test + an additional Tech Talk if the test fulfils our requirements (expect process length to be extended)3rd – Hiring Manager. Meet with the HM to discuss your career, what is important to you, and what FREE NOW can do to make you successful.
4th – Meet the Team. Get to know your team and what makes these people tick.
Diversity and inclusion:
At FREE NOW, we commit to being an equal opportunity employer. We consider qualified applicants regardless of race, religion, national origin, gender, gender identity, sexual orientation, disability or age. We celebrate diversity and have a clear vision: to be the place where a diverse mix of talented people want to come, stay and do their best work. Together with passionate, creative and collaborative colleagues, we are following our purpose of making mobility available for everyone.
Move like you
At FREE NOW we have colleagues from over 70 nations! We value open communication and welcome everyone as they are. We are all one team and follow the same goals – that's why we share our insights and results to get on track together every month.
Your wellness and work-life balance matters to us. We offer trust-based and flexible working hours as well as the option to work from home. In the office, you can enjoy our free drinks and daily fresh fruit. Do you like to be active? Take part in our subsidised gym membership. Bigger plans? Take a sabbatical leave and get out there!
Let's grow together! We believe in a transparent career growth plan, quarterly development sessions with your team lead as well as regular 1:1s to help you thrive! For your own ideas, you're welcome to set up initiatives and projects.
Need a lift? We offer Udemy e-learning platform, subsidised language classes, internal peer-to-peer trainings and more to support your learning & development opportunities.
More Benefits? 👏 Monthly mobility budget for FREE NOW rides, quarterly team events, company-wide onboarding days at our HQ in Hamburg, relocation assistance for internationals, birthday-off, kudos and many more!
About FREE NOW:
FREE NOW is the Mobility Super App with the largest choice for consumers across Europe. More than 56 million users in 16 markets and in over 170 cities today are already moving freely from A to B by accessing the largest selection of mobility options available in one app. Through the unique integration of mobility brands and payment services, they can book their nearest taxi, private hire vehicle, car sharing, or micro-mobility option such as eScooters, eMopeds, and eBikes within the app. FREE NOW aggregates numerous mobility brands with the ambition to make urban mobility more efficient and sustainable without adding new vehicles on the street. The German based company is backed by the BMW Group and Mercedes-Benz Mobility. In total, around 1,850 employees in more than 27 offices work for the services of FREE NOW, which is led by CEO Thomas Zimmermann.
Visit our Website for further information and download the FREE NOW app for iOS or Android.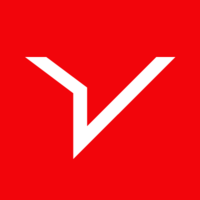 FREENOW (formerly Kapten)
Máte zájem o tuto nabídku?
Questions and answers about the offer
Přidat mezi oblíbené

Sdílet na LinkedInu

Sdílet na Facebooku

Sdílet na Twitteru